Icelandic Art Exhibitions
National Gallery of Iceland offers diverse exhibitions of local and international artists.
The National Gallery of Iceland (Listasafn Íslands) houses the country's main collection of significant art, with particular emphasis on Icelandic and international art. Here you will see everything from traditional landscape paintings to art depicting the sagas, to works by modern Icelandic artists. The gallery, which was founded as an independent institution in 1884, remains a leading art museum in Iceland and a favorite among locals and tourists alike. It's an ideal place to spend an afternoon in the capital.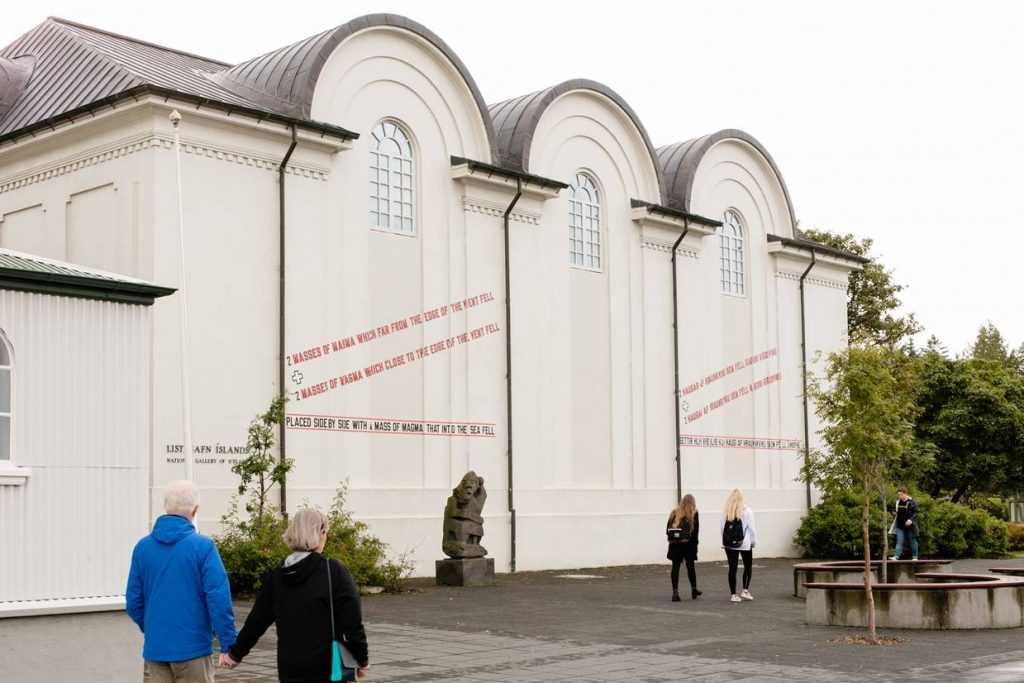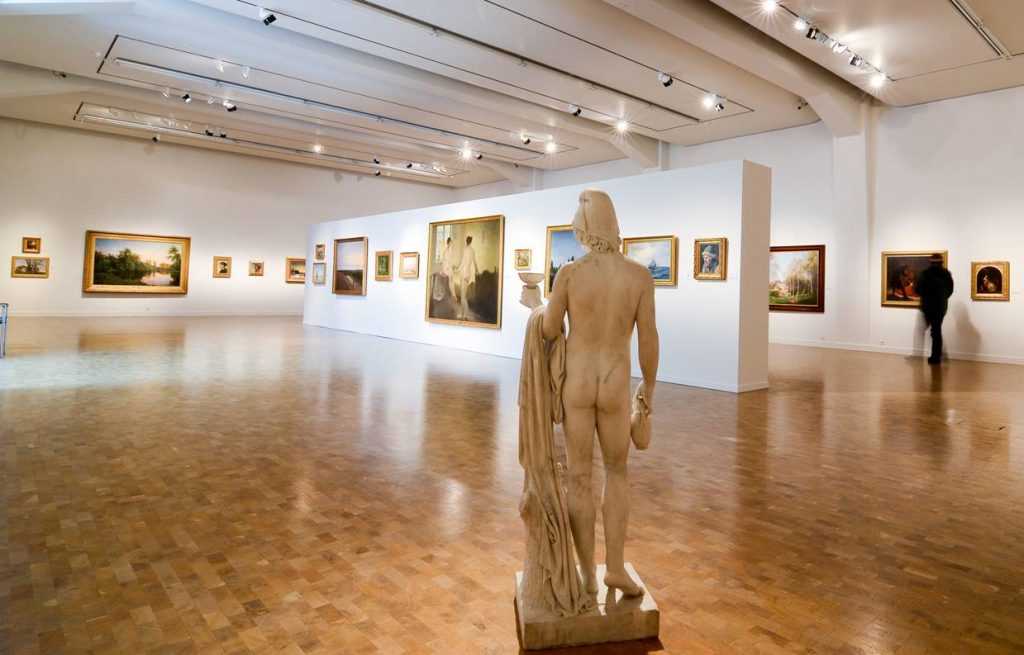 Icelandic art
The gallery's collection consists mainly of 19th, 20th and 21st century art, of which many works are landmarks in Icelandic art history. The gallery holds group and solo exhibitions, in conjunction with its informative and educational role. The National Gallery comprises four exhibition rooms in addition to the Vasulka Chamber – a space dedicated to electronic and digital art, as well as a pleasant café-restaurant, and a gallery shop with unique gifts, art books and design objects.
Ongoing exhibitions
The staff carefully curates interesting exhibitions on a rotating basis. Currently, the National Gallery is hosting an exhibition on the artwork of Valtýr Pétursson (1919−1988) who was a pioneer of Icelandic abstract art, a productive painter, and an important critic. The exhibition, which opened in September 2016, aims to provide an overview of his rich artistic career. Meanwhile, the exhibition T E X T shows a selection of text-based art by 50 Icelandic and international visual artists. On display here are works by many of the most important contemporary artists including Birgir Andrésson, Kristján Guðmundsson, Sigurður Guðmundsson, Jón Laxdal Halldórsson, Roni Horn, Richard Long, Yoko Ono, among others. A third exhibition features the work of Sigurjón Ólafsson, a traditional sculptor, modeler of clay and plaster pieces and a welder of iron structures. Many of his later sculptures were crafted from wood and can be classified as assemblages, consisting as they do of assorted wooden parts, found or reworked, constructed around a given spatial core. This show features a selection of these later assemblages, chosen by the artist's widow, Birgitta Spur.
If you have time for only one art museum, the National Gallery of Iceland should be it due to its large and varied collection. Stop by the National Gallery on your next visit to Reykjavik.
National Gallery of Iceland
Frikirkjuvegi 7, 101 Reykjavik
+354 515 9600
www.listasafn.is
JG