The Catholic Church in Reykjavík
The National Church of Iceland is Lutheran, with 70% of Icelanders registered in it. The history of Christianity is as old as the settlement in the country, but Icelanders converted to Christianity (Roman Catholicism) in the Alþingi of 1000.
The Reformation took place here in 1550 after Jón Arason, bishop of Hólar in Hjaltadalur, was beheaded in 1550, along with his sons. The first Catholic priest since the Reformation, the Frenchman, Bernard, came here around 1860, bought the Landakot cottage on the outskirts of Reykjavík and built a small chapel near the town in 1864.
After the First World War, Catholics in Iceland began to discuss building a new and larger church. The architect Guðjón Samúelsson was commissioned to design a church in the neo-Gothic style. When the church was consecrated in July 1929, it was the largest church in the country. Guðjón designed many historic buildings in the capital, including the Lutheran Hallgrímskirkja, the largest church in the country at the top of Skólavörðuholt.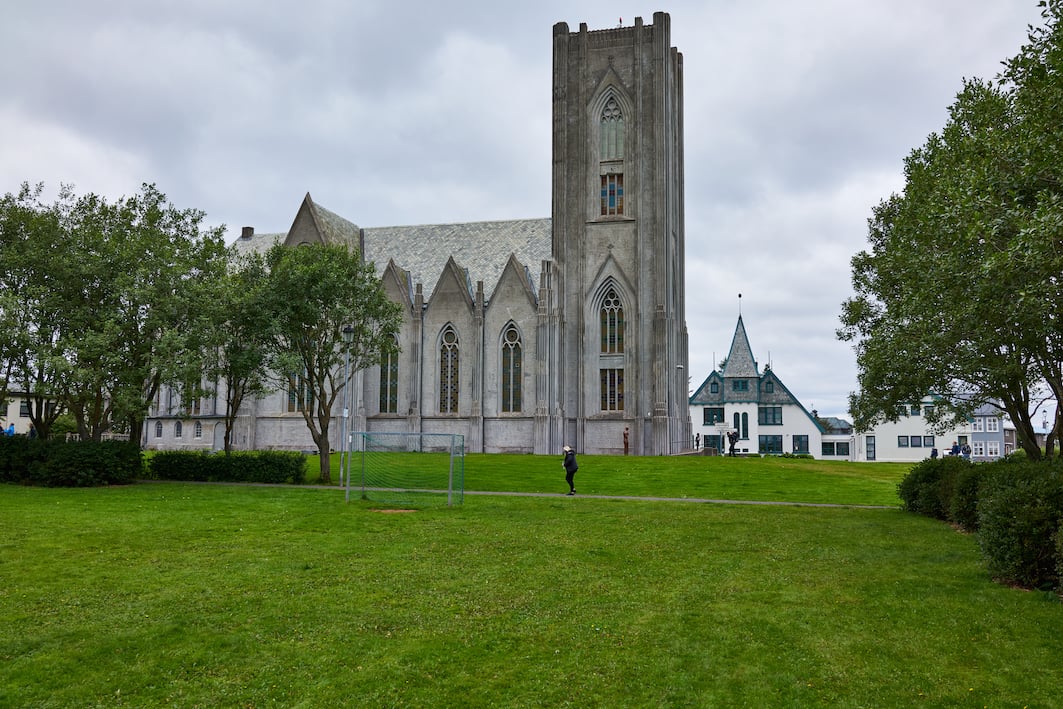 The Cathedral of Christ the King, Landakotskirkja, stands at the top of Landakotshæð in the western part of Reykjavík.
Reykjavík 20/08/2021 13:23: RX1R II 2.0 / 35mm
Photo and text: Páll Stefánsson