Photograph of the day – Páll Stefánsson
Midnight in Grjótnes, Melrakkaslétta 28/06/2021 00:22 35mm
Midnight in Grjótnes, Melrakkaslétta 28/06/2021 00:22 35mm
In the middle of the 20th Century, 30 farms were inhabited on Melrakkaslétta in North-west
Iceland. Grjótnes (photographed) on Vestur-Slétta was a crowded semi-detached house.
Between 30 and 40 people lived there during the summer at its peak. There are now only two
farms on the entire Melrakkaslétta, between Kópasker and Raufarhöfn, a 60 km route. The
farmers still benefit from the perks of the land, such as driftwood and eiderdown. You will be
hardpressed to find a more beautiful spot in Iceland to see the midnight light than here in
Melrakkaslétta.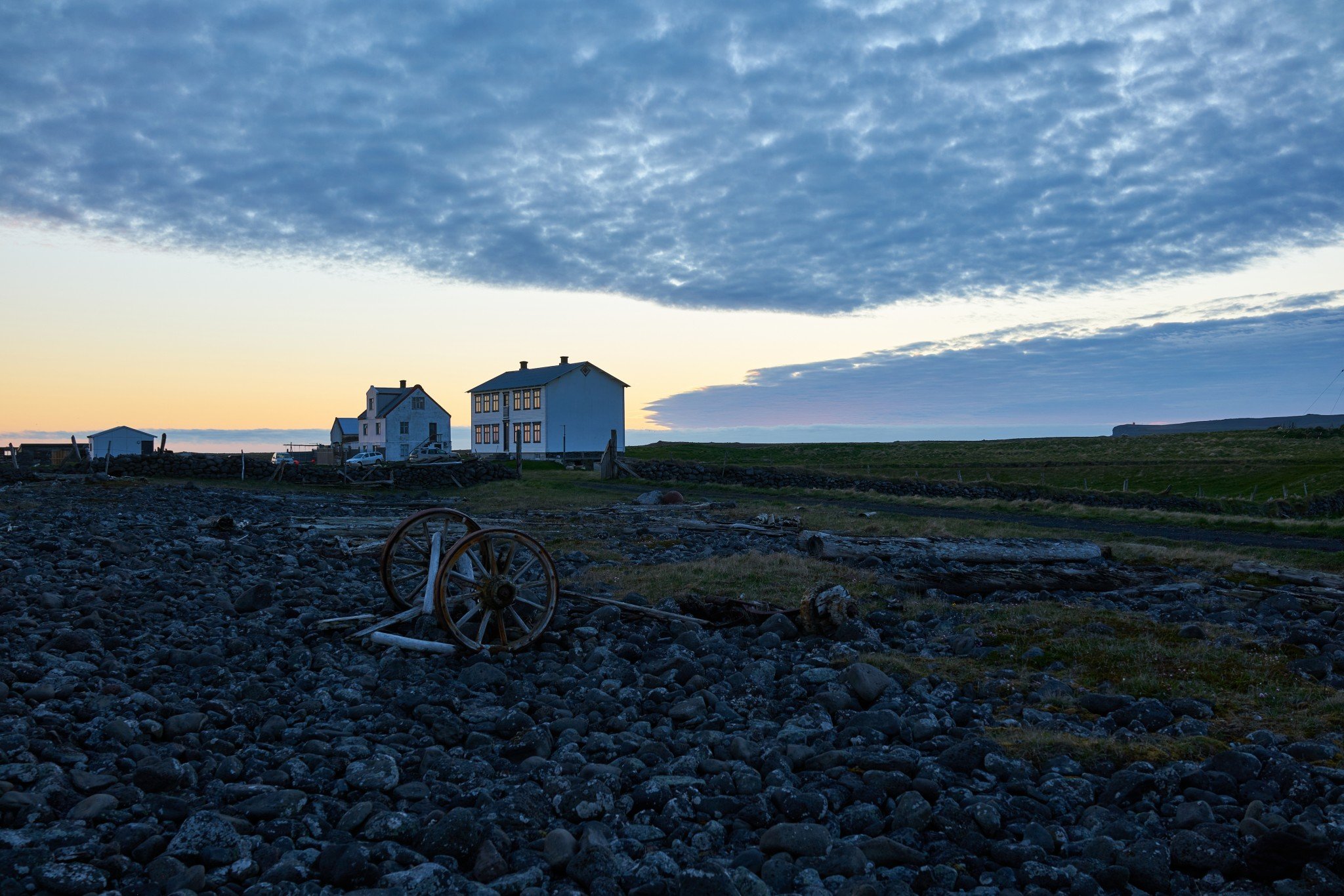 Melrakkaslétta 28/06/2021 00:22 35mm
Photograph and text: Páll Stefánsson