Riding the North
Polar Hestar's Summer Group Tours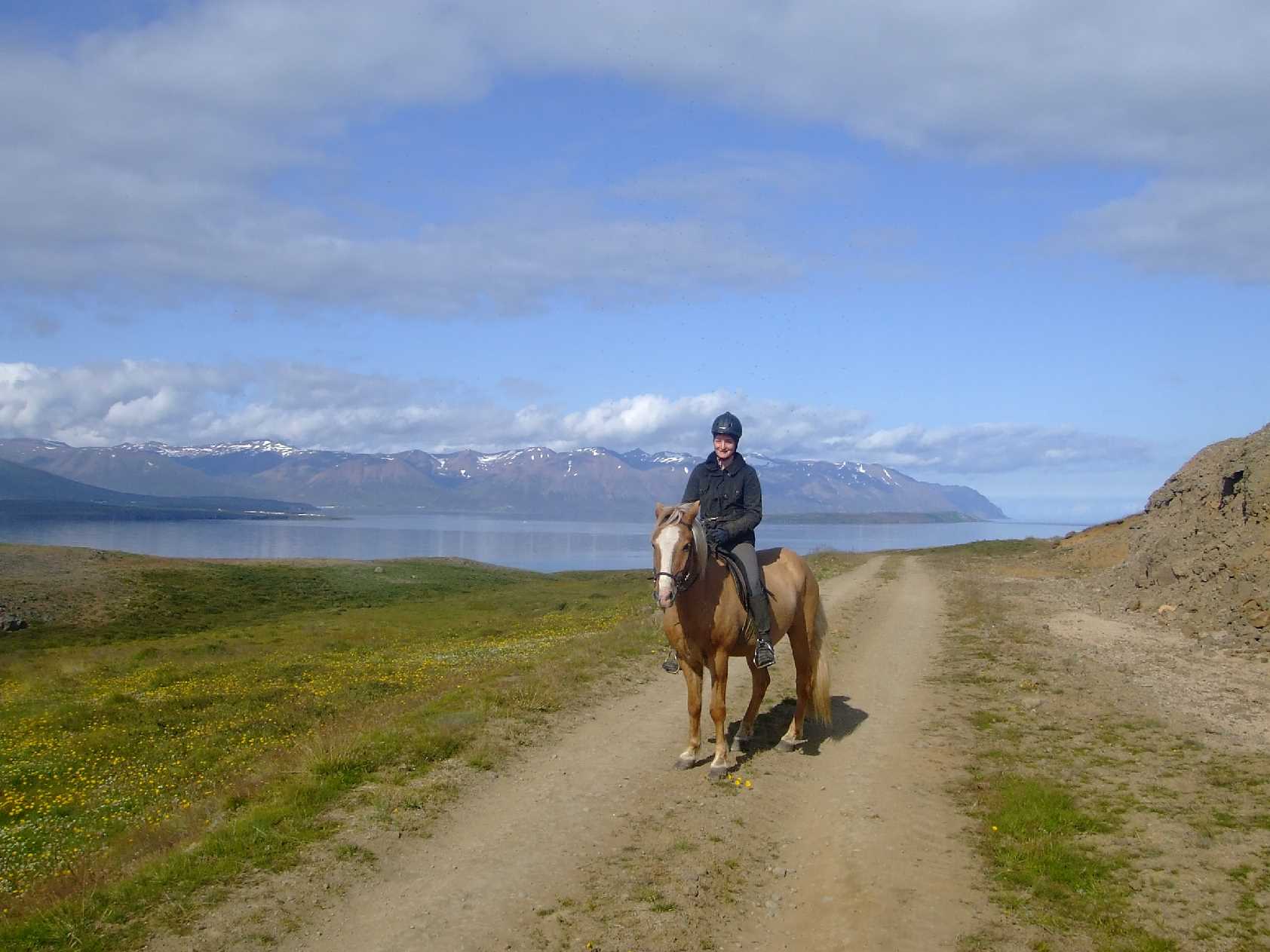 Polar Hestar Tours of North Iceland is one of Iceland's top destinations for an Icelandic horse riding experience. The serenity of countryside in the vicinity of Eyjafjörður fjord near Grenivik, is the backdrop to an array of exciting excursions for intermediate to advanced riders of all ages, taking place this summer at Polar Hestar Tours.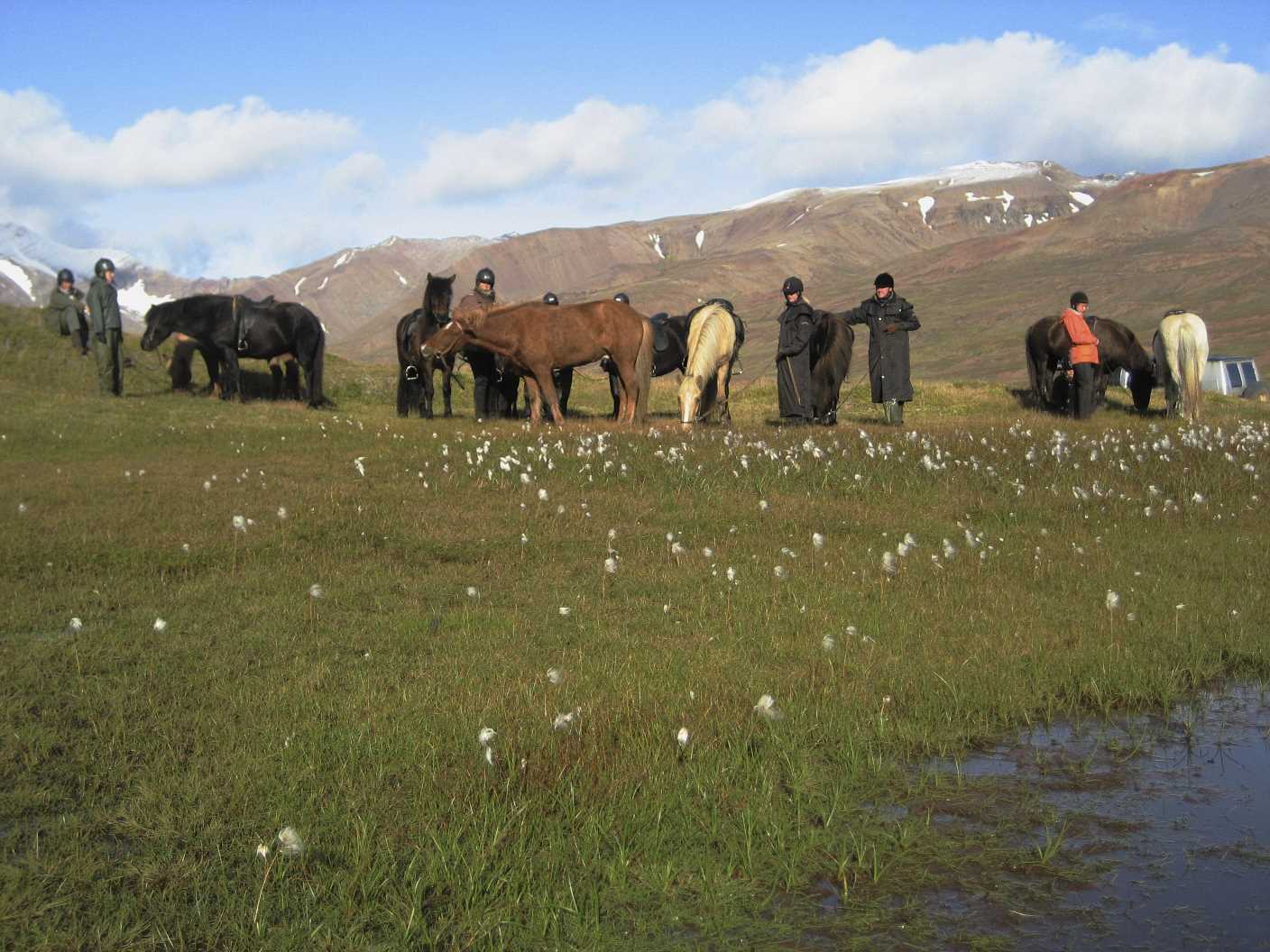 A little introduction to set the scene…
After crossing the sea-level road from Akureyri that bridges the east and west flanks of Eyafjörður fjord, the road winds its way to the mountaintop where you are met with an astonishing view of snow-capped peaks in the distance, the little picturesque town of Akureyri far below and the fjord itself, the longest in Iceland, silently stretching out to the Arctic Sea. Tranquil farms with fresh coats of red paint and flocks of white sheep dot the hillsides, the lush greens of the cultivated land are complimented by the deep blues of sky and sea. This then, is the road to Grýtubakki farm, home of Polar Hestar Tours.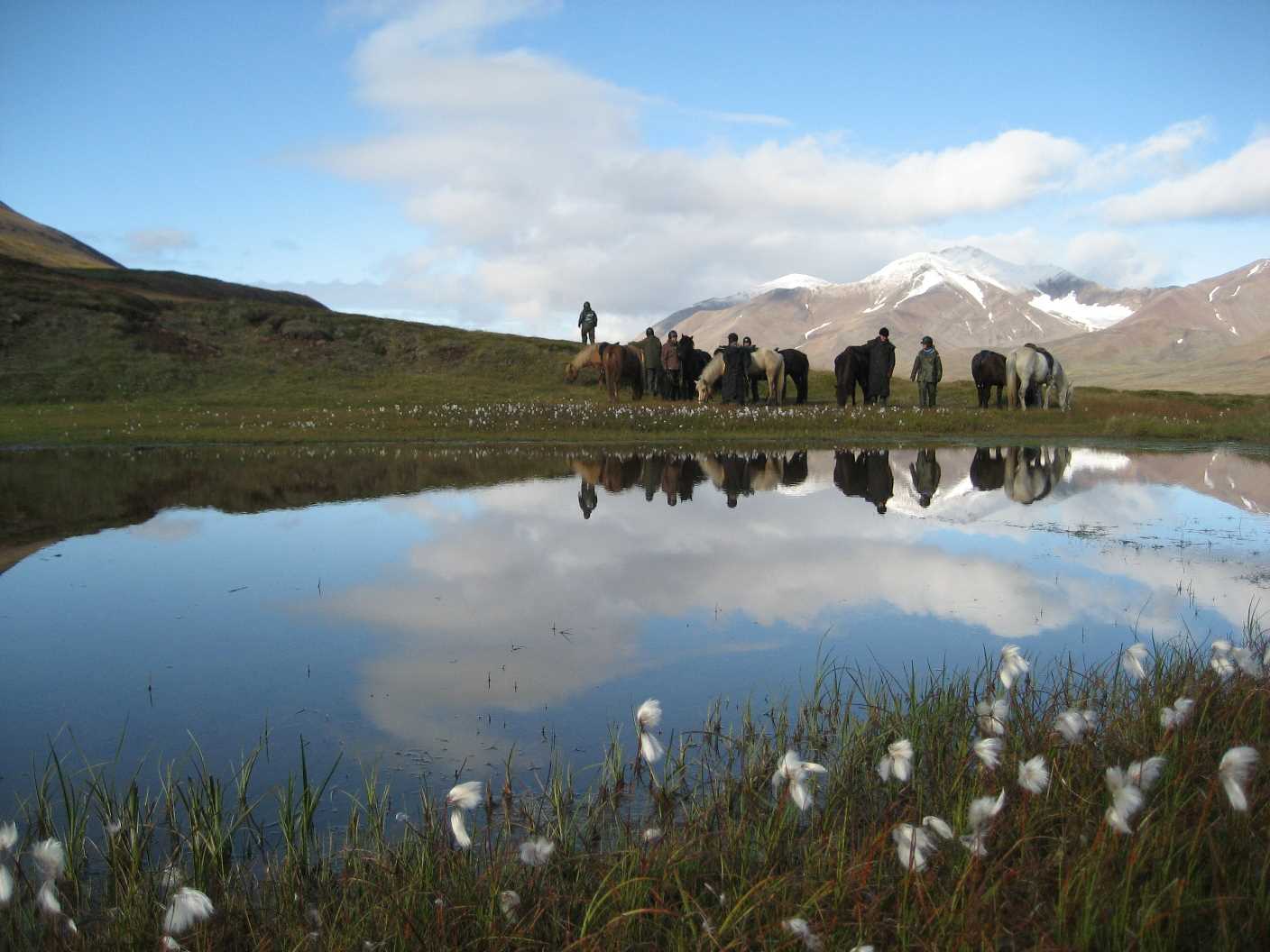 Gods and Sagas Tour
Iceland comes alive on this 5-day, 4-night tour that takes you on an unforgettable journey. Your horse is your constant companion through the verdant valleys of the North, as you wind your way over ancient sheep paths to visit the diverse landscape around the historic Goðafoss, Ullafoss and Barnafoss waterfalls and listen to stories of Viking gods and warriors.
This tour is for intermediate riders.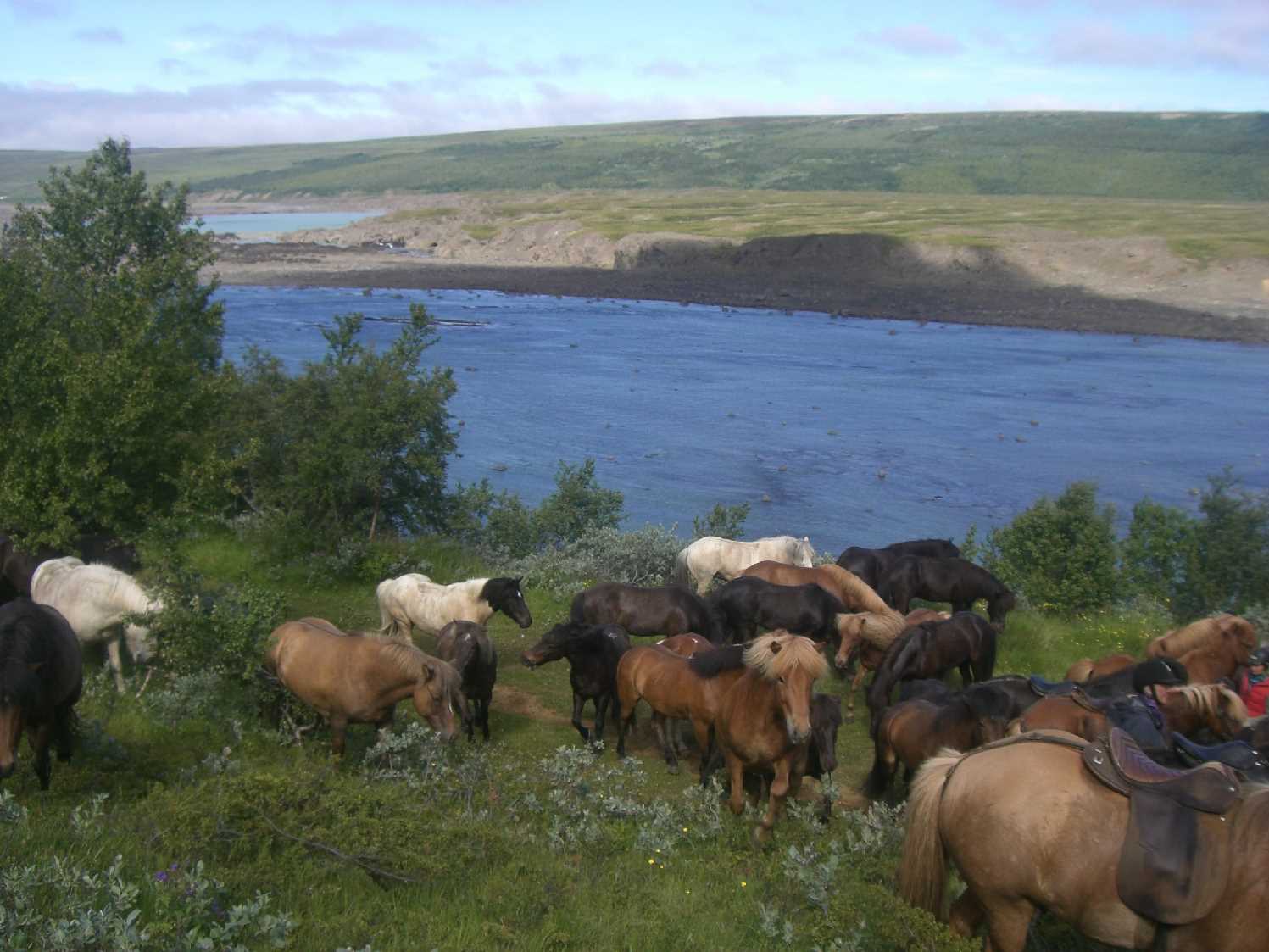 Ride with the Elves Tour
Ride to Grenivik, stopping at the Laufás Turf farm and museum. Beautiful views over the fjord and the island of Hrisey. Extinct volcanoes, silent glaciers and hidden waterfalls surround you and, at the highest point, a tremendous view out to the Arctic Ocean awaits your gaze.
An 8-day, 7-night tour for intermediate riders.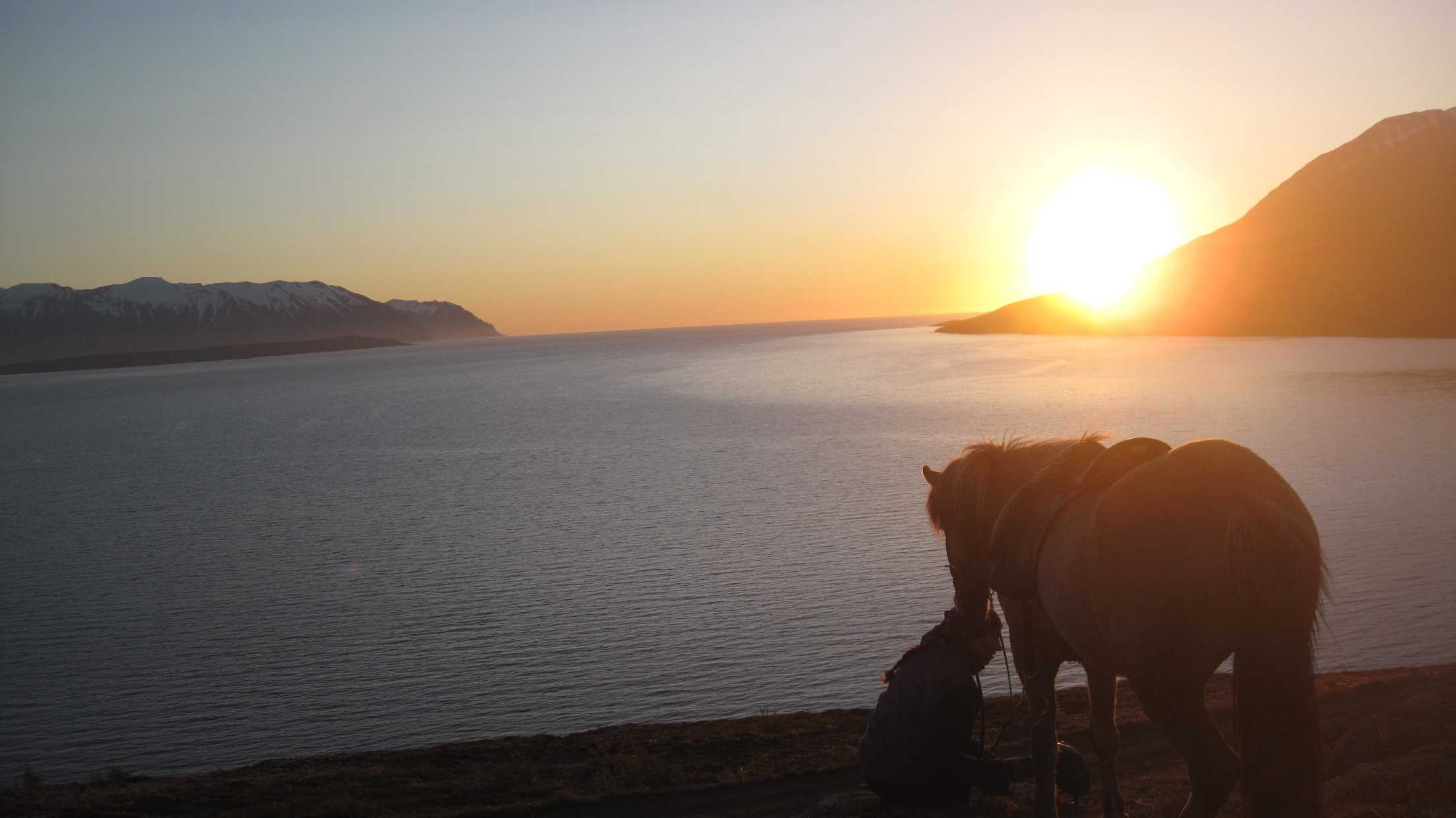 Fascinating North Iceland
You will ride from Fremstafell farmhouse to the impressive Goðafoss waterfall, into the Bárðardalur valley and up to the famous Aldeyrarfoss waterfall, known for its intriguing basaltic columns and onwards to explore the volcanic region of Lake Mývatn.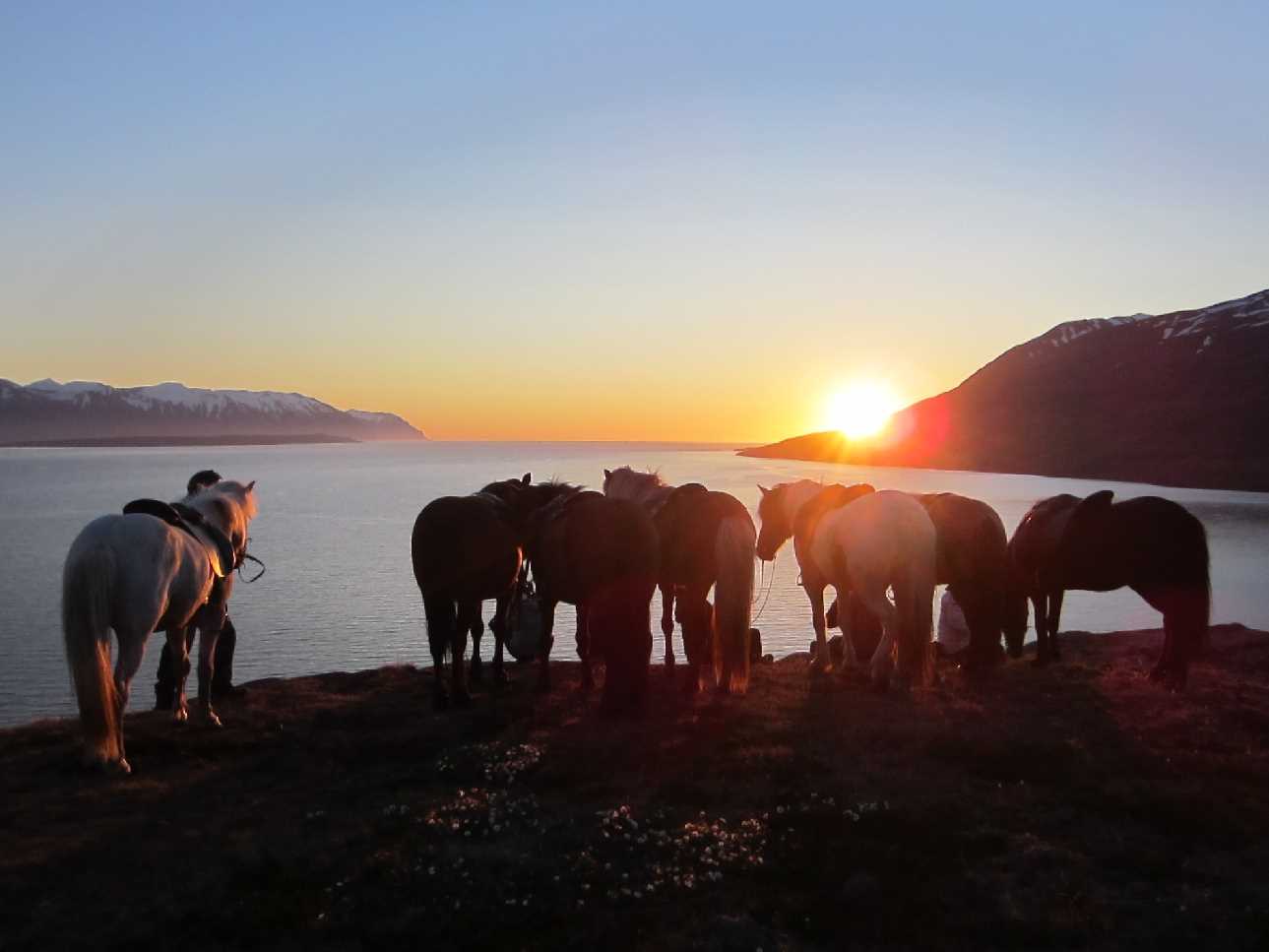 This is a challenging tour of 8 days and 7 nights for very experienced riders. 
Polar Hestar Tours which celebrates its 27th anniversary in 2012, is run by the husband and wife team of Stefán and Juliane and has been a firm favourite with horse lovers from a lot of countries, many of whom return year after year. – ASF
Pólar Hestar
Grytubakki II • 601 Akureyri
+354 463 3179
[email protected]
www.polarhestar.is