Romantic Trends
Time Tours teams up with Stanley Allan, wedding photographer par excellence
Award winning Indonesian photographer, Stanley Allan, has been wowing an ever growing list of followers with his gorgeous pre-wedding photo packages in Iceland and around the world. Over the last three years, Allan has teamed up with Time Tours to deliver stunning photos that are all the rage with newly engaged couples. With the backdrop of Iceland's breathtaking natural scenery as his canvas, Allan takes full advantage of Iceland's unique lighting conditions and is rising fast in the competitive world of wedding and pre-wedding photography.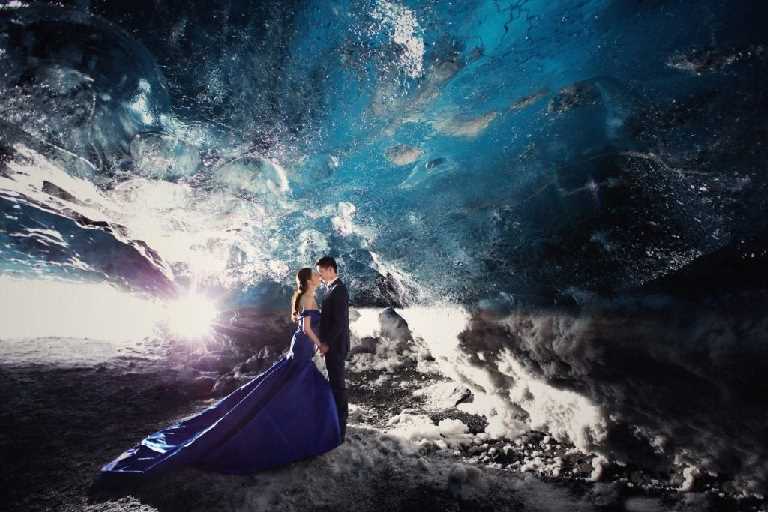 Romanticism revisited
The trend in pre-wedding photography is big at the moment. In Asia especially, couples are eager to go all out to capture not only their wedding, but also their engagement period in the weeks and months leading up to the actual wedding. The pre-wedding photos are later displayed on the big day for a contingent of guests that sometimes can number anywhere from 500 to 1,000 friends and family.
Dreaming of that perfect day
Allan's exceptionally keen eye scours the landscape for those precise moments when the scenery and lighting all converge at exactly the right moment to produce stunning results. Many brides bring an entire wardrobe of exquisite gowns─one for each location, braving the cold, the wind and the biting temperatures to capture the moment.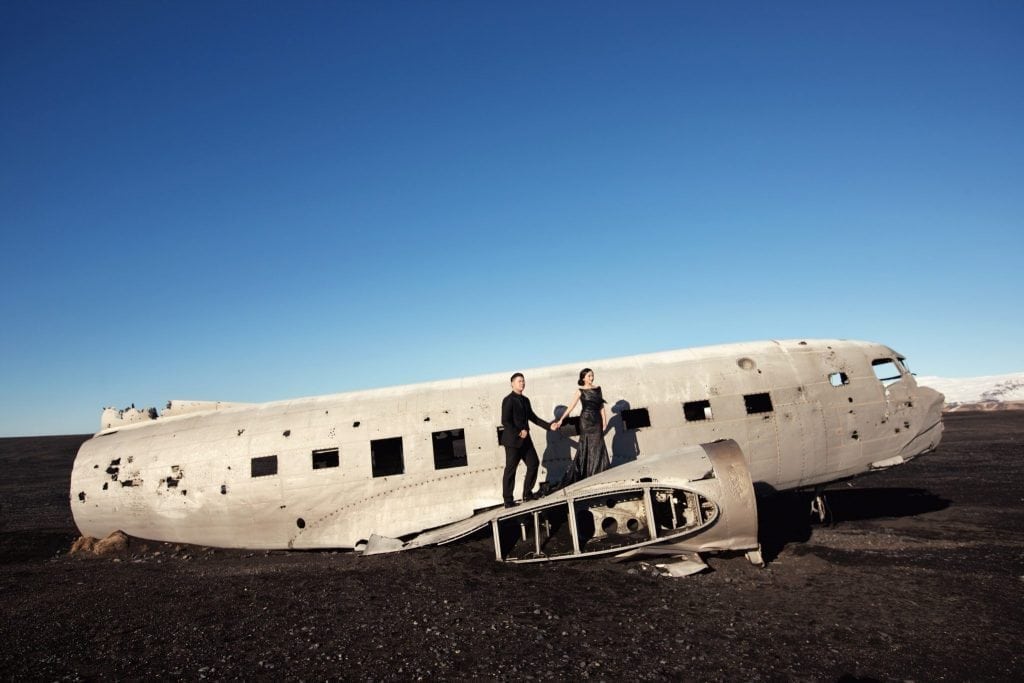 Iceland's moody winter landscapes and brooding grey skies, contrasted with the bold colours of the bride-to be's gowns produce a fairy-tale like effect that just begs to be captured for all time.
Time Tours provides the indispensable back-up and know-how that only knowledgeable Icelanders can provide. From planning and logistics, to lodging and transportation, the team at Time Tours are experts at ferreting out the best of Iceland's many unspoiled…and secret locations. The company is dedicated to helping Stanley Allan and his clients achieve the seemly impossible to the delight of all concerned.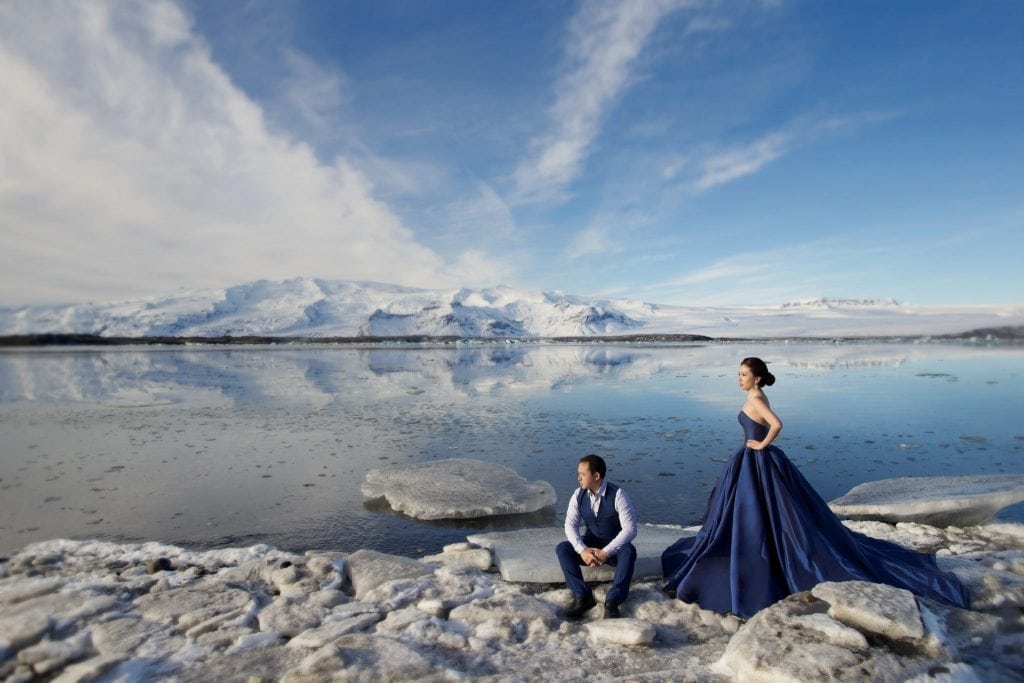 To see more of Stanley Allan's work, please visit his website: www.ppfphoto.com or follow him on Instagram.
Time Tours ehf
Auðbrekka 25-27
200 Kópavogur
www.timetours.is
[email protected]
 +354 578 7111, +354 820 0245