Suður-Vík Restaurant
Food, Culture, Nature and History Combined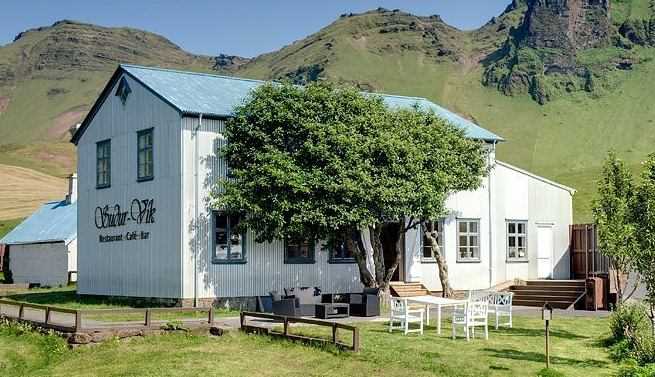 Every visitor has a unique take on what makes a destination interesting;, some come for the nature, others for the food, some for the culture and history and others for the people. The stately Suður-Vík restaurant in Vík í Mýrdal combines all of these and more with splendid views over picturesque rock pillars in the ocean, locally made delicacies, historical building and being a local family owned business.  
Making History
The house itself is positioned on a hill with a panoramic view. It's one of Vík's oldest houses, built in 1902. The house has been owned by the community for decades and has been an integral part of the community during that time; utilised as music school, retirement home, kindergarten and various other communal uses. The interiors capture the building's history with romantic furniture and decoration, which makes for a very peaceful and warm place to be – with a rich sense of history in the air.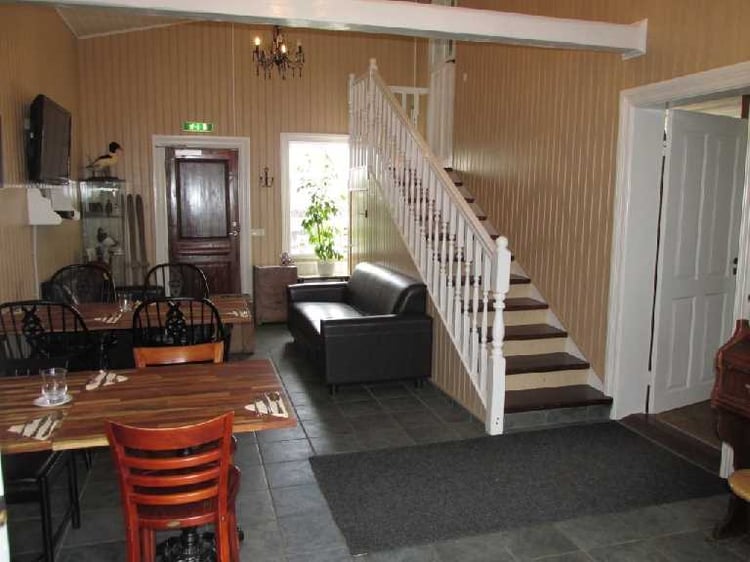 You might say Suður-Vík imaginatively blends past, present and different cultures, as the restaurant is based around local materials and traditions with a modern twist with the welcome addition of Thai influences. The restaurant is owned by local brother and sister Óðinn Gíslason and Þorgerður Gísladóttir, and Óðinn's wife Phatharawadee Saithong, most often called Ben, who brings the influence of her Thai origins.
The Best Pizza in the County
The family tries to gather local materials and do business with local producers whenever possible – everything from getting fresh locally caught fish, locally made ice cream and picking their own rhubarb for the traditional Icelandic rRhubarb pPorridge.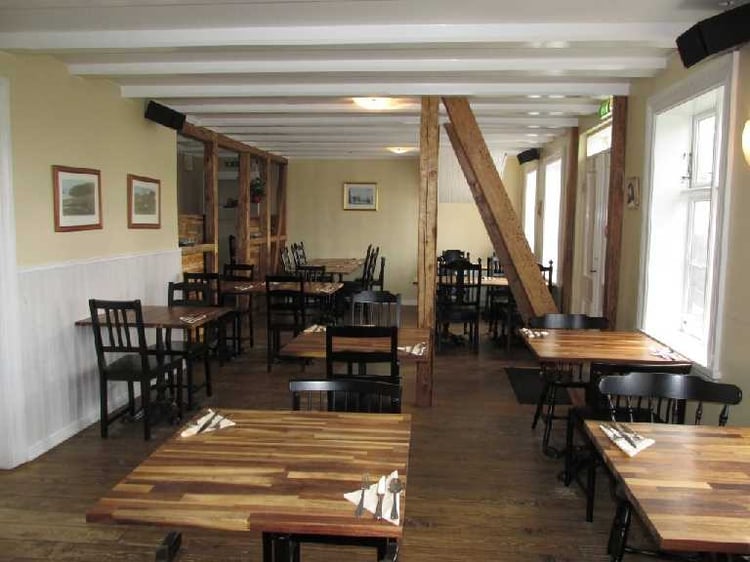 The pride of Suður-Vík is their pizza, which they claim is the best in the area – a claim many of their customers support;, there are even those who make a three- hour direct drive from Höfn just to get a pizza at Suður-Vík.
Other staples include the always popular steak sandwich, which Ben says has been developed to perfection by the kitchen staff, and of course varied quality Thai dishes to add welcome variety to a small Icelandic town.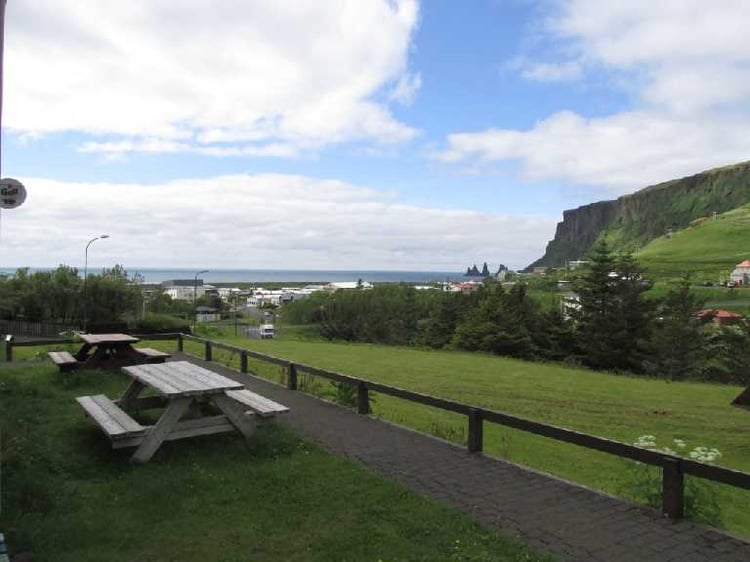 Suður-Vík is open from 12:00 noon to 2210:00 p.m., offering lunch and lighter dishes as well as an elegant evening dining experience, a welcome experience for weary travellers looking for culture, history, nature and of course exquisite food.
-VAG
Suður-Vík Restaurant
Suðurvíkurvegur 1, 870 Vík
[email protected]
+354 487 1515  +354 698 4570  +354 864 2959