Sweet Memories of Iceland
Icelandic Souvenirs Your Friends and Family will Love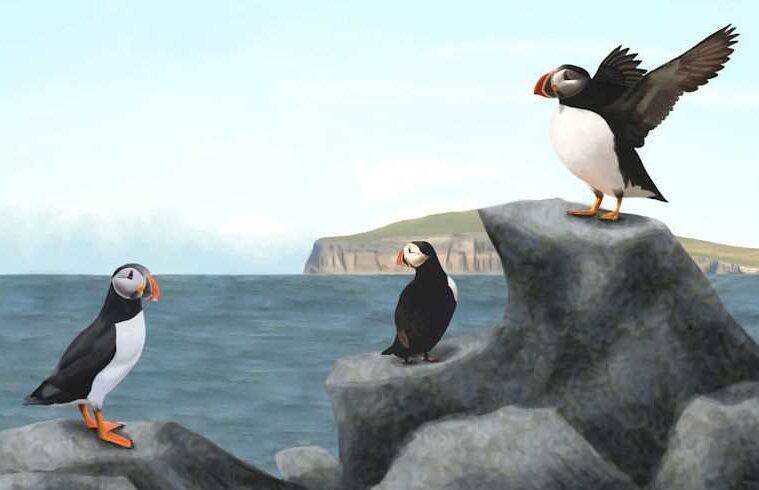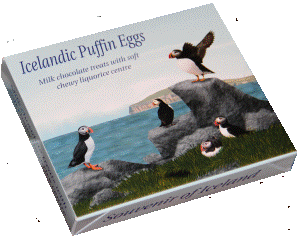 One of the things on our "to do" list while visiting Iceland is to pick up some really cool and fun souvenirs for family and friends. To fill this need, Ísland Treasures has a range of souvenir candies to suit almost every taste.
 
Why not pick up a cute box of Icelandic Puffin Eggs for grandma? She will love the beautiful painting of a typical puffin colony on an Icelandic sea cliff and be wowed by the unique taste of the combination of chocolate and liquorice that is so popular with Icelanders. That golf–playing uncle would just be thrilled to receive the funny golfers' version of Icelandic Puffin Eggs with the puffin and the golfer confused over which white ball is theirs.
 

Friends at work might like some Icelandic Lava Sparks—traditional Icelandic toffee in a red crispy shell which come packed with an amazing painting of Eyjafjallajökull erupting in 2010 or Icelandic Lava Pebbles—traditional Icelandic liquorice toffee with a hint of chocolate wrapped in a black crispy shell packed with a beautiful painting of Skógafoss waterfall.
 
Hopefully you will get the chance to view the Northern Lights dancing across the Icelandic skies on your visit but if not, why not take home some Icelandic Northern Lights—hand made, all natural, peppermint sugar candies in the amazing colours of the Northern Lights. Available in all the best tourist shops, hotels and the duty free store at Keflavik airport.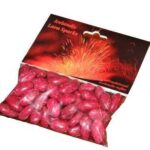 Ísland Treasures
Skagabraut 25 • 300 Akranes
+354 612 5065
[email protected]
www.islandtreasures.biz