The Eldheimar Volcano Museum on the Westman Islands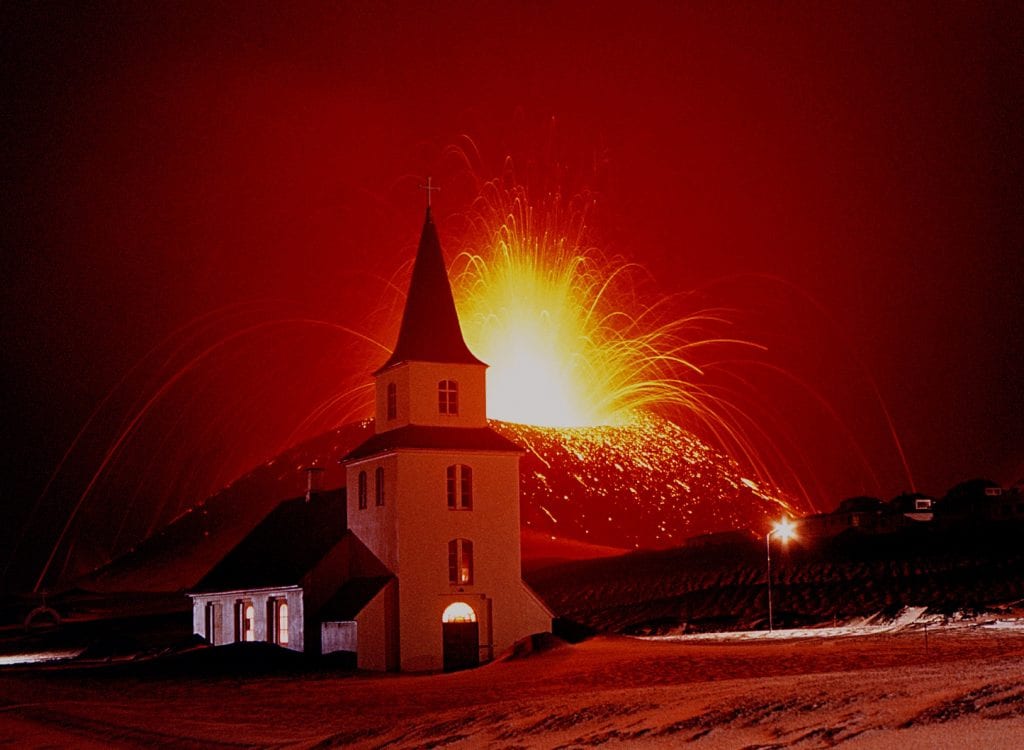 None of Heimaey's 5,300 inhabitants had ever expected that a volcanic eruption could make them homeless, when on 23rd January 1973, earthquakes started to shake the small island south of the Icelandic mainland. Only hours later a 2,000 metre-long crevice opened just outside the town and close to the church, pouring fountains of lava and ash over Heimaey's houses and streets.
In less than one hour all the inhabitants had been evacuated, without any chance of saving their belongings. Some people never returned to the island.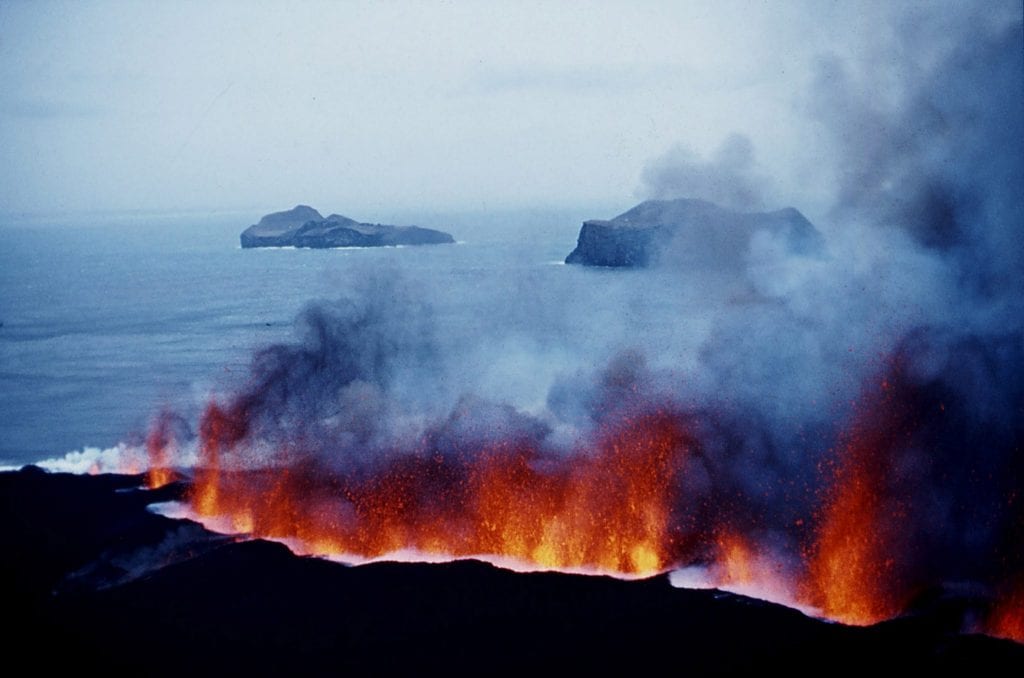 Heroes Saving a Home
Two hundred brave men stayed in the danger zone to fight the devastation, and finally succeeded in slowing down the lava flow by cooling it with seawater and thus saved the port. However, when 5 months later, the eruption came to its end, around 400 houses had been completely destroyed.
This volcanic eruption made headlines worldwide, bringing back memories of the Italian town of Pompeii, which in 73 AD, was buried under thick layers of ash and lava from Mt. Vesuvius. Huge parts of the historic site have since been excavated—so people on the Westman Islands rolled up their sleeves and started doing the same.
'Pompeii of the North' deserves its name: 40 years after the disaster some 10 houses have been raised from the ashes, and an impressive museum tops off the excavation site, that had been open to visitors since the very first dig.
A Museum as a Mirror
Eldheimar's design is unique, rather ominous, and yet austere. It is an architectural masterpiece made of volcanic stone that perfectly mirrors the inexorability and harshness of nature. Its beating heart right in the centre of the building is Gerðisbraut No. 10, the house that had been situated on the slope of the lava-spewing volcano. Having been fully excavated, it displays life on the day of the eruption and now serves as a memorial for a lost homeland.
In Eldheimar's over 1,000m2 museum, visitors are presented multimedia shows and exhibitions about the Westman Island's Eldfjall volcano that, in 1973 rose up to a height of 220 metres out of the blue not existing before its eruption. It was similar to the submarine volcano that erupted in 1963 and lasted four years creating the island of Surtsey, south of Heimaey.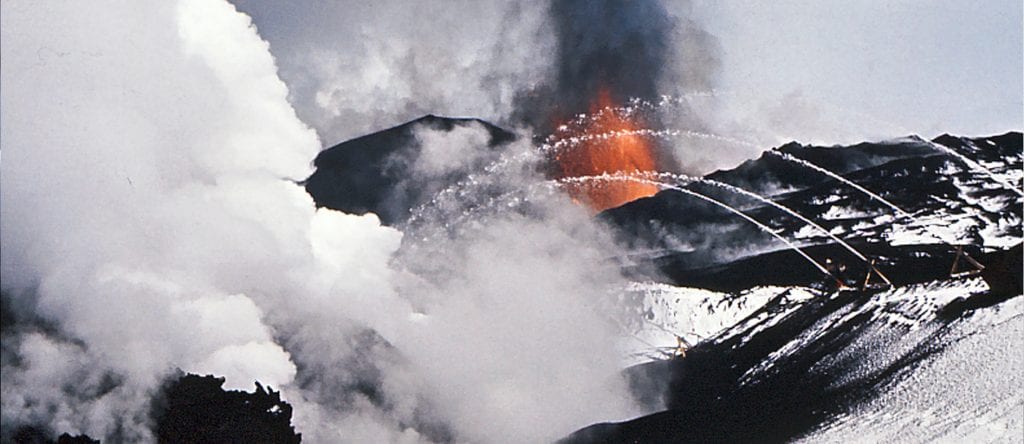 Nature protection laws protect Surtsey and only scientists are allowed to access the island for research reasons. The island is part of the UNESCO World Cultural Heritage since 2008.
The Eldheimar museum is quite open in both design and guidance in the exhibition halls as well as in the café and shop. It leaves enough space for walking around and contemplating the natural disaster and its impacts on the economic and cultural life of the Westman Islands, creating respect for the determination of its fearless inhabitants, who still brave the elements today.
Eldheimar
Suðurvegur • 900 Vestmannaeyjum
+354 488 2000
[email protected]
www.eldheimar.is