The Magical Mystery Lake Mývatn
The Magical Mystery
Lake Mývatn and the surrounding areas will never cease to amaze you
The breathtaking beauty of the Lake Mývatn area is unique. It has been created by volcanic eruptions and seismic activity throughout the ages – and sculpted by wind and rain, ice and snow. It is the ultimate creation of Fire and Ice. It is beautiful during the light nights of summer with the lake mirroring the rays of the midnight sun sweeping around the mountain tops, It is beautiful during the dark days of winter, with natural snow sculptures forming and constantly reshaping, giving the landscape the illusion of dancer-like movements in the perpetual Northern Lights.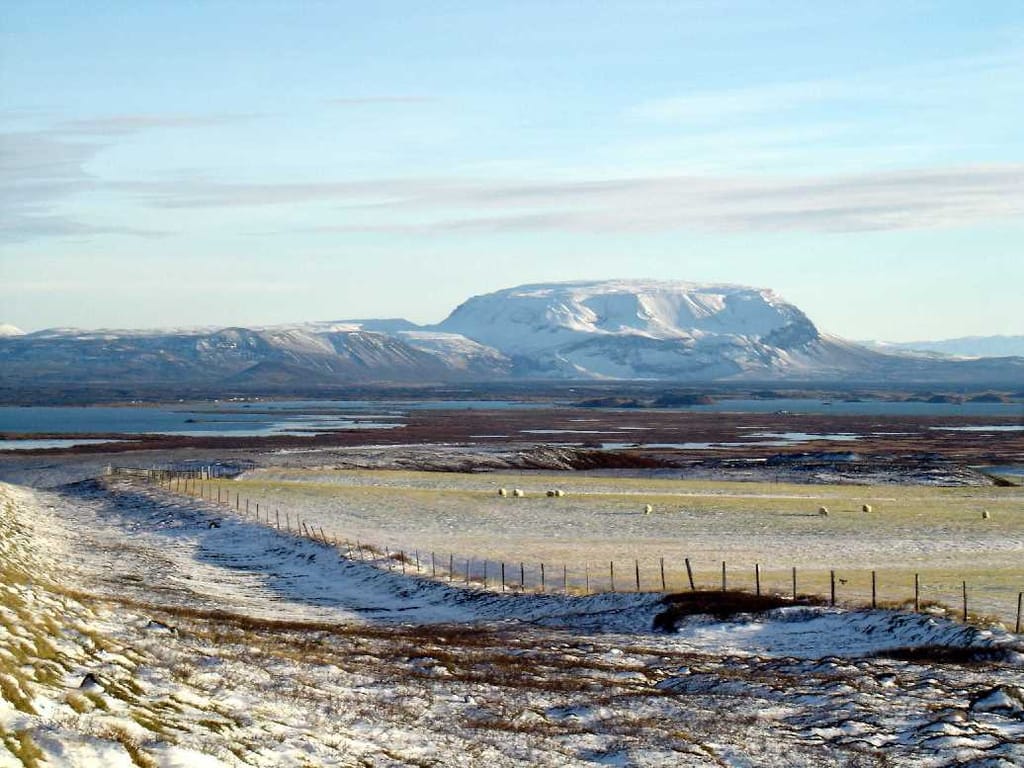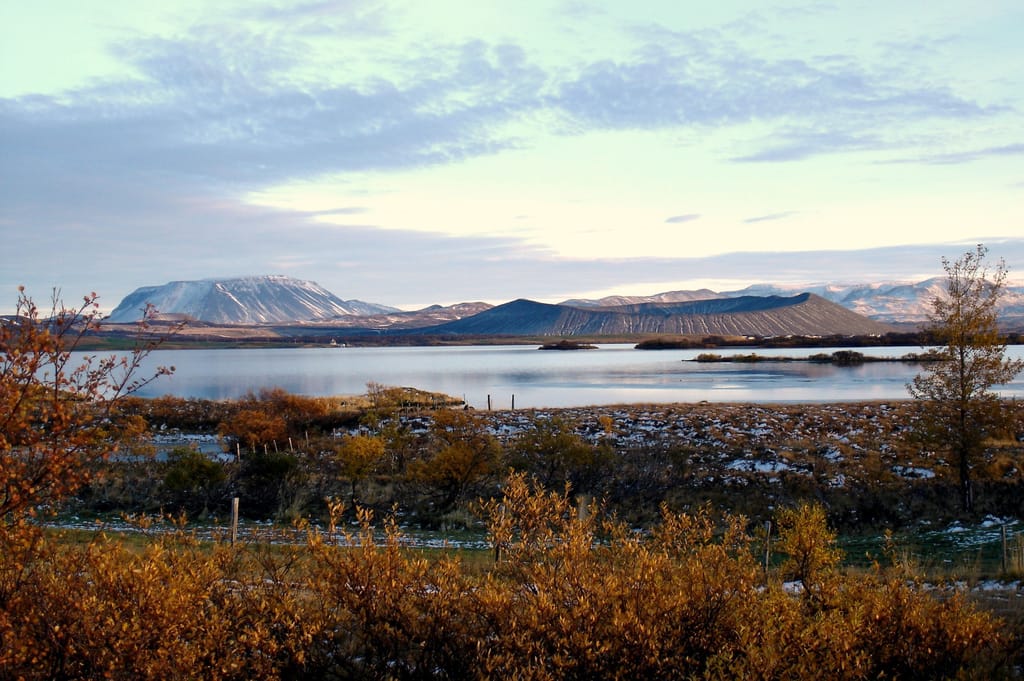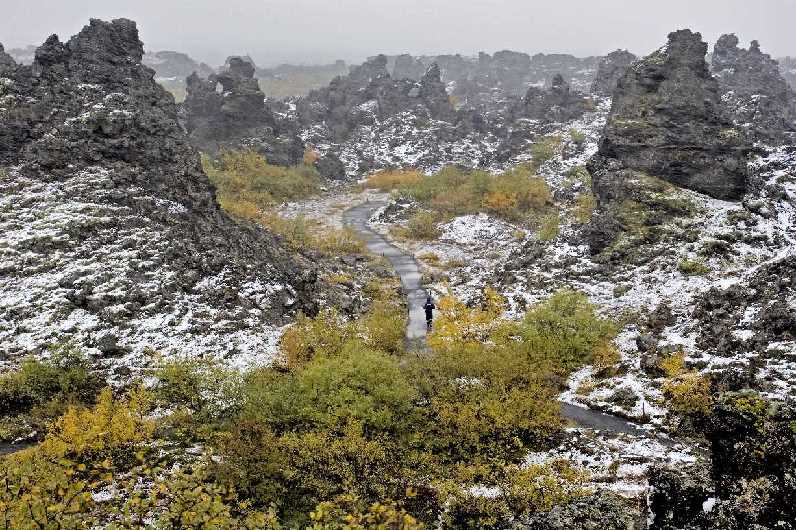 Dancing lights
Lake Mývatn and the surrounding areas are the one place in Iceland protected by the highlands from the harsh northern winds and wet southern winds thus retaining relative tranquility all year round and giving the blissful Northern Lights free reign. No matter where or how you move around the area, magical lights are always within reach. You can chase them on horseback, on skis, on skates or snowmobiles, but you'll never catch them. They will just change their form or colour, their playfulness filling you with delight. The real treat is to sit in the warmth of the Mývatn Nature Baths with geothermal water drawn from depths of up to 2,500 metres, gazing at the Northern Lights' movement across the sky. Or, you can go on an highland tour on snowmobiles towards Askja, to find out where the lights and the land meet. Due to the extraordinary display of the nature, all the tourist services around Lake Mývatn are open all year around. Hotels and restaurants, swimming pools and nature baths provide excellent service for tourists. And guess what! In Dimmuborgir by Lake Mývatn, the Yule Lads can be found.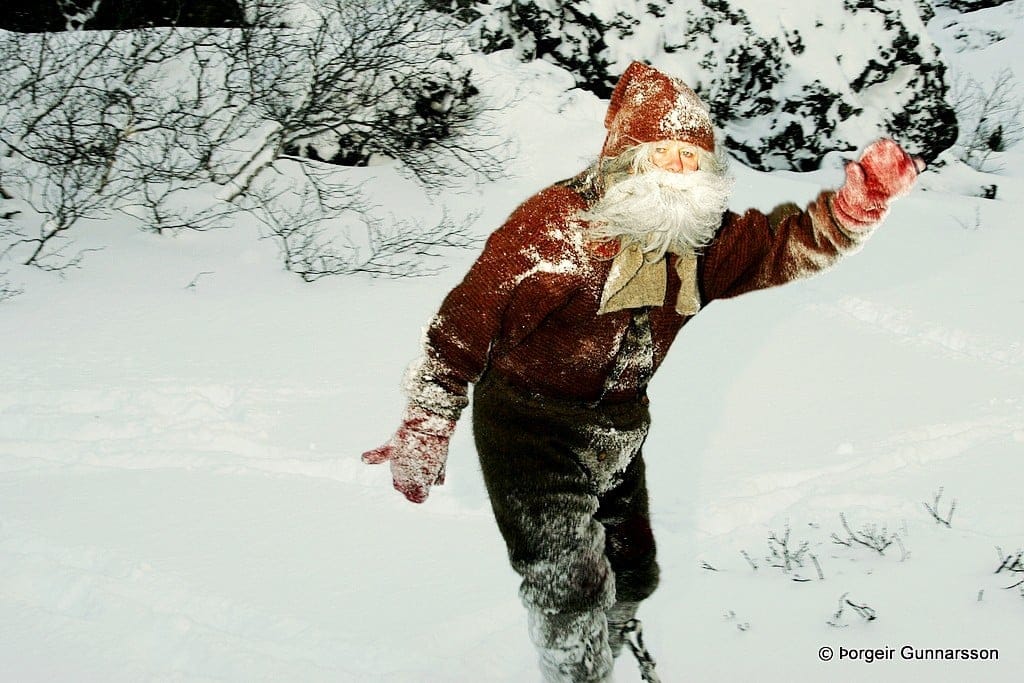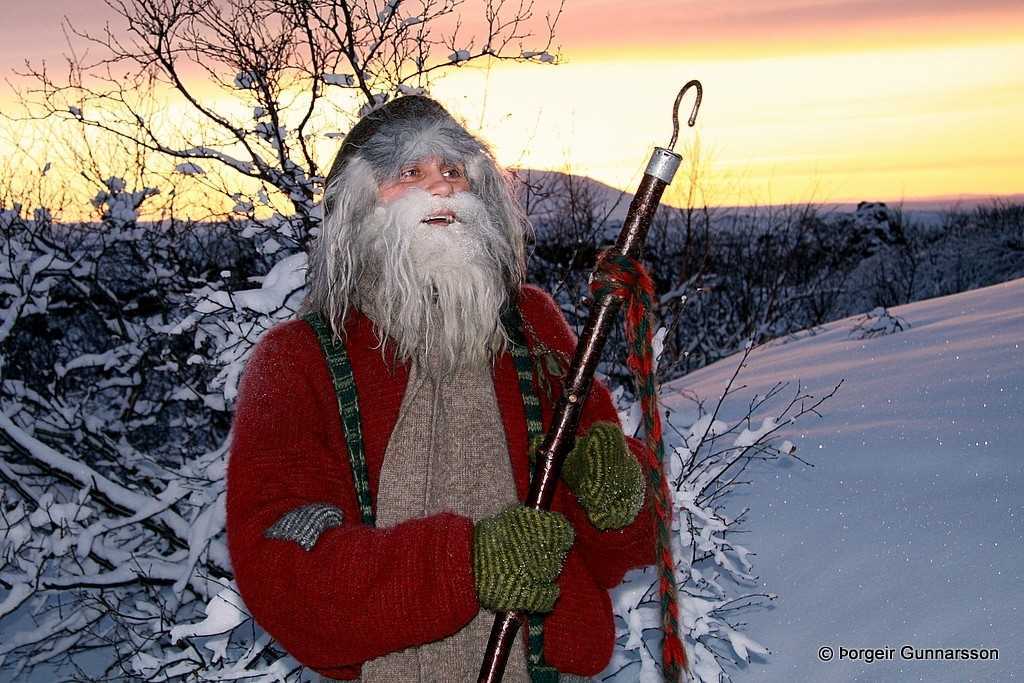 The Yule Lads
Thirteen days prior to Christmas the thirteen Yule Lads start descending from the mountains – one each night. The sons of the ancient, vicious trolls, Grýla and Leppalúði, the kind lads decided to leave home and settle in Dimmuborgir. There they found their perfect home and during the month of December they receive visitors every day between 13.00 and 15.00. Furthermore, during the first December Saturday, all 13 brothers come for their annual Christmas bath in the Mývatn Nature Bath. Be sure to join this raucous lot at the baths on that exact day for a lot of fun and laughter.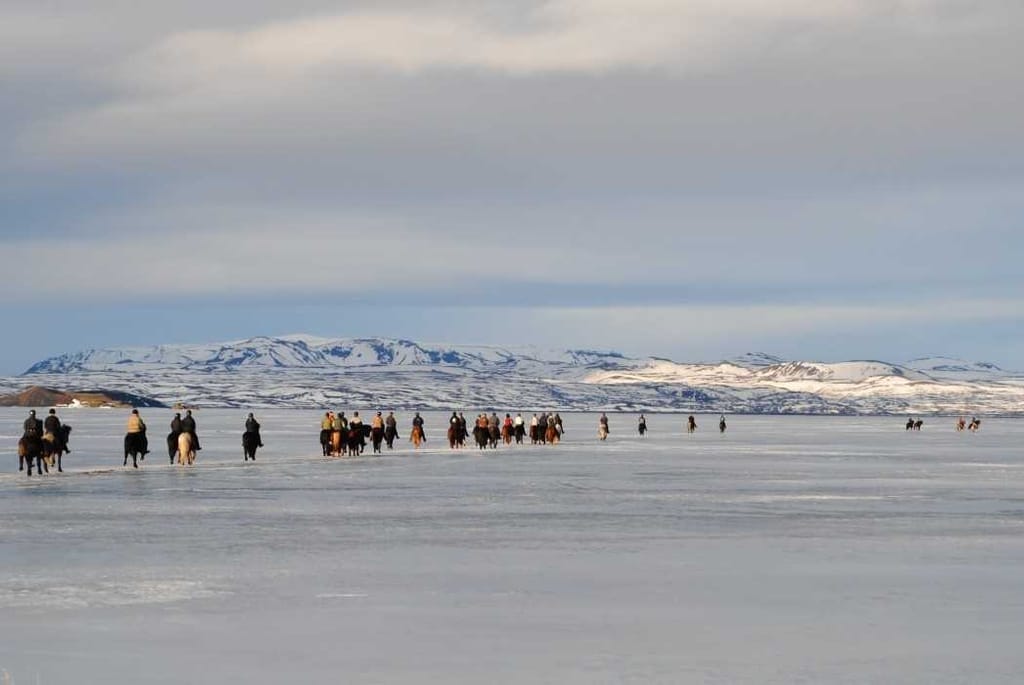 Horse riding on Ice
This winter celebrates the 10th anniversary of the horse riding competition held on the frozen Lake Mývatn on 23rd February. No wonder this part of the island is so popular with tourists visiting Iceland.
Mývatnsstofa