The viking village under the mountains
One of the most beautiful mountains in Iceland and one of the few places in Iceland where you can find gabbro, (a coarsegrained, dark-coloured, intrusive igneous rock), is situated at Almannaskarð between Hornsvík and Papós. At its foot sits, what at first glance might be thought to be a small Viking village, empty houses from the past, facing the sea.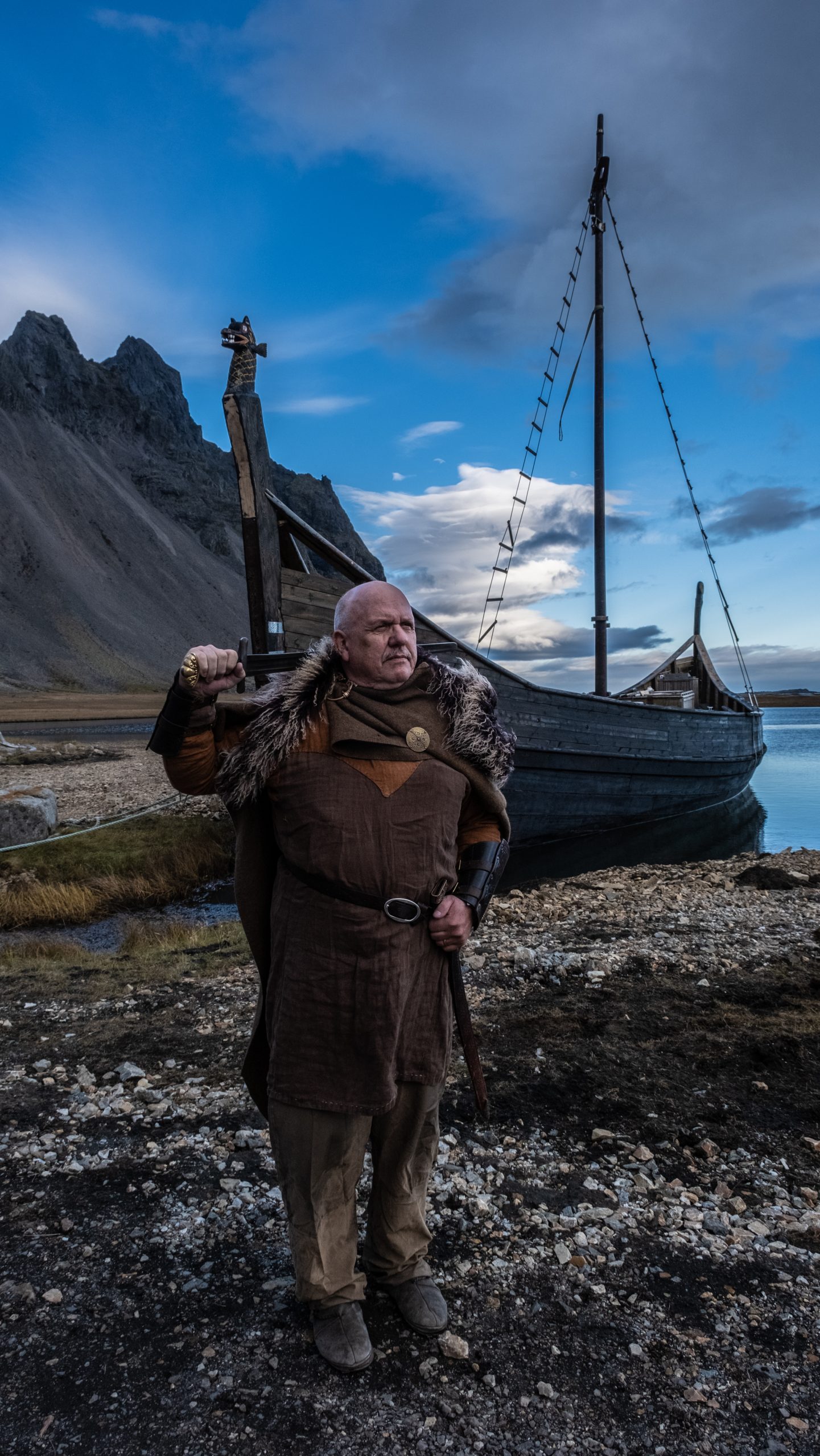 We are talking about the Vestrahorn mountain range, but the village is, if you look closely, a set that was built over twelve years ago. There are about seven houses of various types in a cluster and interested travellers can access to the area for ISK 900. It's great fun to look around among the houses and imagine the old days of the Vikings.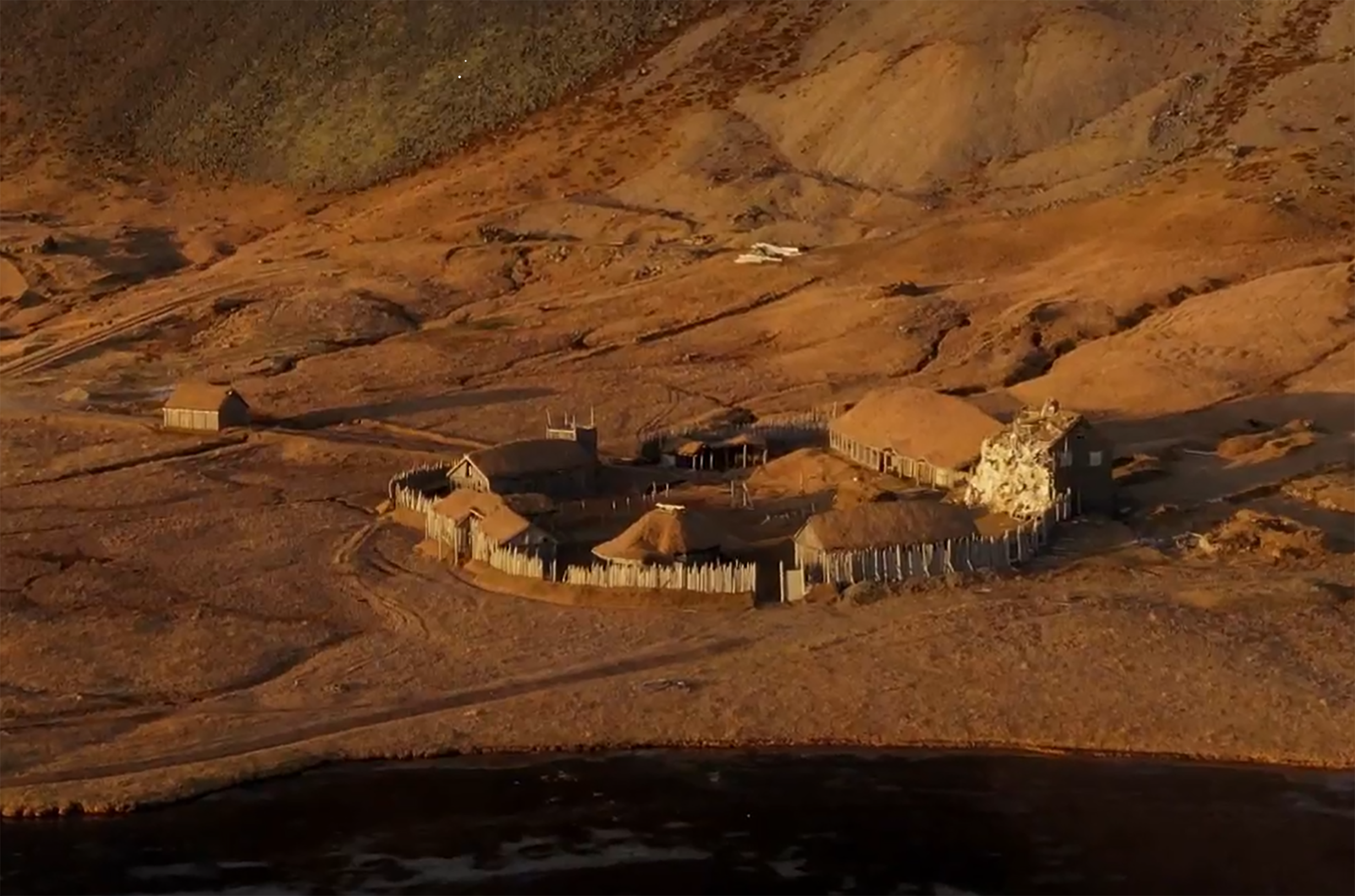 It is worth noting that in this area, the settler (and perhaps Viking!) Hrollaugur Rögnvaldsson built a town. He was considered a great ruler and a friend of King Harald according to the description in the Landnáma history book of the Settlement.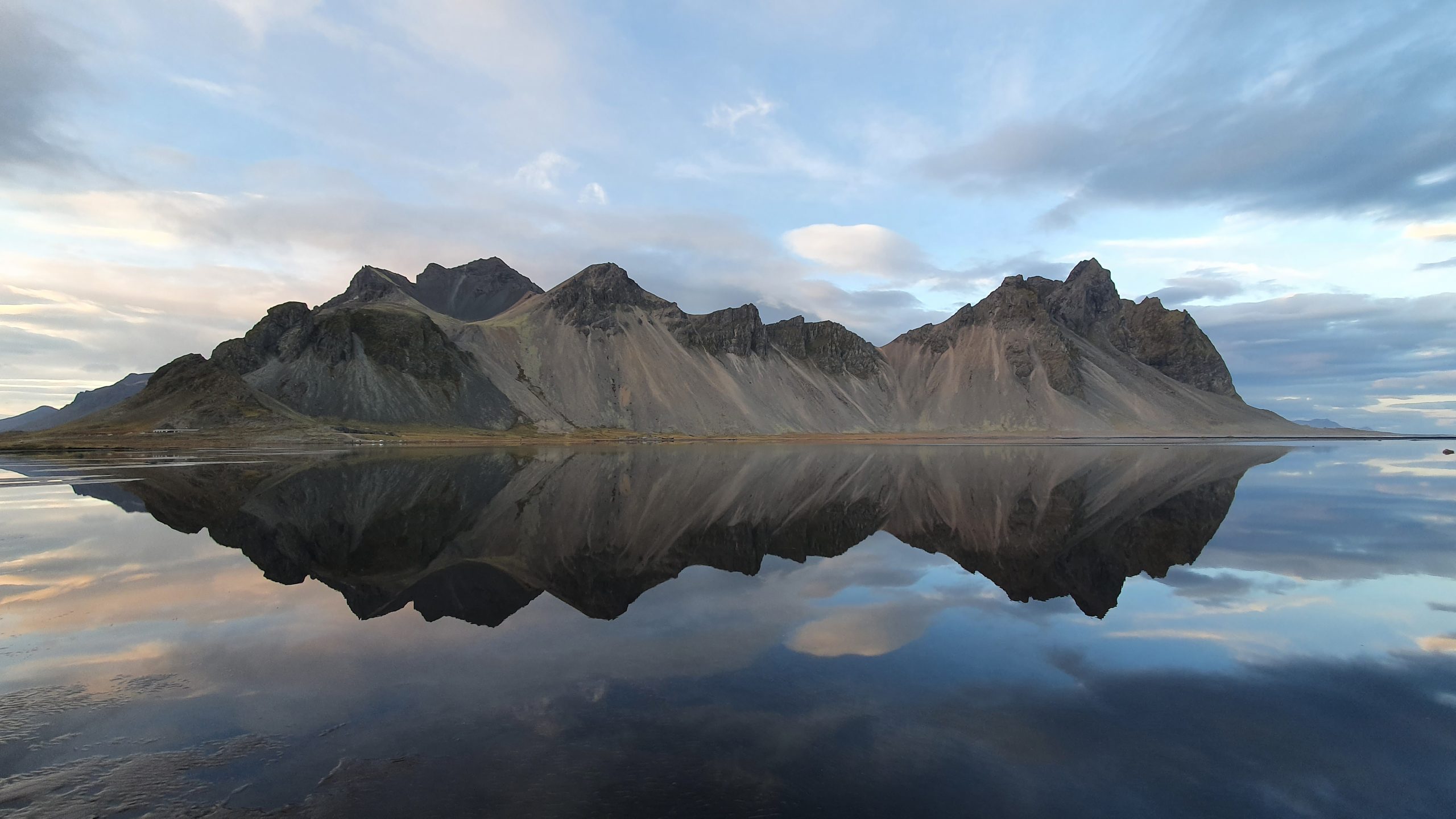 The Litla Horn property is privately owned by a local family, who are pleasant and down-to-earth people. Refreshments are offered at the Viking Café, camping is available, as well as a guest house with space for about twenty people, perfect for tourists who want to experience the unspoilt, magical nature of the area.
In winter, this south-eastern part of Iceland is no less popular, as there are many opportunities to see and photograph the Northern Lights dancing above. Watching the green and white lights sweep across the sky is a memorable experience on a frosty night.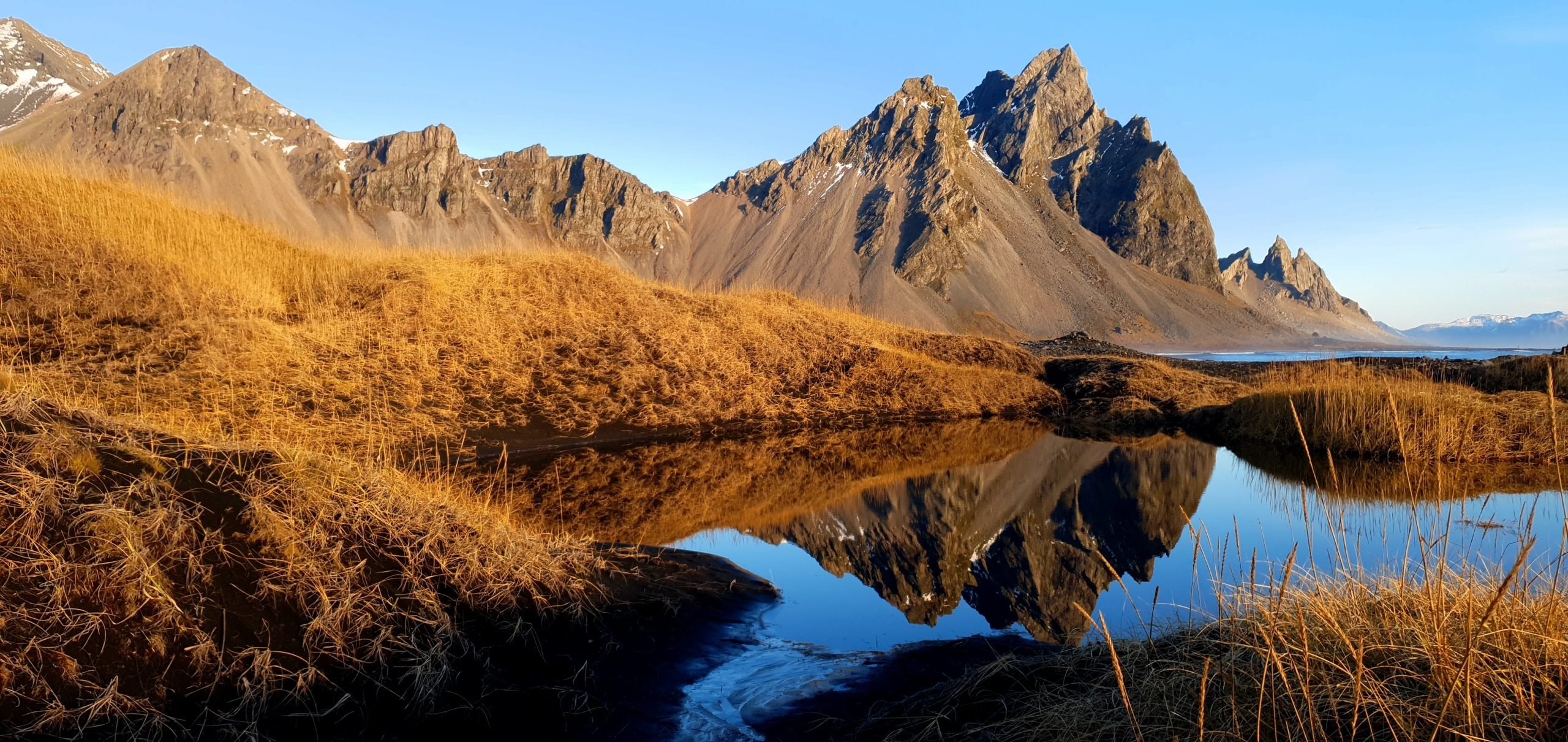 There are beautiful hiking trails nearby as well as a unique beach, owned by the family, where you can see the most beautiful stones – carried by the Hornafjarðarfljót river from the Vatnajökull glacier to the sea, where the pounding waves have rounded and smoothed them for thousands of years.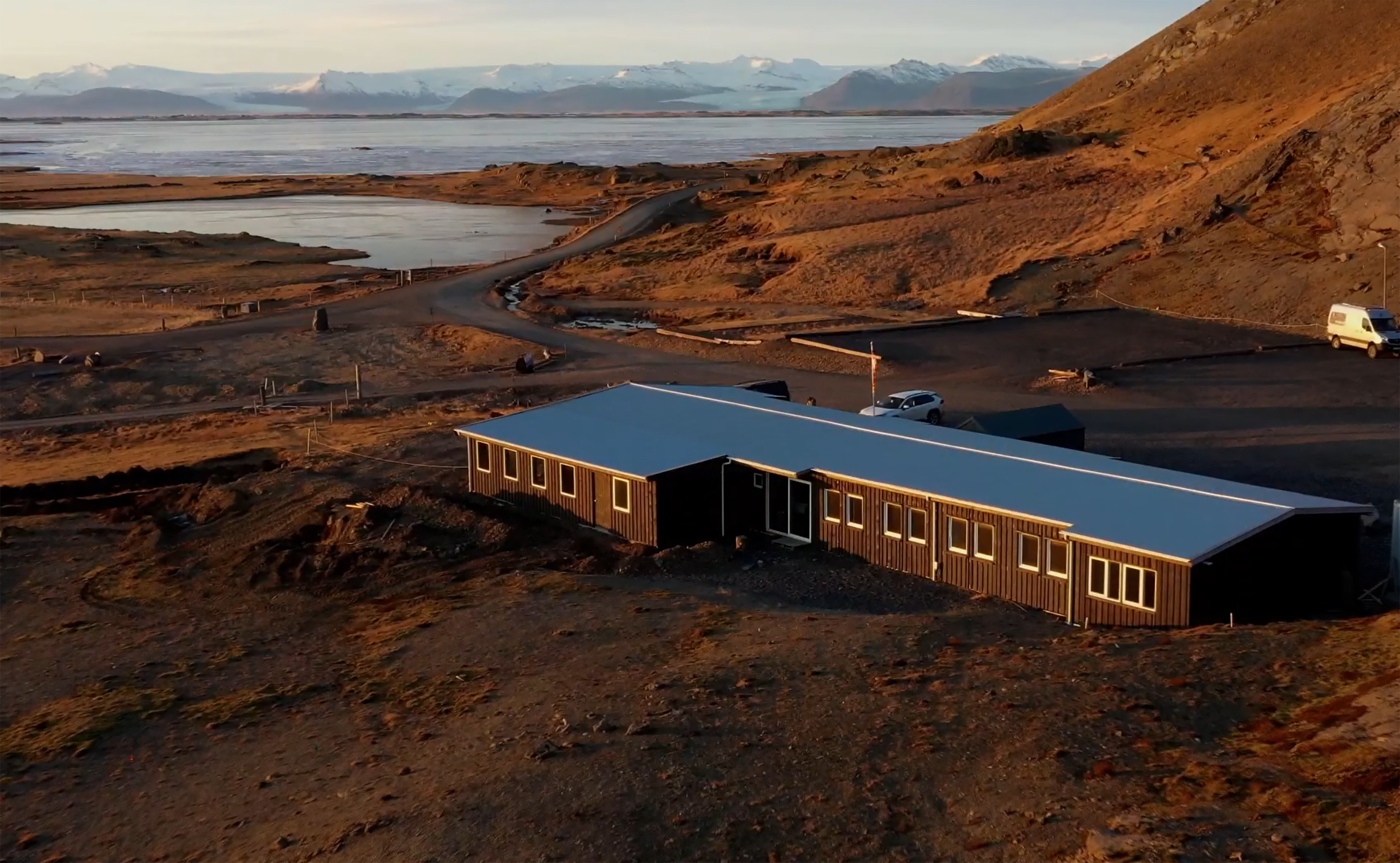 An area of magic and play
The Vatnajokull glacier is contrasted by the black sand beach. Geothermal heat flares up from icy banks and the beauty is supernatural in places. The area has been visited by travellers of all kinds, from ordinary campers to representatives of the 'Game of Thrones' series, to enjoy the surroundings and preferably, capture on film what they experience.
One thing is certain, the country's history can be found there. The history of settlement, the history of nature and how vast and magnif icent it truly is. The hosts welcome their guests, and no one leaves Litla Horn untouched.