The Warmth of Iceland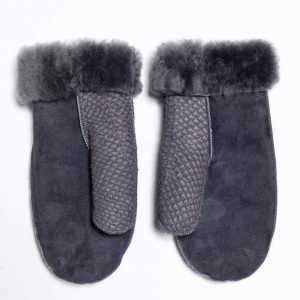 All-Icelandic wool products from Varma
One might wonder how Icelanders have kept warm through the years on a seemingly barren arctic island. 'Varma – the warmth of Iceland' has the answer with its brand of wool products made entirely in Iceland and based on the traditional skills and craftsmanship that kept Icelanders warm during the hardships of past winters.
The main focus of Varma is on Icelandic wool, but other types of wool like angora and lambs' wool are also used in production. Varma offers a wide range of woollen goods, from socks, gloves, shawls and hats to sweaters and cardigans. Being the only manufacturer in Iceland using Icelandic sheepskin, you can also find items like vests, mittens, hats, collars and bags in the collection. Varma also offers a little home collection with woollen blankets, pillows and cushions from sheepskin and a traditional Icelandic guestbook coated in sheepskin.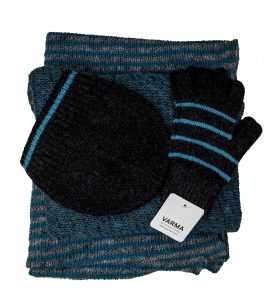 Varma is produced by Glófi, one of the leading manufacturers of woollen goods and traditional sheepskin products in Iceland with production facilities in three different locations in Iceland.
Varma's products are produced in a sustainable and eco-friendly manner and at the same time with an emphasis on classic virtues of traditional quality and style. Varma is thus committed to continuous improvement and development in design and usage of material with respect for its heritage and tradition.
© Varma 2016 – Glófi ehf – Ármúli 31 – 464 7300