A Piece of Icelandic Saga
Vera Design's jewellery is sold in 18 stores in Iceland, three in Norway and one in the Faroe Islands. The design is classy, based on traditional symbols and has roots in Icelandic history.
Íris Björk Jónsdóttir is the woman behind Vera Design. Her road towards becoming a jewellery designer is not a traditional one. She began designing at a young age, building houses out of rocks in her parents' garden. When she was 25, she bought her first apartment and decided to gut it and design it from scratch. But when she was 30 years old, she was gifted a beautiful bracelet. This bracelet, unbeknownst to her, would point her in a direction that would lead her to become a jewellery designer a few years later.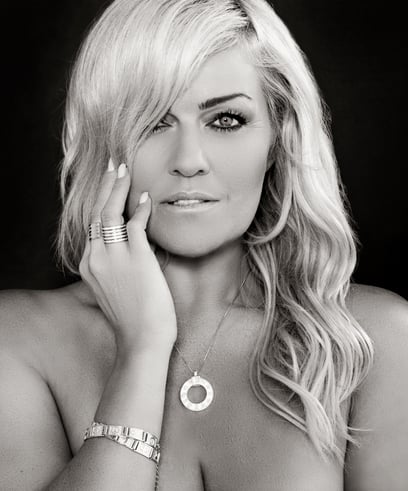 This sounds dramatic, but the story is not. "At the time, I had no idea who the designer was. It wasn't until a few years later I found out it was the father-in-law of my blood sister, Kristín Ósk. And what's more, she designed it with him!" The designer, Guðbjartur Þorleifsson, was born in 1931 and raised in Reykjavík. He started studying to become a goldsmith at 16 years old and later became a painter and sculptor. In 2012, Íris bought Guðbjartur's jewellery designs.
"We started working together at that time, and he taught me everything I know about jewellery making", she says. Guðbjartur sadly passed away a few years ago. "I try to keep his spirit alive in everything I do, and nearly all of my designs have some story behind them. After I started Vera Design, the first item I made was a necklace with the serenity prayer, based on the Infinity bracelet I had been gifted", Íris says. "I was sitting in my kitchen wondering how I could finish the design when Nadía, one of my twin daughters, comes to me and asks, 'Why don't you add a cross in the middle? That way, it is all connected'. And she was right; the design was complete when I added the cross."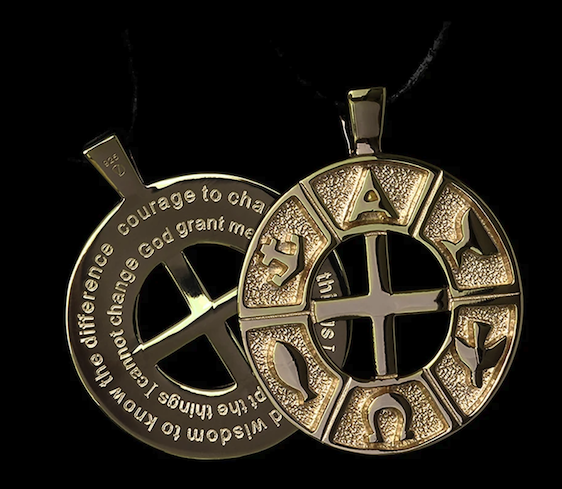 Íris works with a team of goldsmiths who used to work with Guðbjartur as well. She says she's slowly expanding the store. "My jewellery is sold in 18 stores in Iceland, three in Norway and one in the Faroe Islands. Then I have the online store veradesignjewellery.com, which has grown a lot in the past year.
"Design has always been easy for me, and it is always fun. It doesn't matter if I'm designing jewellery, whole houses or kitchens. It is always easy because I love what I do", Íris says cheerfully. "However, if it weren't for Guðbjartur and his work, I wouldn't be doing what I'm doing today." – HDB