Explore the culture, beauty and history of North Iceland
North Iceland is a beautiful part of the country, encompassing breathtaking nature, unique history and some of the best bathing spots in all of Iceland.
Navigating the Diamond Circle
The Diamond Circle is a popular tourist route that covers five key destinations in the north, starting with the picturesque Goðafoss waterfall. In a country full of spectacular waterfalls, what sets Goðafoss apart is the sheer width of these powerful falls. White water surges over the rim, thundering down and crashing into rocks and the water below. Next are the striking blue and green landscapes of Lake Mývatn, followed by the stunning Dettifoss, the most powerful waterfall in all of Europe. Continuing on the route takes you to Ásbyrgi, an enormous canyon full of fascinating rock formations, lush grass, well-maintained walking paths, thriving birdlife, and several bodies of water. The final destination is Húsavík, the whale-watching capital of Iceland, with deep blue seas and several boat departures every day.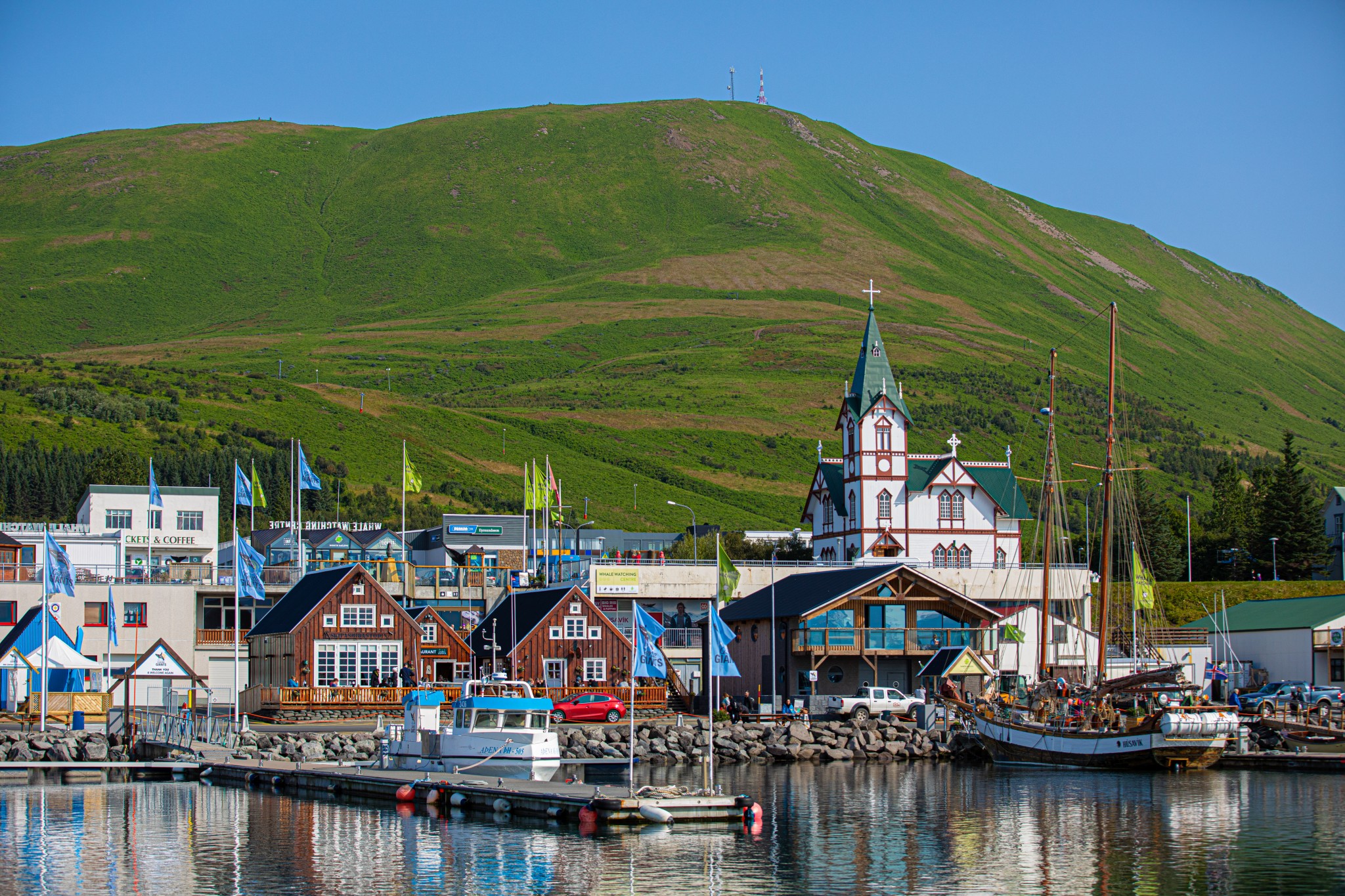 Arctic Coast Way
For travellers who have a bit more time to allocate to the north, North Iceland's newest tourist route spans 900 km and has been dubbed the Arctic Coast Way. This route leads travellers on a journey across 21 towns and villages close to the Arctic Circle. The route, which debuted in 2019, is recommended to take 9 days. Along the way, you will see spectacular landscapes of mountains, steep cliffs, charming fishing villages, glacial river deltas and even crossings to islands like Grímsey and Hrísey. For more information on the route, visit www.arcticcoastway.is/en.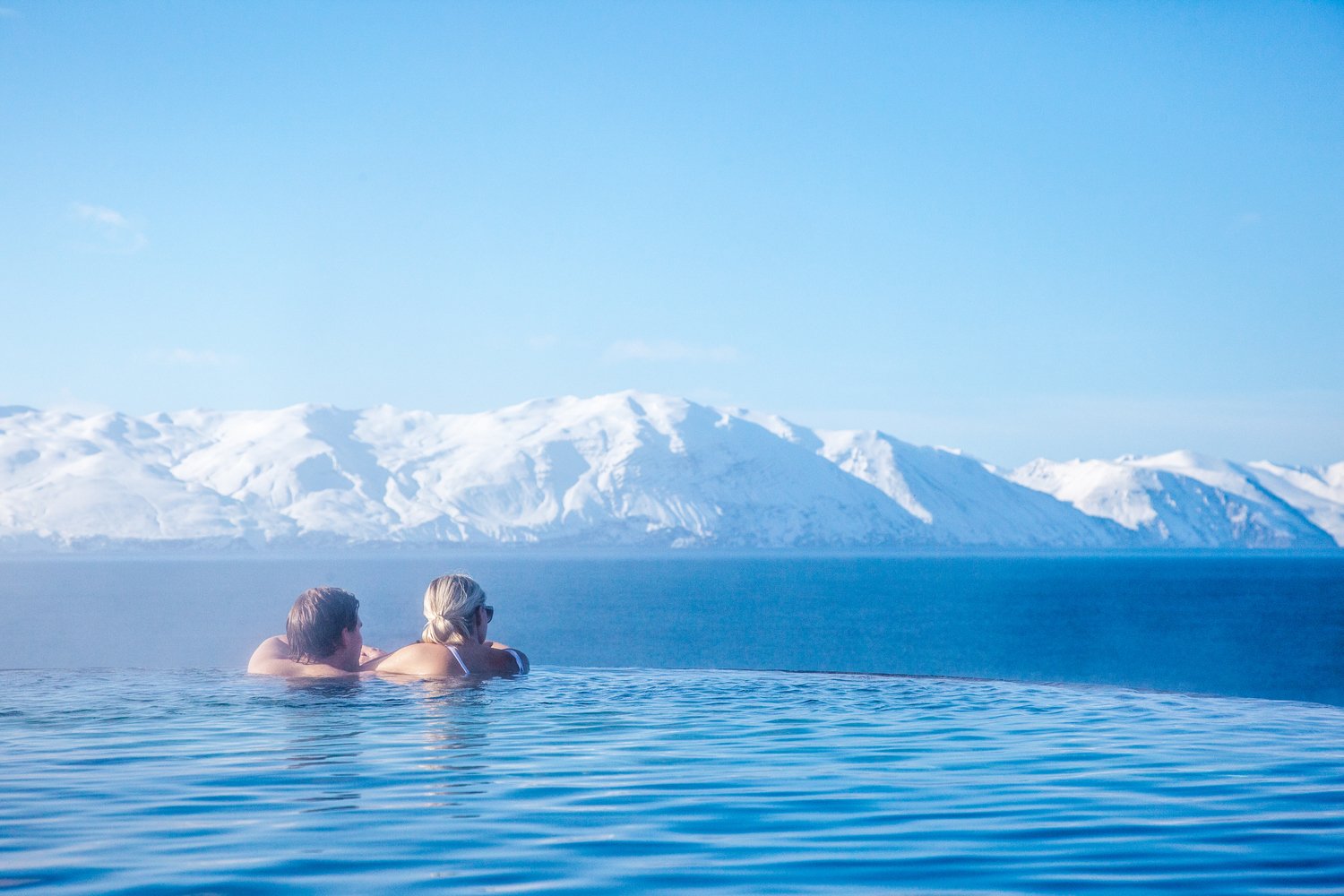 Rich bathing culture
Bathing opportunities are plentiful in the north and it is worth visiting as many as time allows. These swimming pools are heated by natural geothermal energy, at the perfect temperature in which to relax and enjoy some conversations with the locals. Icelanders love their pools! There are also fantastic bathing centres for a more extensive experience like the Mývatn Nature Baths and the GeoSea Sea Baths in Húsavík. For something truly unique, visit the Beer Spa in Árskógssandur. Here you soak in a bathtub filed with beer, water, hops and yeast, an unforgettable soothing experience for your skin.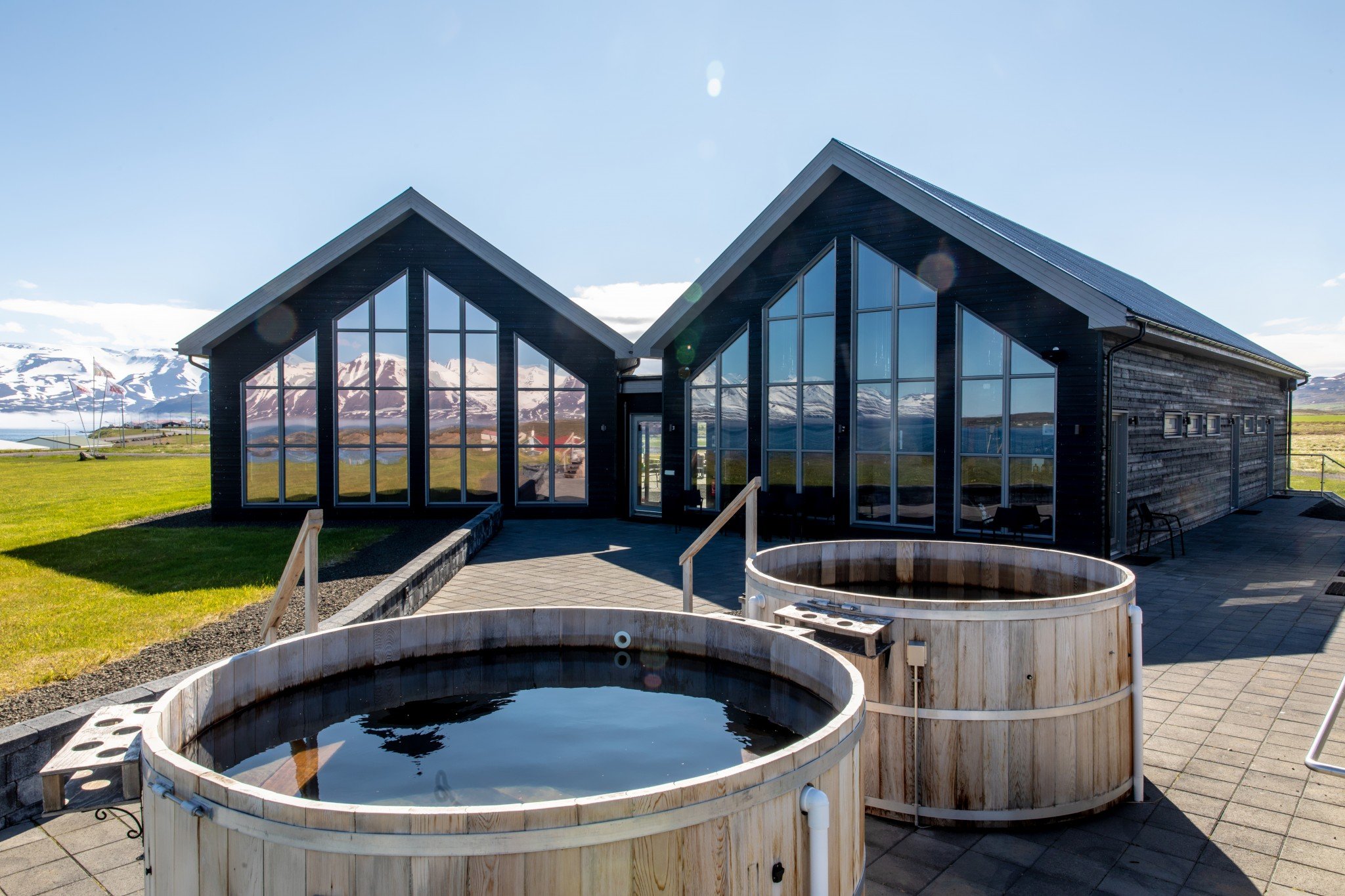 Don't forget about the wildlife
Getting on a whale-watching boat and viewing the gentle giants up close is an extraordinary experience and there are several harbours in the north that offer trips. You can board whale watching vessels in Akureyri, Dalvík, Hauganes, Hjalteyri and Húsavík to get a glimpse of these spectacular creatures. For seal watching opportunities, be sure to visit Hvammstangi and for puffins, taking a ferry to the island of Grímsey, straddling the Arctic Circle, is highly recommended to spot these iconic birds.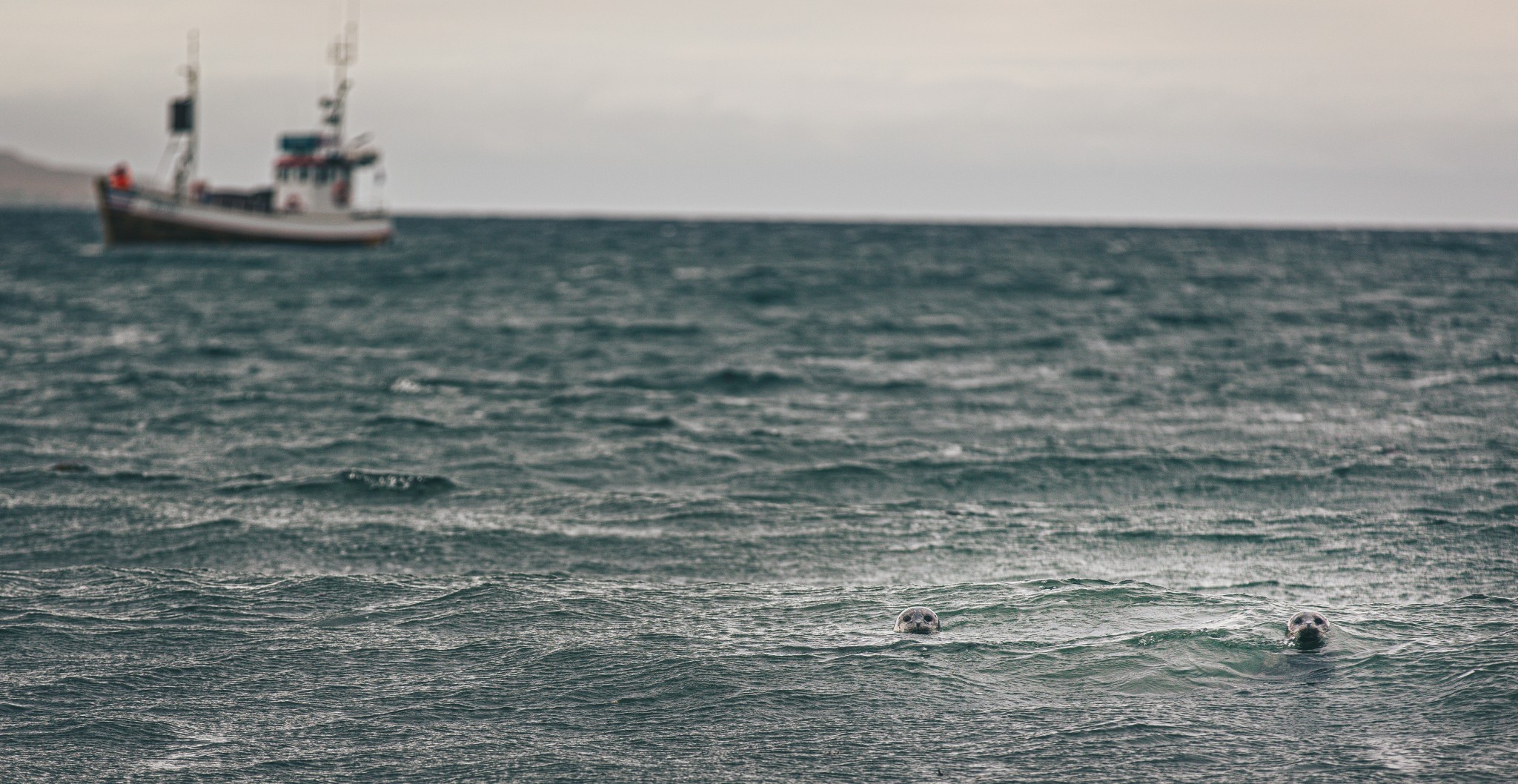 Experience North Iceland's culture
The locals of North Iceland are proud of their history and eager to introduce travellers to their art and culture, which stretches back to the Viking Age. Some museums to put on your radar include the Húsavík Whale Museum, which presents not just 11 real whale skeletons, including a 25-metre-long blue whale but an educational overview of these fantastic beasts. Another museum of note is the Icelandic Herring Era Museum in Siglufjörður, which examines the region's rich maritime history. For those after an interactive experience, the newly opened exhibition, 1238: The Battle of Iceland, uses technology to bring history to life. The exhibition tells the tale of Iceland's dramatic clash of family clans which led to a fatal civil war.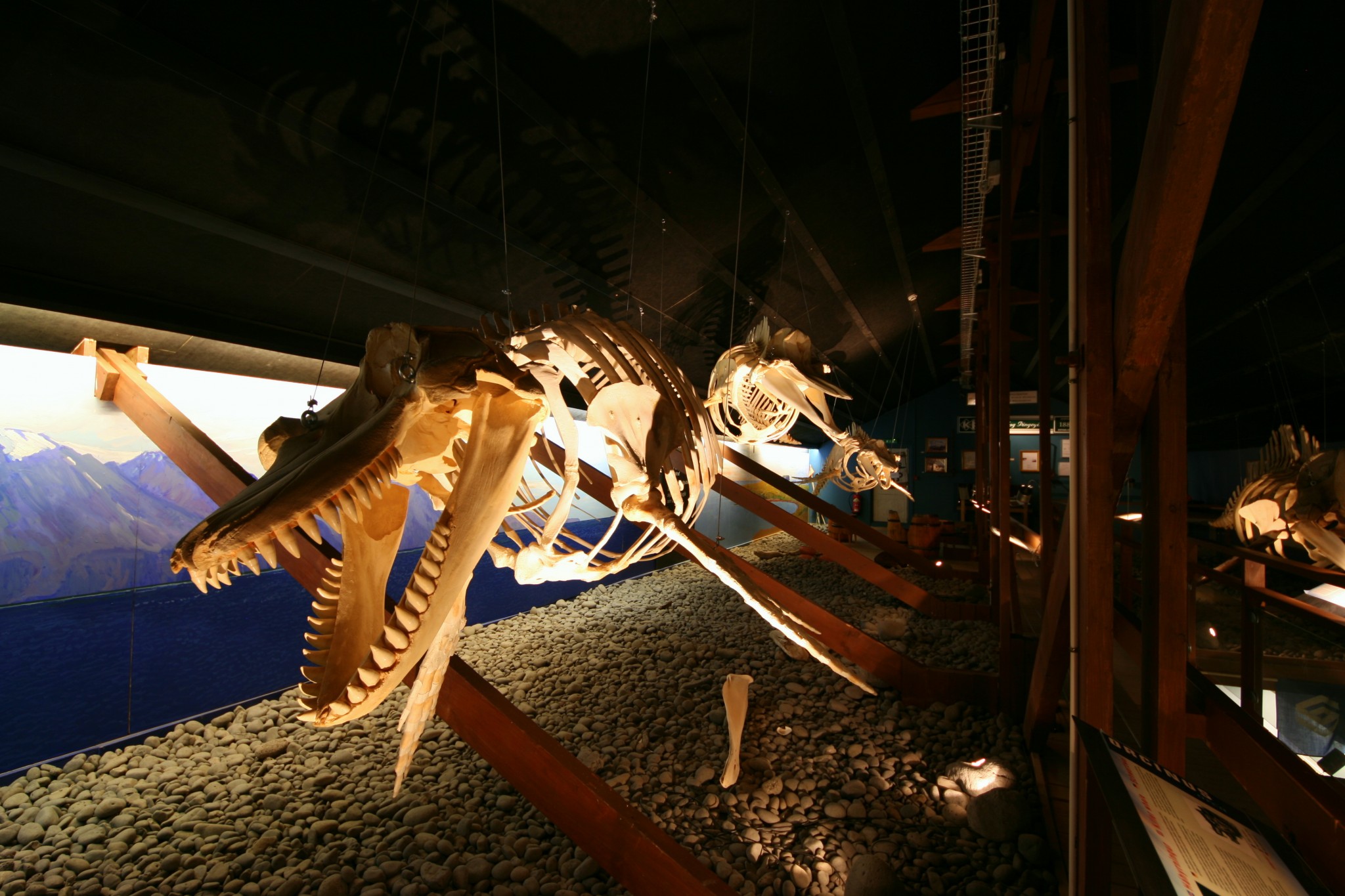 There's something for everyone in the north, whether it's charming towns and villages, well-maintained hiking paths, spectacular bathing centres, soaking in the culture at museums or getting up close to Iceland's wildlife. The North awaits!