The phenomenal rise of Friðheimar, in South Iceland, where tomatoes, horses and tourism make a perfect combination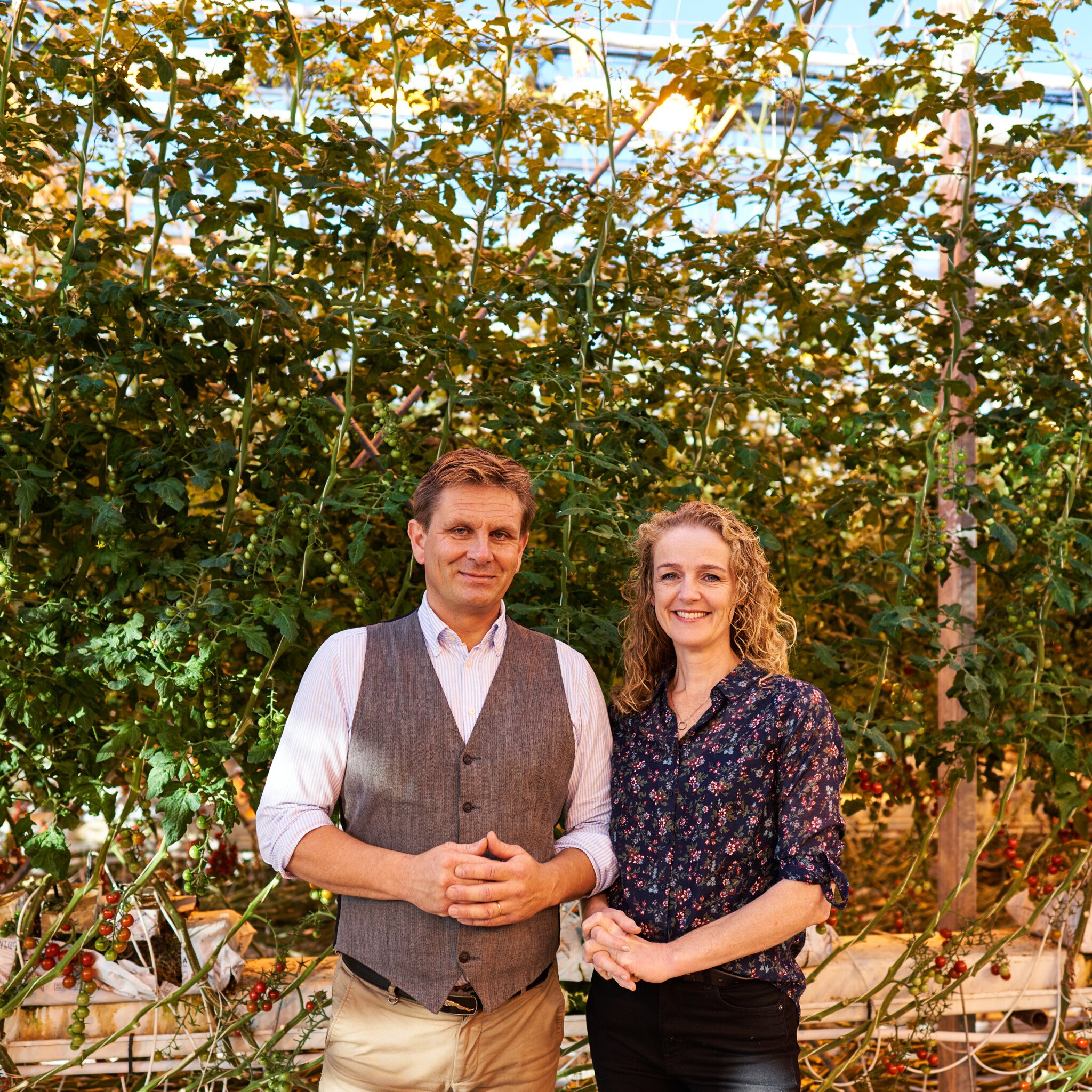 Back in 1995, Knútur Rafn Ármann and Helena Hermundardóttir, a couple from Reykjavík, bought a farm called Friðheimar in the tiny village of Reykholt in the South ofIceland. They had fallen in love at the age of seventeen and made their plans. By 1995 they had just graduated at the age of 25, he as an agronomist from Hólar University in the North of Iceland and she as a horticulturalist from Reykir's Horticultural College at Hveragerði. Friðheimar – 'Worlds of Peace' – was really rather desolate in the middle of nowhere at a time when people were seeking opportunities in Reykjavík rather than in the countryside. Their aim was to combine their passions for horses and tomatoes, and Friðheimar was the ideal place for doing exactly that. Horticulture, using natural hot water, had been introduced at Friðheimar back in 1946, two years after Iceland had become an independent nation. The farm had two modest greenhouses and a large house that had stood unoccupied for five years when Knútur and Helena arrived. A quarter of a century has now passed since they started developing and expanding the operations with the aim of combining their different areas of expertise – horses and horticulture. They have five children and a grandchild on the way. While the place hums with life today, it hasn't always been easy. The process of development at Friðheimar can be divided into several phases. The first six years were spent renovating old greenhouses and building new ones. The next period of ten years began when they started building new greenhouses and putting lights in all of them, enabling them to grow tomatoes all year around. During this time, Knútur and Helena were also adding to their knowledge and expertise, making frequent visits to Finland, for instance, where they benefited from collaboration with Finnish experts. Horticulture under artificial lighting is highly advanced in Finland.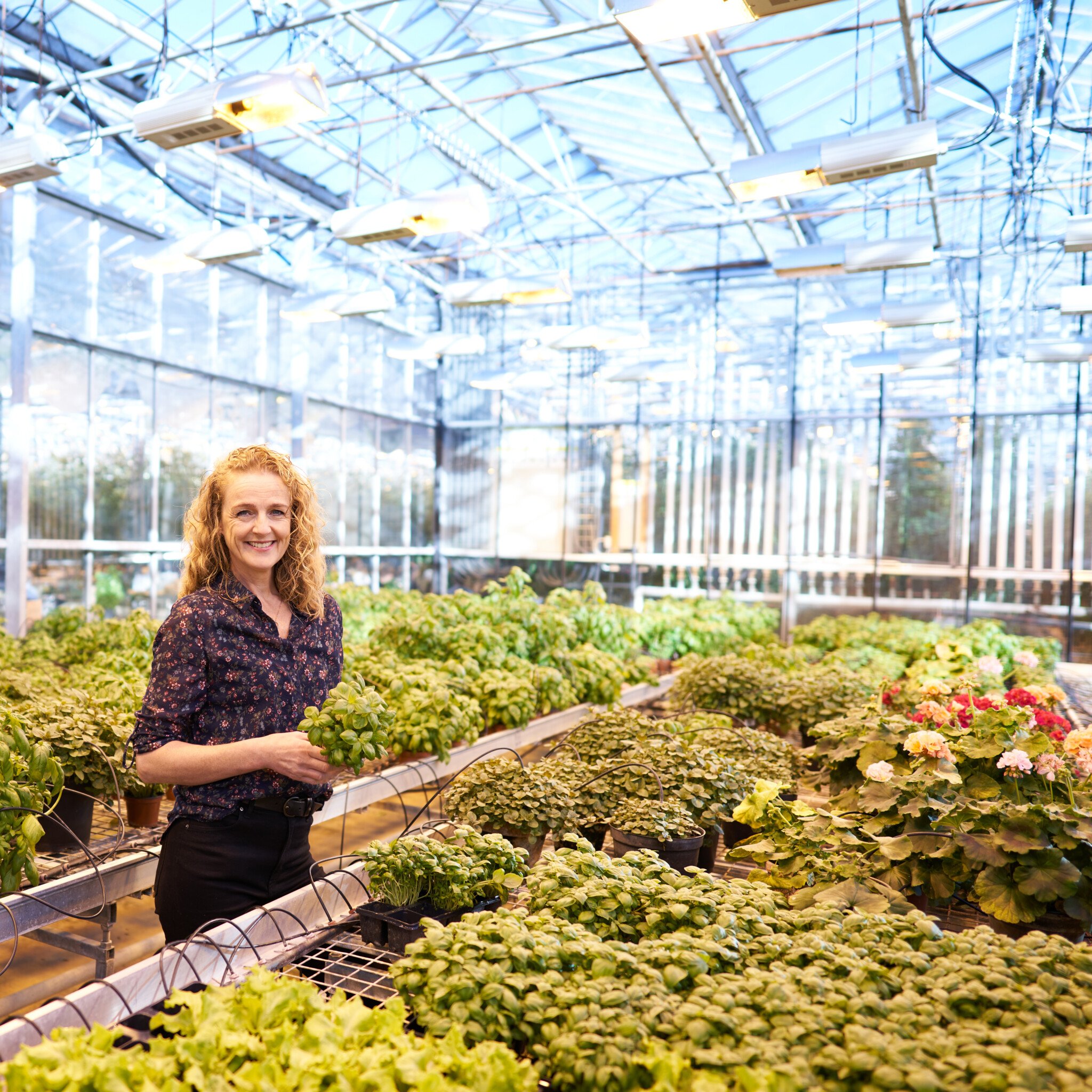 From 900 to 180,000 visitors
In 2008 they took a big step and decided to open the farm to visitors, wanting to introduce the unique traits of the Icelandic horse to their guests. A stable for 20 horses was built, with reception facilities, as well as an outdoor arena with a stand for 120 spectators. A horse show for tourists was launched. In 2011 the crop-growing space was enlarged by 60%, and a visitor centre was built in the middle of a greenhouse, with a restaurant located in between the tomato plants. They were inspired to create something special and unique, something they hoped people had never tried before. Their focus is on food experience where a simple menu is offered – tomato-based dishes from the plants. The main idea is to spread knowledge about the background of the food which is grown in the greenhouse and offered in the restaurant, in a sustainable and eco-friendly way. In 2012-2013, a range of food products and souvenirs were developed, made with tomatoes and cucumbers. The Little Tomato Shop opened next to the Atrium selling souvenirs and in 2014 an online shop was introduced. "We looked upon tourism as a side business but it turned out to be bigger than our main business. In 2012 we had six employees, and 900 visitors and in 2019 we had 48 employees and 180 thousand visitors. To say that we moved faster than anticipated, is certainly an understatement! The challenge was to ensure quality and training of the staff, but we have managed to do so," says Knútur in an interview with Icelandic Times.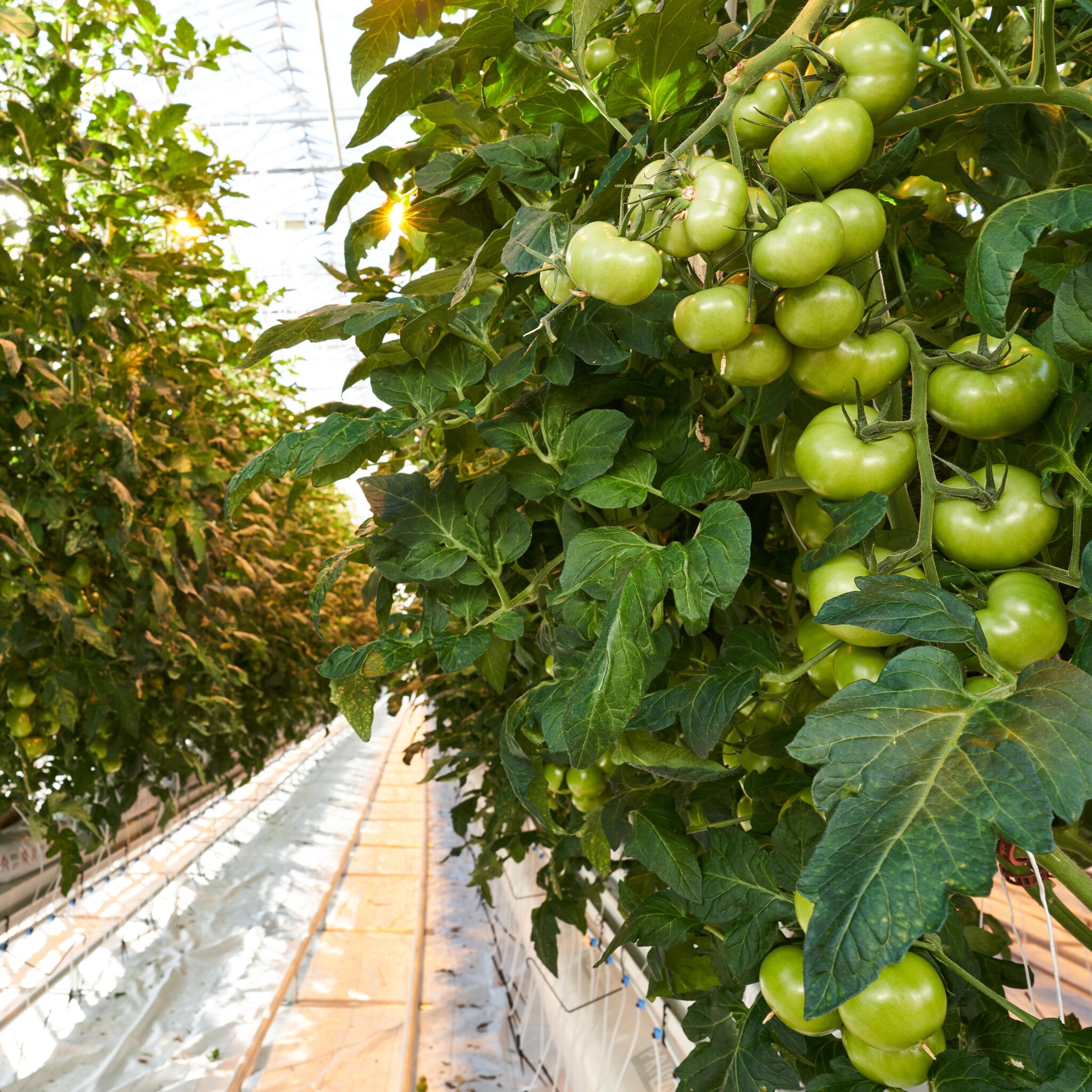 Greenhouse constructions in midst of covid
After all that success, they were faced with extreme challenge, as tourism all over the western world was shut down. Iceland was no exception. It was covid. "Yes, at the start of the pandemic in March 2020 we were faced with a dilemma. We were 48 people working in Friðheimar, and three quarters of us were working in tourism. How to respond as our staff is the heartbeat of the company. We were not prepared to let our people go and lose knowhow, so we decided to build a greenhouse of 5.600 square-metres and double our production. We asked our people whether they were prepared to face the challenge with us and to turn into builders. Luckily, everyone said yes. We needed more land, so the owners of Birkilundur, our neighbours were gracious to sell us land. The municipality fast tracked permits through the system. Work began in May 2020 and in January 2021, the first tomatoes were produced and delivered to customers. So now we produce 2 tons of tomatoes every day in 11.000 square-metres under glass, 700 tons per year. We are optimistic for the future," says Knútur and points out that "Icelandic horticulture is unique on a worldwide scale with the world's cleanest water, the geothermal hot water and sustainable energy. In early summer 2021, when tourism started again post covid, we got back to our feet quickly because the staff were able to return back to their old positions and therefore we could keep our knowhow and infrastructure inside the company", Knútur continues.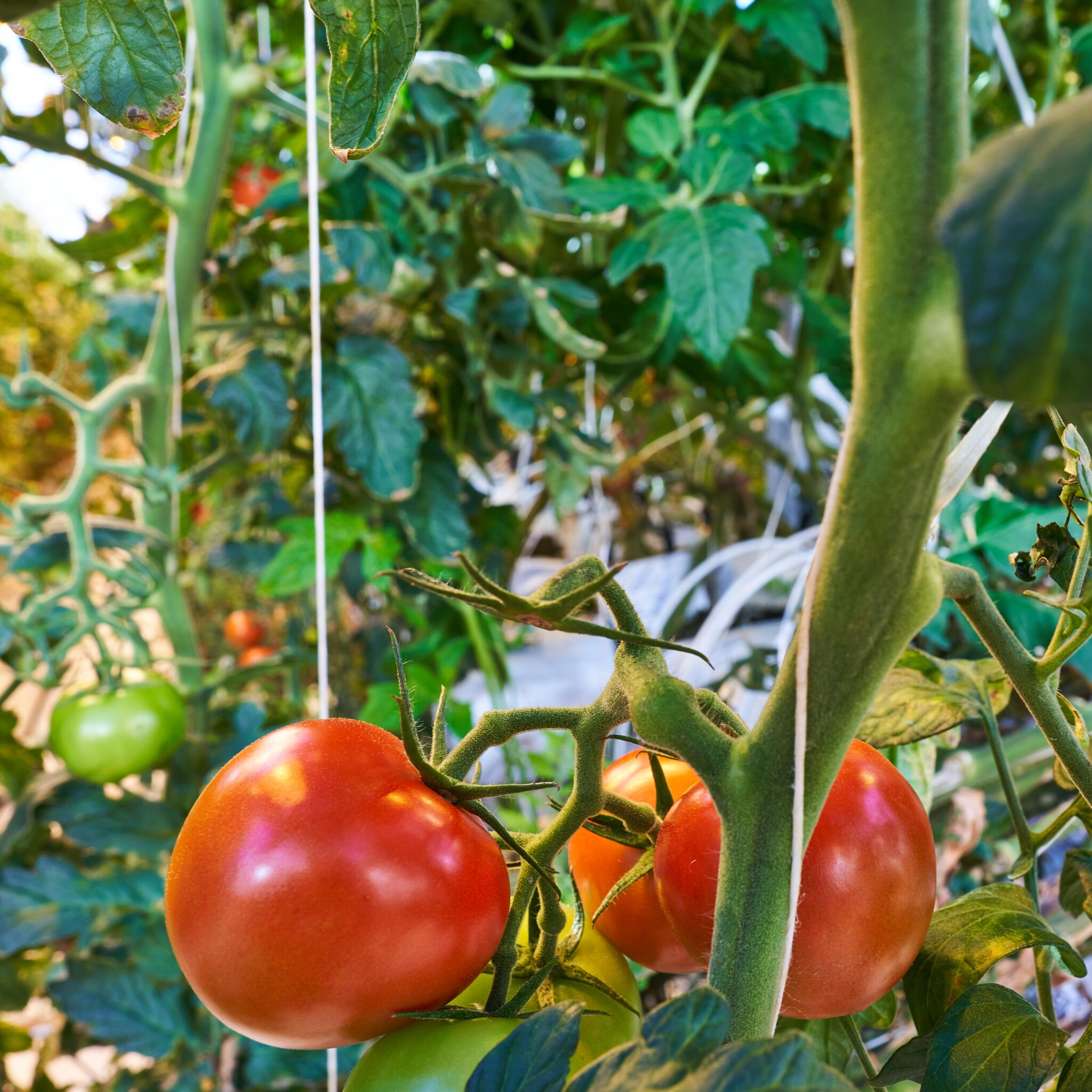 Sustainability and Responsibility
Knútur emphasises that the strategy of Friðheimar focuses on Sustainability and Responsible Tourism. The direction is to ensure that production and services continue to fulfil the expectations of customers, with the same quality standards being maintained into the future as the business grows. Maintaining good connections with customers and fellow growers into the future is also of key importance. Friðheimar has been a proud member of Vakinn, the official quality and environmental certification for Icelandic tourism since 2017, using that as a guideline to build infrastructures. All employees participate in continuously improving the quality system, so that they can maintain their high quality products and services in the best way possible. "As we all know, companies have a major impact on their surroundings and community with their activities. Our company is no exception and that is why Friðheimar wants to offer an environmentally and socially responsible service for our guests. We want to set a good example for our colleagues within the tourism industry by taking responsibility and help making our business as sustainable as possible," says Knútur Ármann.
-Hallur Hallsson
Photo: Páll Stefánsson