The Power of Images
A photographer in the footsteps of the Vikings
Þeir Flosi riðu vestur á sand – Flosi and his men rode over the sand to the west. Behind this brief line from chapter 126 of the Njáls saga hides a drama that began with manslaughter and ends with a vendetta approved by the Althing, or parliament, almost 1000 years ago.
"It is very exciting saga material and a challenge to any image creator", says Brynjar Ágústsson, photographer in Reykjavik, and he starts to describe this scene of men on horseback, who came from Mount Svínafell, and rode round the back side of Eyjafjallajökull into the harsh valley of Markarfljót, in order to set fire to Njál's house.
Stories like pictures
Transferring the Icelandic sagas into images – that is Brynjar's objective. He has already earned a reputation with his impressive Viking period portraits: men's faces – speaking of drama, passion and steely determination; or the end of a fight – eerie funeral scenes in twilight, scared women in a shady hut. Pictures like these directly grab the viewer's attention in a way that no line of text could ever do.
Moments of emotion
Brynjar, a renowned landscape photographer, is a former member of the Rimmugýgur Icelandic Viking Community from Hafnarfjördur. During his active years, he discovered his passion for the historic scene portrait. He has captured stunning moments on screen – moments with a whole story behind them that, with a fitting caption added, can unfold within the viewer's mind without letting him go.
Was Flosi, from the Njáls saga mentioned above, a murderous incendiary or a man of honour? A photo could say more about it than many words. What kind of expression would we find on the face of a man like Gunnar, whose wife consciously sent him to death, when she refused to contribute some hair to fix his longbow? The saga remains silent about Gunnar's feelings. A picture of the scene could present the drama in an overwhelming way and touch much more than Hallgerdur's simple remark: "Then I'll remind you of your slap now."
Life stage for the photographer
Brynjar has already carried out several projects, for example, Silfur Egils, the historical exhibition about Mosfellsdalur during the Viking Age.
After shooting, he works on his material with a professional image-editing program and creates a special nuance of fantasy by deliberately alienating the pictures in order to drag the viewer's eye deeper into the scene.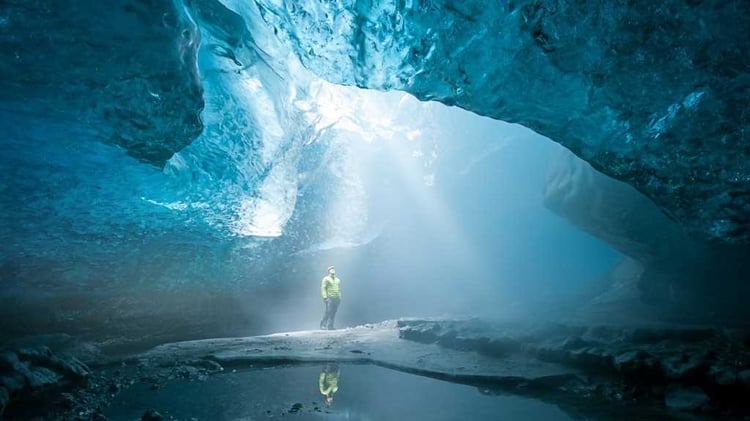 Pictures are our current language
"The photos tell entire stories", says Brynjar, "Today's world consists almost entirely of pictures. We have grown into it and the young generation especially is able to deal with the forcefulness of pictures rather than words." From his point of view, at historical sites such as the old parliament at Thingvellir, or Borgarfjörður, where Egil's saga takes place, visitors would be much better off with information boards that display large scale photos in the style he offers, subtitled by thrilling short texts, than with endless readings. "Pictures speak our language, in any language", he says. His Egil's saga pictures show famous scenes from the story, for example, when Egill secretly buries his silver treasure and when he, himself, is buried. There are also amazing panorama pictures that show everyday life in the time of the Sagas.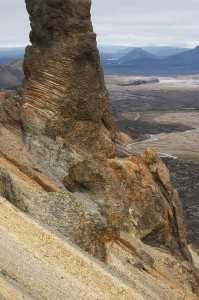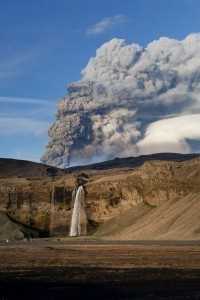 Brynjar works on different Icelandic sagas' scenes for shooting and provides professional Viking models who use authentic costumes and props. The scene is compiled and the setting is professionally edited by the photographer. The saga settings are all over Iceland. He might travel to the highlands and shoot exciting scenes at raging glacial rivers or in the endless volcanic desert, for example – a feast for any creative artist.
Brynjar's pictures are characterised by their own handwriting. His landscape photography is overwhelming and almost unsettling in its blend of outstanding clarity and soft focus lens. The extremely bright light in Iceland challenges every photographer. Brynjar's pictures show Iceland the way it is really like behind the light. They show the mighty power of colours and the dynamics of the landscape. Visit his website www.panorama.is and get inspired!