The Whales of Akureyri
On tour with Ambassadors Specialised Whale-Watching Ships
In their fourth year of scheduled tours, the Ambassadors whale-watching ships offer cruising through prime whale viewing areas in first class comfort on board. Departing daily, starting at 9:00 am,  from Torfunefsbryggja harbour right in the heart of  Akureyri – next to the Hof cultural house.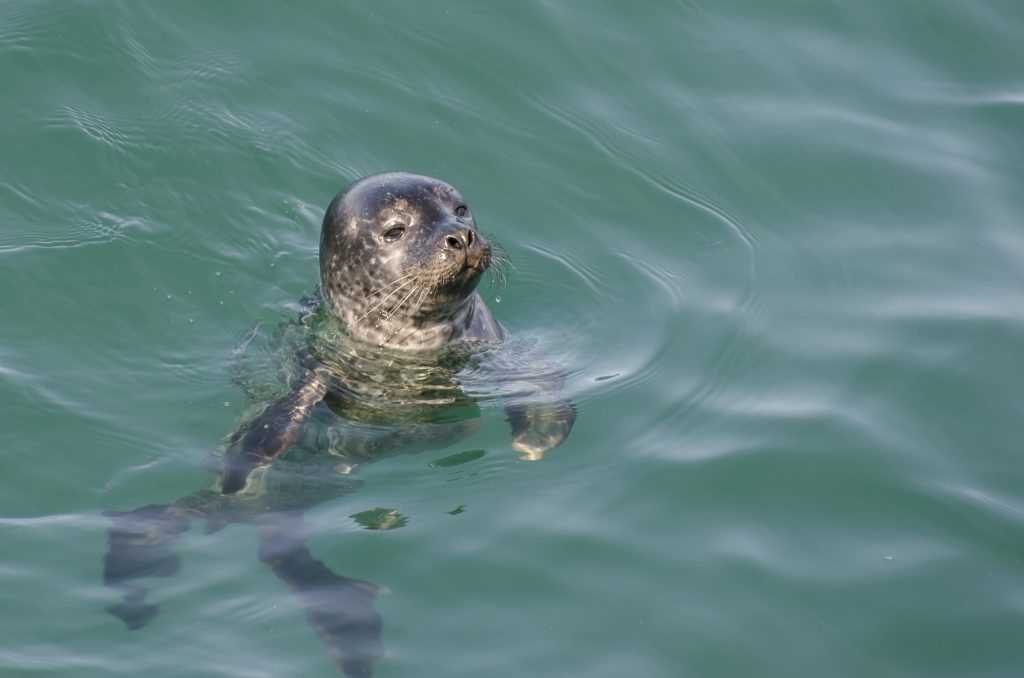 The Whales' Home
At the fringe of the Arctic Circle, Akureyri is an area of outstanding natural beauty and home to all the species of whales found around the country. Dramatic landscapes, rich history and the wealth of species that choose to make it their home should place it on the "bucket list" list of anybody with an interest in the natural world. Eyjafjörður, particularly, is home to Humpback Whales—gigantic animals that love singing and slapping their fins and tails!  It is beautiful to watch these magnificent creatures jump up out of the ocean!
Additionally, Minke Whales, Dolphins, Harbour Porpoises and Blue Whales are seen in the fjord.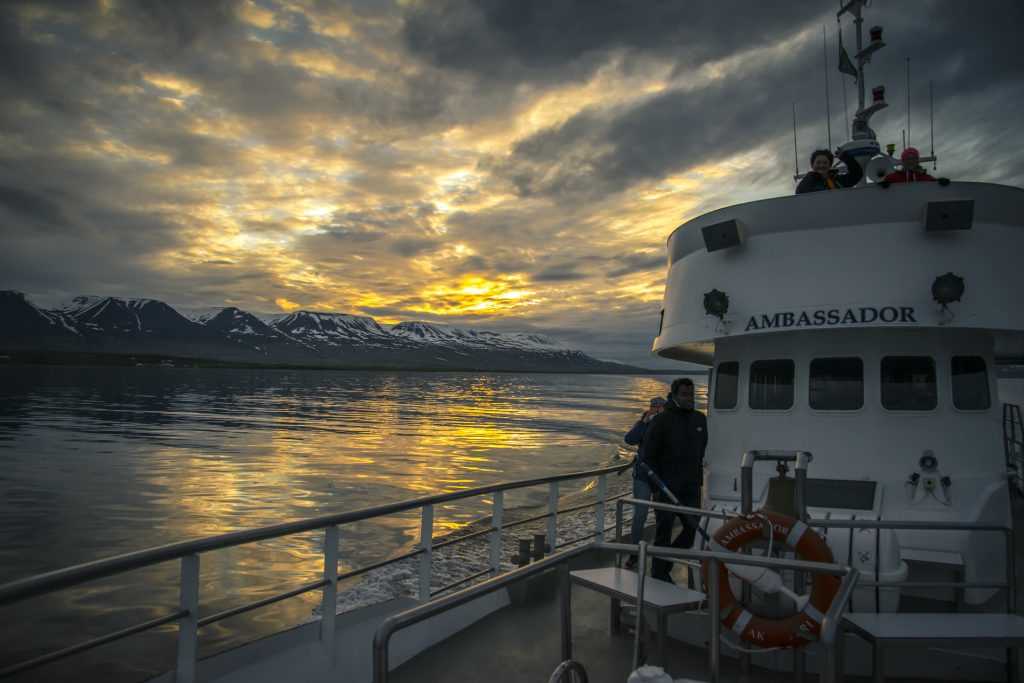 Sailing with the Ambassador Boats
As the name Ambassador refers to its function of connecting whales and humans, it has great viewing facilities to do just that. Custom built for whale watching, the Ambassadors fast, stable and safe boats are led by professional guides that help to enrich their guests knowledge and understanding of the fjord's ecosystem, geology, history and folklore. Tours take roughly three hours, and being protected from winds and weather by the mountains, ensures that it's calmer than the open sea. Depending on the season there are number of departures per day.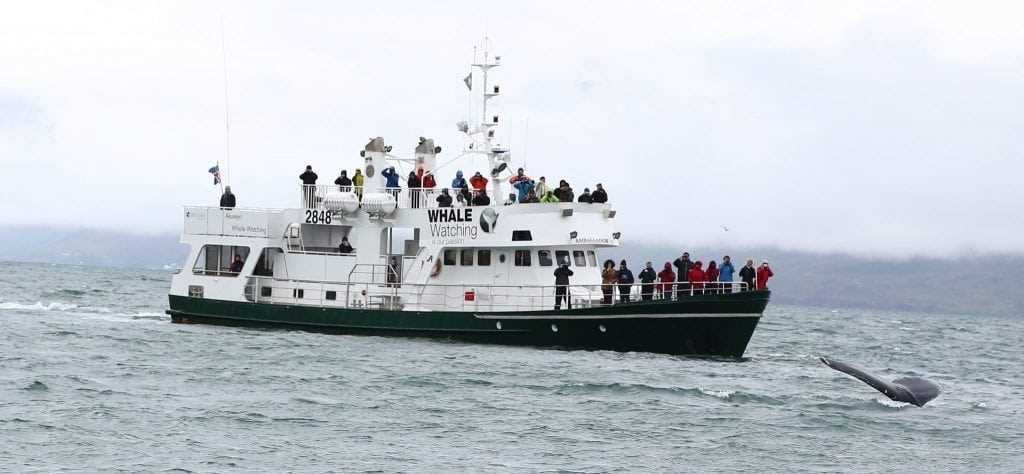 Tour Fact Sheet and Reviews
– Different whale watching platforms.
– 360° panorama from top deck.
– Commentary through on board sound- system.
– Heated indoor cabin with toilet facilities.
– Comfortable cushioned seats, tables and ample space.
– Light snacks, sandwiches, coffee, beer and soft drinks available on board.
While Ambassador tours seem like the perfect day-tours, the reviews on their website are a confirmation of that. In general, the customers feelings are like this; "It was very impressive. I really did not expect to see that many whales! I recommend this tour to everybody." – NNH/ASF