Best in Travel 2016
Lonely Planet announces West Iceland to be in the'top ten regions' for 2016
West Iceland is delighted to announce that it has been listed in Lonely Planet's 'top ten regions' for 2016. West Iceland has been included in this list due to it having the perfect combination of stunning landscapes, unique regional culture and friendly locals. It is also easily accessible for visitors due to its proximity to Reykjavik and a robust year round road network.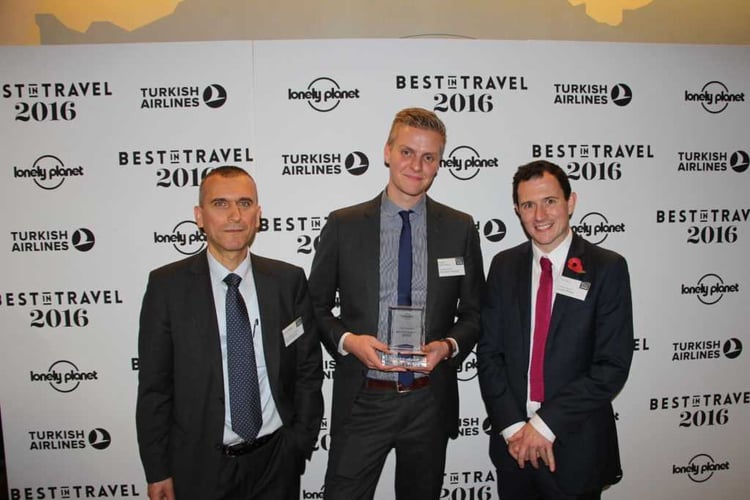 In recent years, West Iceland has become more accessible to tourism due to improvements in the infrastructure and services. This has resulted in an encouraging growth in winter tourism.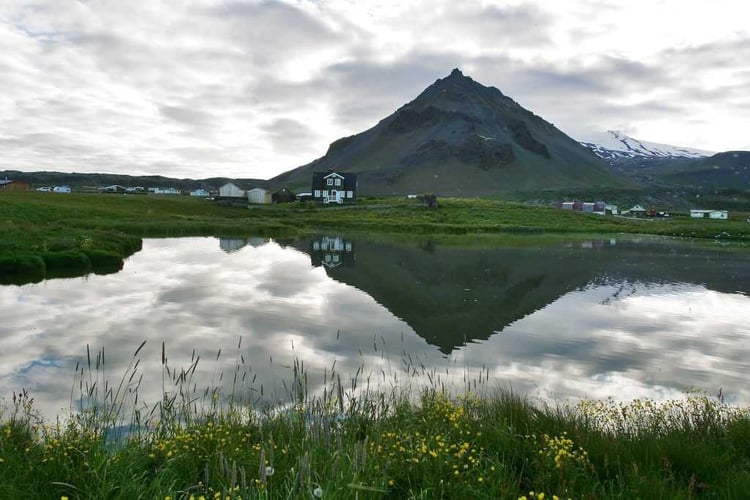 West Iceland's strength lies in its natural wonders. Highlights include the Snæfellsjökull National Park, which has black sand beaches and diverse rock formations; the Vatnshellir lava cave; the most powerful hot spring in Europe and beautiful waterfalls, such as the highest waterfall in Iceland, Glymur. Perhaps one of the most spectacular natural wonders is the Langjökull glacier, which can now be seen from underneath in a manmade ice cave. On boat trips, in the wide bay of Breiðafjörður, visitors are able to see whales and stunning rural islands.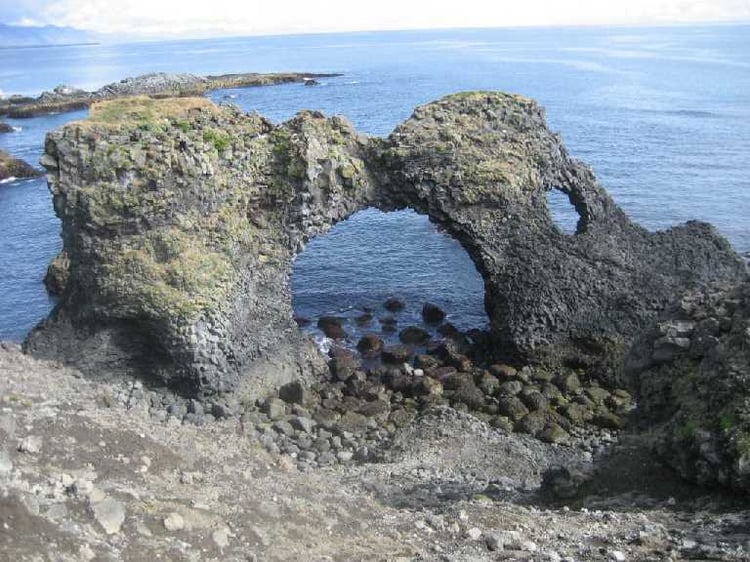 West Iceland also has a rich and unique history. Jules Verne's novel, Journey to the Centre of the Earth, is based in this part of Iceland and Snorri Sturluson, a 13th century writer and politician, lived and governed from the village of Reykholt.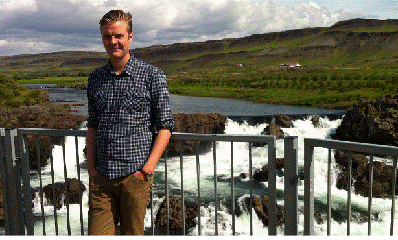 The locals in West Iceland are also a key aspect of the visitor experience. They are known for their friendly nature due to their personalised services for visitors. These services can be found at www.visitthelocals.is
West Iceland may be just a short two-hour drive from the capital of Iceland (natty little Reykjavík), but it's remained largely off tourists' radars. This vast and varied region captures all the best of Iceland's off-the-charts wildlife and nature: cloud-shrouded glaciers, rugged lava fields crisscrossed by gigantic lava tubes, gushing waterfalls, and lush green fields perfect for horse riding. Its 90 km-long Snæfellsnes Peninsula and Snæfellsjökull National Park are crowned by the glistening ice cap Snæfellsjökull, immortalised in Jules Vernes' Journey to the Centre of the Earth. Plus whales, seals, puffins and dozens of other seabirds cavort off the coast.
While Iceland has been seeing tourism growth figures in the double digits (24% in 2014 alone!) and it's become a hot, hot destination (no pun intended), the infrastructure is only now starting to catch up with the demand, with new guesthouses and cafes popping up. In 2016 we can expect the west to finally get the international fanfare it deserves since Into the Glacier, its new man-made ice cave in the Langjökull glacier, is now open to the public and drawing visitors to the blossoming region – get there before the hordes!
Life-changing experiences
West Iceland throws down the gauntlet when choosing your own adventure. What would you rather do: explore the new ice cave at Langjökull, climb the glacier that inspired Jules Vernes at Snæfellsjökull National Park, scope out puffin colonies or watch breaching whales off the Snæfellsnes Peninsula? Or perhaps you'd prefer to head inland to Hallmundarhraun, an enormous lava field, to explore the country's largest lava tube at Víðgelmir? The choice is yours.
Current craze
West Iceland's popping up on screens from Hollywood to HBO. Look for Ben Stiller skateboarding past West Iceland's Kirkjufell (Iceland's most photographed mountain) in The Secret Life of Walter Mitty. Or spot local fauna (particularly an Icelandic goat from this area who gets eaten by a dragon) in TV series Games of Thrones.
Trending topics
As West Iceland's tourism takes off, the question of the day is how to expand the tourist infrastructure while preserving the region's pristine beauty. Establishments like farm-guesthouse-artist residency Fljótstunga try to guide visitors to nearby lava tubes while following ecologically and culturally sensitive practices.
Most bizarre sight
The farmstead at Bjarnarhöfn is the leading producer of hákarl (fermented shark meat), a traditional (and pungent) Icelandic dish. Greenland shark, which is used to make it, is poisonous if eaten fresh, so fermentation neutralises the toxin. Bjarnarhöfn's wee museum has exhibits on the history of this culinary curiosity. A word of warning, take pity on the Greenland shark: it is classified as Near Threatened on the IUCN Red List.
Defining difference
West Iceland stands apart for its rich cultural heritage. It has the densest concentration in Iceland of remaining Viking sites. Borgarnes' must-see Settlement Centre offers fascinating insights into the history of Icelandic settlement and the saga era, and recounts the amazing (no hyperbole) adventures of Egil Skallagrímsson (the man behind Egil's Saga) and his family, with cairns throughout the area marking the original sites of the action. Inland, Reykholt was home to one of the most important medieval chieftains and scholars, Snorri Sturluson (also killed there), who wrote much of the saga-era history. The Dalir area, a scenic corridor of rolling fields and craggy river-carved buttes, was the setting for the Laxdæla Saga, one of the most popular of the Icelandic sagas, while the farm Eiríksstaðir is said to have been home to Erik the Red, father of Leifur Eiriksson, the first European to visit America.
By Alexis Averbuck
Read more: https://www.lonelyplanet.com/best-in-travel/regions/2?detail=1#ixzz3xbxHdVvH