Kjarvalsstaðir 2.10.2021 – 16.01.2022
The retrospective exhibition, opus – oups, of works by Guðný Rósa Ingimarsdóttir has opened in Kjarvalsstaðir. The exhibition covers Guðný's career over the last 25 years. This is the fifth exhibition in a row organized by the Reykjavík Art Museum in Kjarvalsstaðir, where an artist's career is examined. Particular attention is paid to artists who have expressed themselves in an interesting way and can be assumed to be in the middle of their artistic careers. A book has also been published reviewing Guðný Rósa's career.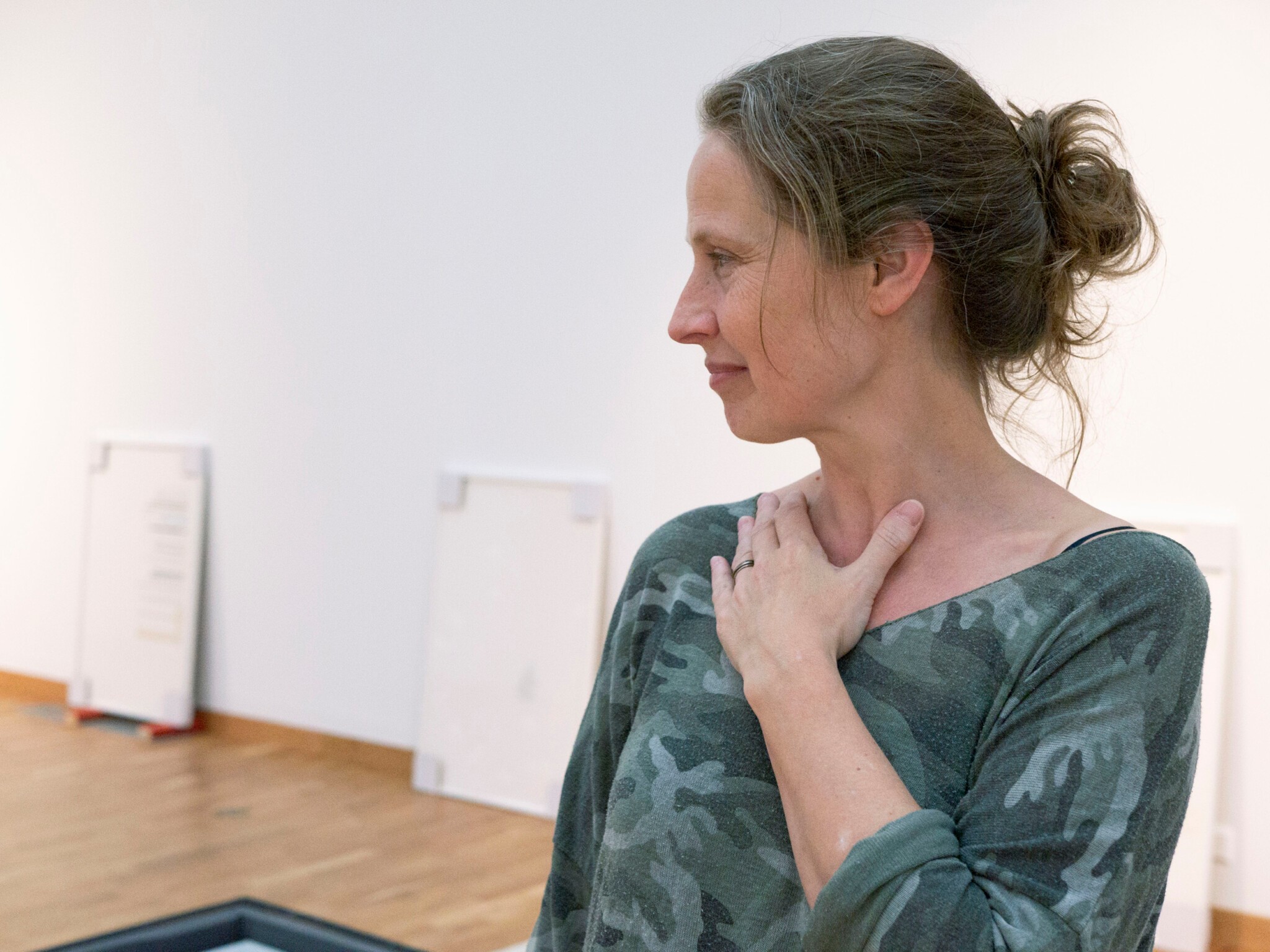 The title of the exhibition, opus – oups, is descriptive of Guðný Rósa's artistic creation, her environment and her eternal amazement at the beauty and the art that can be found in everyday objects. The exhibition's title is in Latin and French. opus means 'work' in Latin, but 'oups' simply means 'oops' in French. Guðný Rósa lives and works in French-speaking Belgium. The title carries the hesitation and wonder that arises when small and even insignificant everyday objects become works of art.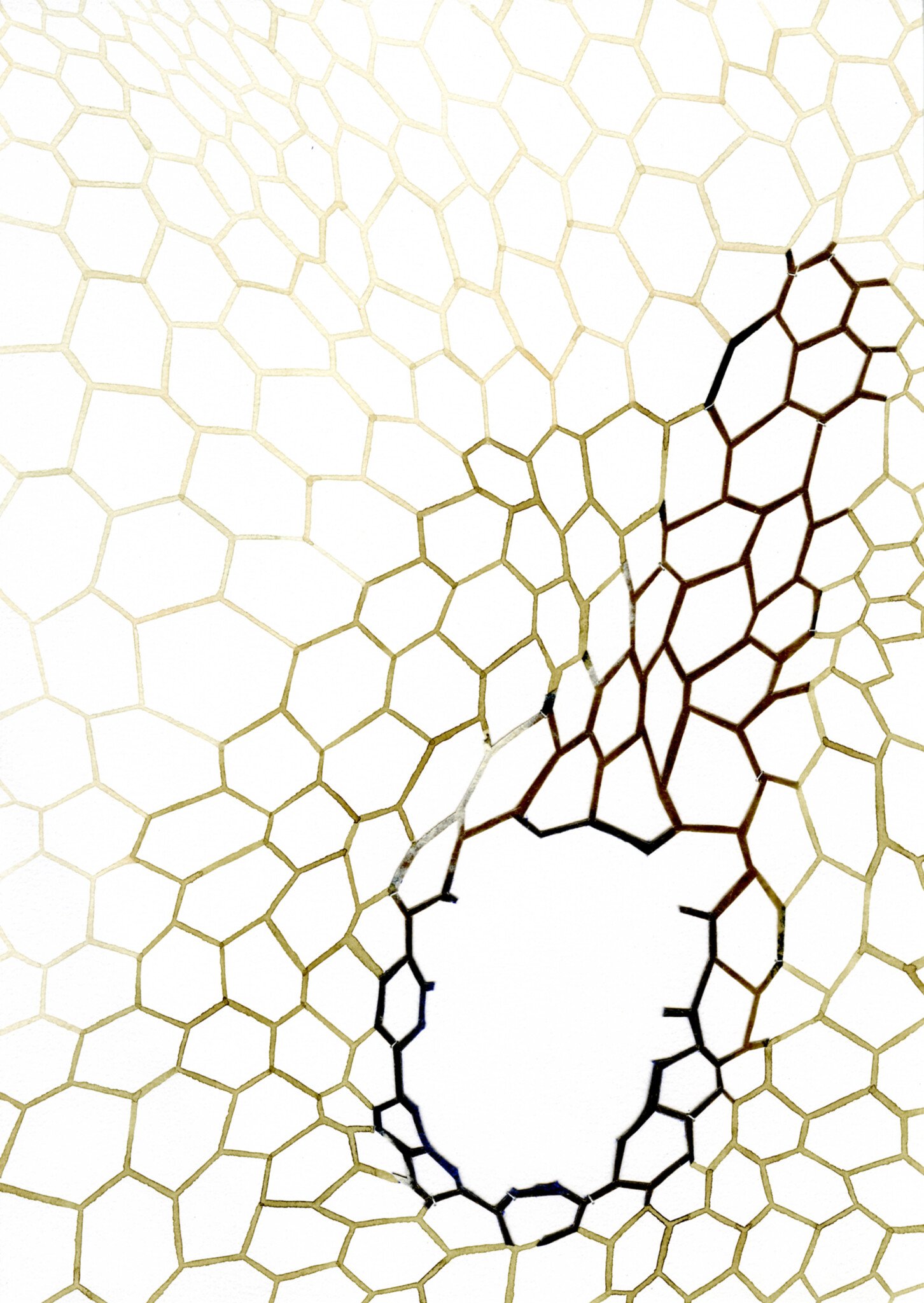 "I go into a semi-trance when I work on exhibitions, and a bit like I work in my studio, which is very emotional", says Guðný. "The whole process and the exhibition itself are a touching experience. I regularly tried to plan it out, but it did not work, and I simply had to follow. The works partly seemed to choose themselves, and there were many that I was sure would be in the exhibition but then did not find their place, they did not fit." The pieces are low-key but tell a powerful story. Many of the works are also interconnected, and she often uses material from one artwork in another, even years later.
During her career, Guðný Rósa has used various media such as sound and sculpture, but paper artworks have been prominent. Her paper artworks require a lot of precision work. They are often cut out, drawn with a fine pencil, sewn with thread or even two different materials sewn together. Not only does she use plain printing paper for her work, but she also uses tracing paper, architectural paper, and wallpaper.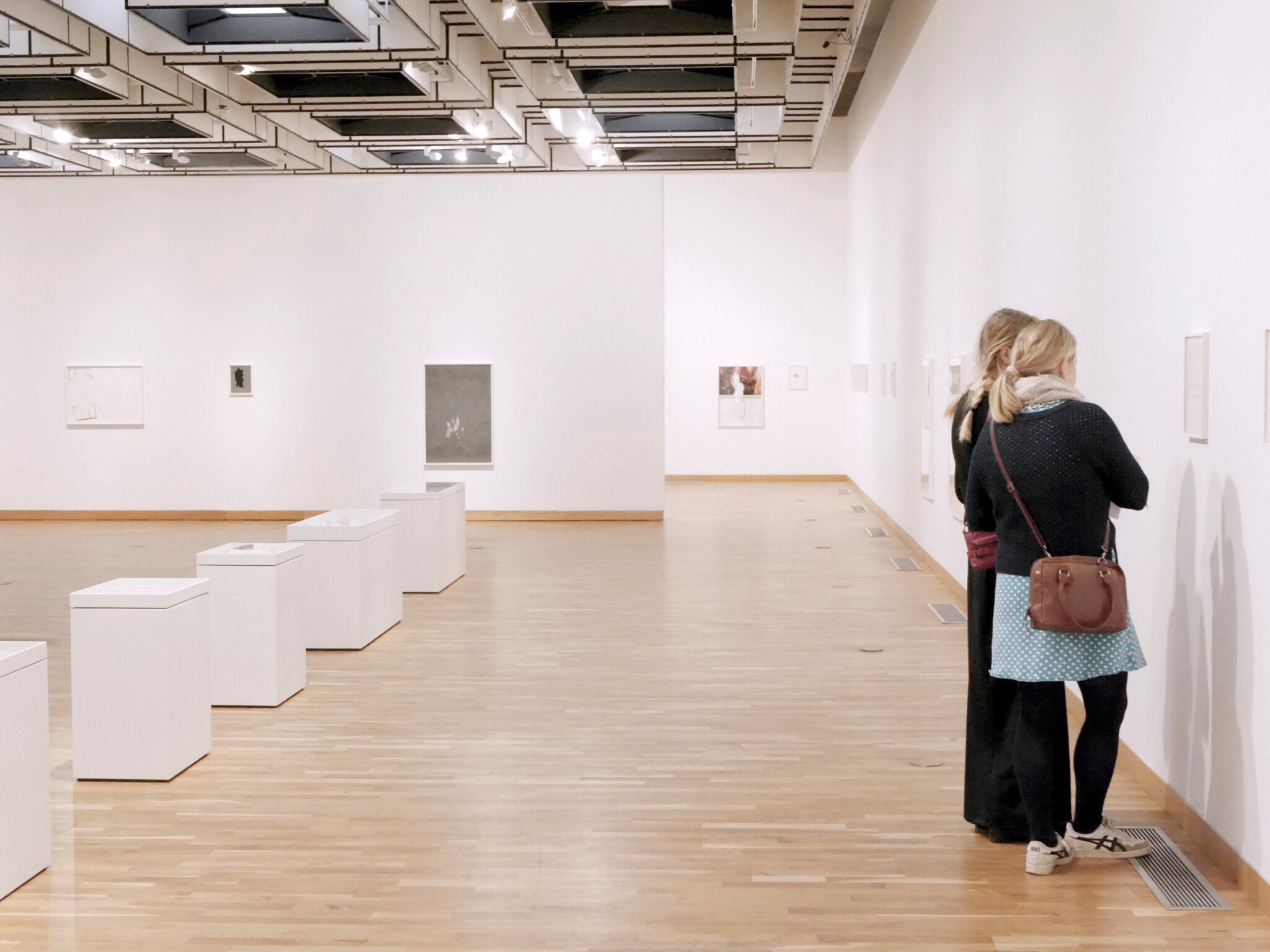 Guðný Rósa was born in Reykjavík in 1969. She studied at the Icelandic School of Arts and Crafts. She went to graduate school at L'Ensav La Cambre in Brussels and HISK in Antwerp, Belgium. Today, she lives and works in Belgium.
She has held numerous solo exhibitions in Iceland and throughout Europe. Her work can also be found in public museums in France, Belgium, Slovenia, and Iceland.
The exhibition opus – oups is at Kjarvalsstaðir and is open until 16 January 2022.
-HDB