Hacking Solutions
Fisheries Iceland's 'Hnakkaþon' enables students to address challenges in the fish industry.
Fisheries Iceland was established in 2014 to increase value creation from Iceland's fishing resources. Iceland's fishing industry is a competitive, exciting industry with high demand for professionals from diverse backgrounds, education and experience. Some of the island's best and brightest work at the organization.
Fisheries Iceland safeguards the interests of its members and functions as Iceland's association of companies involved in the fishing industry. Fisheries Iceland aims to get young people excited about the country's dynamic fishing sector.  The aptly named Hnakkaþon aims to do just that.


Hackathon, Icelandic style
In order to get young people excited about Iceland's fisheries, the organization teamed up with Reykjavik University to sponsor the 'Hnakkaþon', a play on the term 'hackathon'. Students wer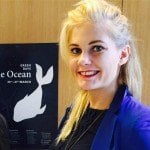 e challenged to find ways in which the Þorbjörn hf fishing company could excel in terms of sustainability and environmental management. They were directed to conduct an analysis of the company's operations aimed at reducing waste and emissions and to develop suggestions for improvement that will also enhance Þorbjörn's efficiency and competitive advantage.
"Icelandic fisheries can be technical and complicated, but it is an exciting business," stated Karen Kjartansdóttir, Information Officer at Fisheries Iceland. "The Hnakkaþon allows students to consider the entire value chain of the fish industry and how businesses can be more efficient."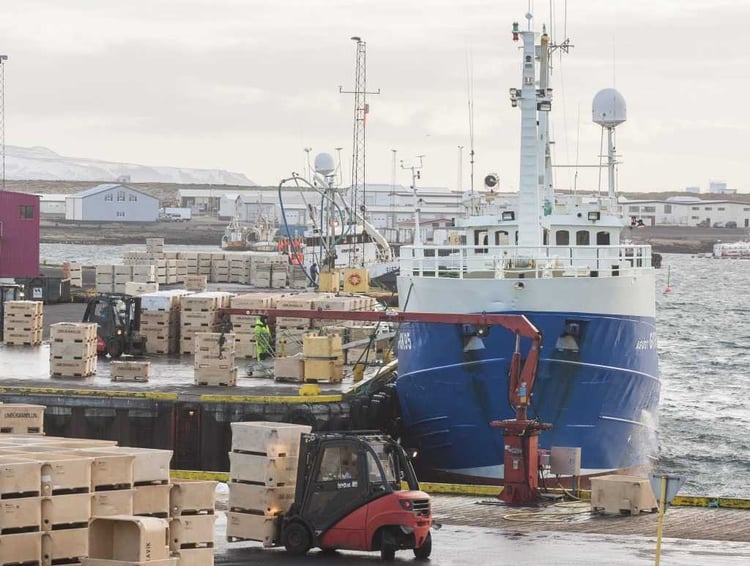 Winning Team
Teams were split into groups of five. The students had different educational backgrounds ranging from business to environmental studies to law and engineering. "They had two days to think about the relevant problems and to come up with solutions," said Karen. The judges were Ari Kristinn Jónsson, president of the university, Björgólfur Jóhannsson, CEO of Icelandair, Gylfi Sigfússon, CEO of Eimskip, Sólveig Arna Jóhannesdóttir, Sales Manager for HB Grandi, Arni Finnsson, chairman of the Iceland Nature Conservation Association, Heiðar Hrafn Eiriksson, director of Þorbjörn, Ketill Berg Magnússon, director of the Icelandic Center for Corporate Social Responsibility and Karen Kjartansdóttir, for Fisheries Iceland.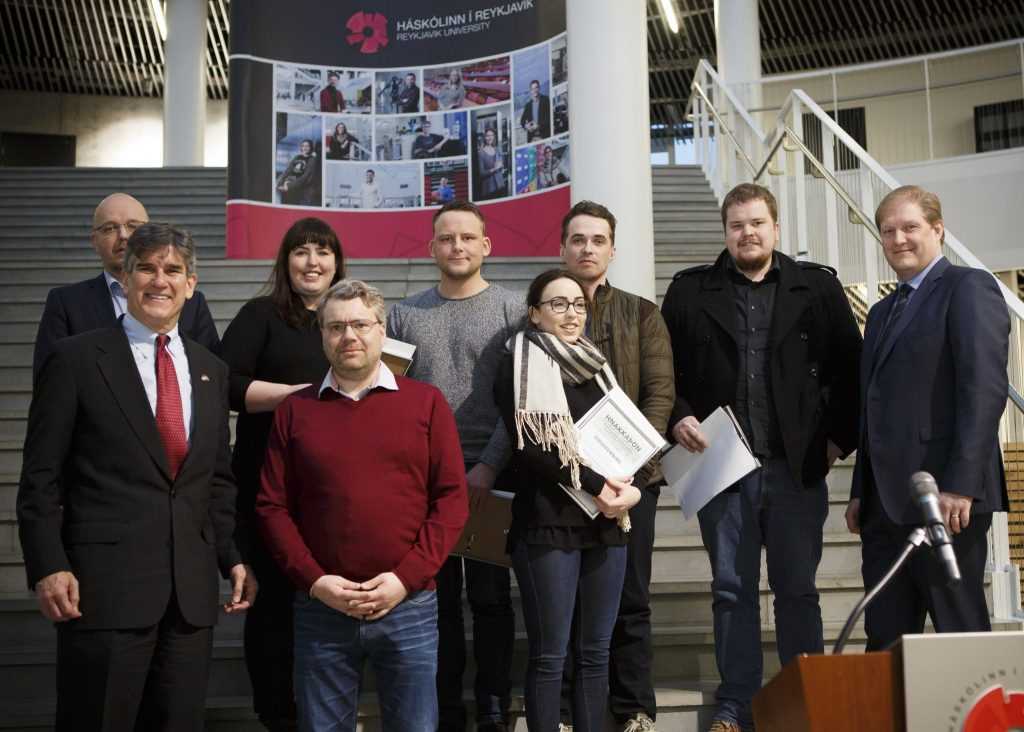 The winners were Guðjón Smári Guðmundsson, Ingi Svavarsson, Hjálmar Óskarsson, Margrét Lilja Hjaltadóttir and Hrönn Vilhjálmsdóttir. "The prize was a flight to Boston for the World Seafood Congress and US embassy staff members will introduce the winners to influential people in the industry," said Karen. "The US embassy is really interested in the Hnakkaþon and it is so nice to work with them."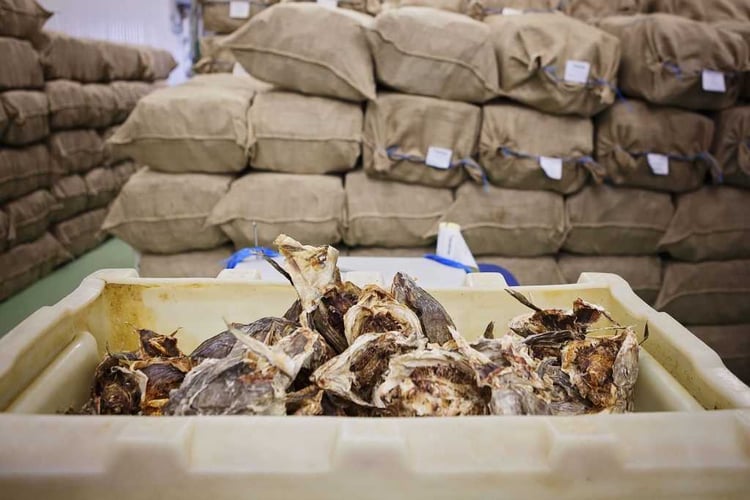 Working in Icelandic fisheries is a complex profession requiring great expertise and professional staff. Among the subjects involved are fishing, food processing, marketing, innovation, technological development, transport, research, the environment and much more. The objective of Hnakkaþon is presenting students with countless opportunities for innovation and diverse jobs that Icelandic fishing offers and trigger new ideas from Reykjavik University students. "The students approached their task with flying colors and the suggestions made were both diverse and very useful," said Ari Kristinn Jónsson, the president of Reykjavik University. "It was a tall order for the jury, but in the end, the result was nevertheless unanimous. "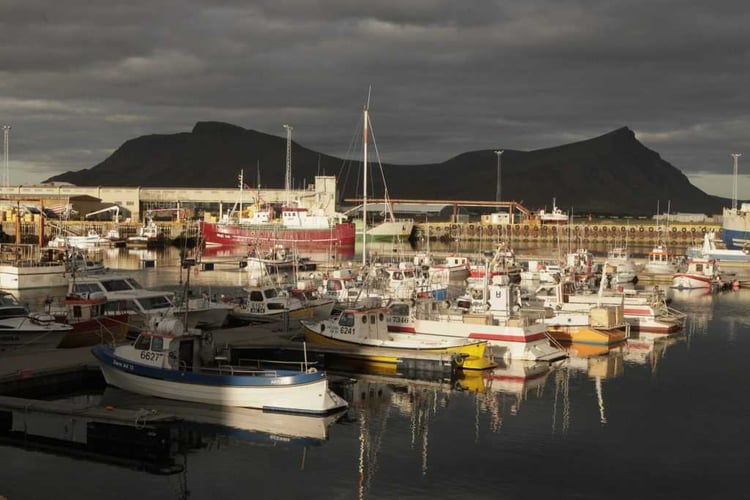 Fisheries Iceland-Diverse Work
Fisheries Iceland merged two former associations in the fishing industry of Iceland, The Federation of Icelandic Fishing Vessel Owners and the Federation of Icelandic Fish Processing Plants. The organization has 19 board members and 12 full-time employees dedicated to Iceland's fishing interests. In addition to providing information and representing the industry, Fisheries Iceland also provides an Iceland Responsible Fisheries logo that indicates Icelandic origin of fish catches in Icelandic waters and responsible fisheries management. The logo provides opportunities for stakeholders in the value chain of Icelandic seafood to highlight Icelandic origin.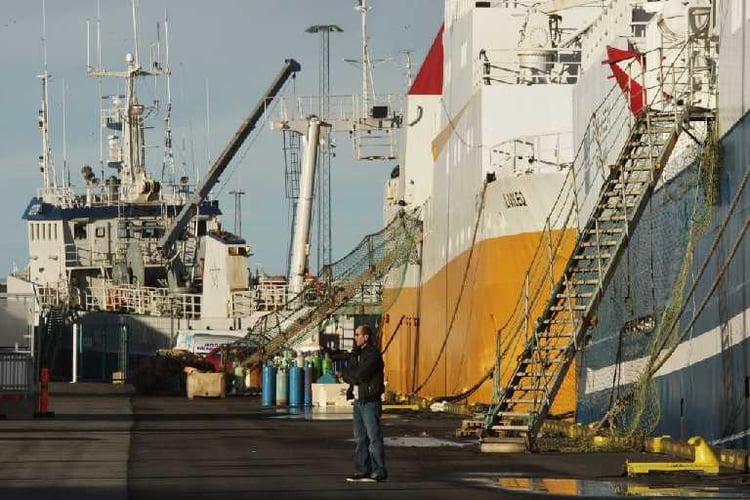 "The fishing industry is complicated with a lot of moving parts," said Karen, "But, we take great pride in the industry and we want to educate others about what we are doing. The Hnakkaþon is a great way to get young people in Iceland interested and to inform others."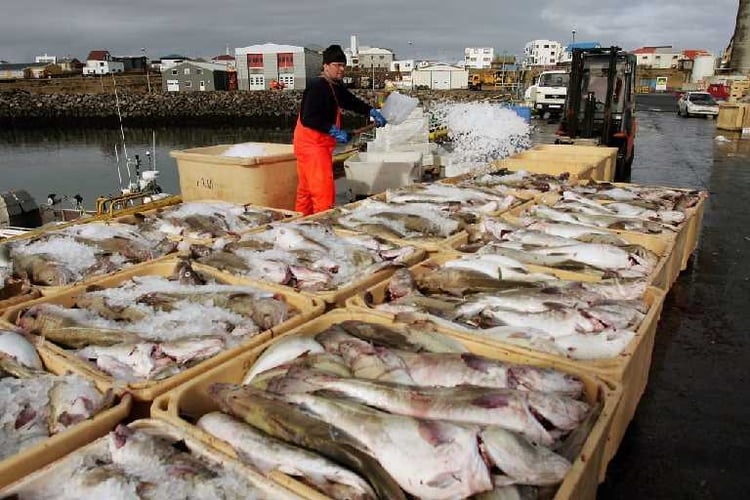 Fisheries Iceland
Borgartún 35, 105 Reykjavík
(354) 591-0300
[email protected]
www.sfs.is
JG