Kjalarnes & Kollafjörður
Under the roots of Esja, there is a scale-cut promontory, Kjalarnes, with about 1,400 inhabitants. This beautiful promontory, north of Kollafjörður and south of Hvalfjörður, belongs to the capital, Reykjavík. Although Mosfellsbær with its dense population lies in between. In Kjalarnes, in the settlement of Ingólfur Arnarson, the first settler, the first regional parliament in Iceland, Kjalarnesþing, was founded, the precursor to Alþingi in Þingvellir. The assembly was then moved to Elliðavatn, but was still called Kjalarnesþing. From Kjalarnes there is an extremely beautiful view, south to the capital at Seltjarnarnes, and all the way to Reykjanes over the Kollafjörður in Faxaflói. The village in Kjarnes is called Grundarhverfi, it's about a 25-minute drive from there to the center of Reykjavík.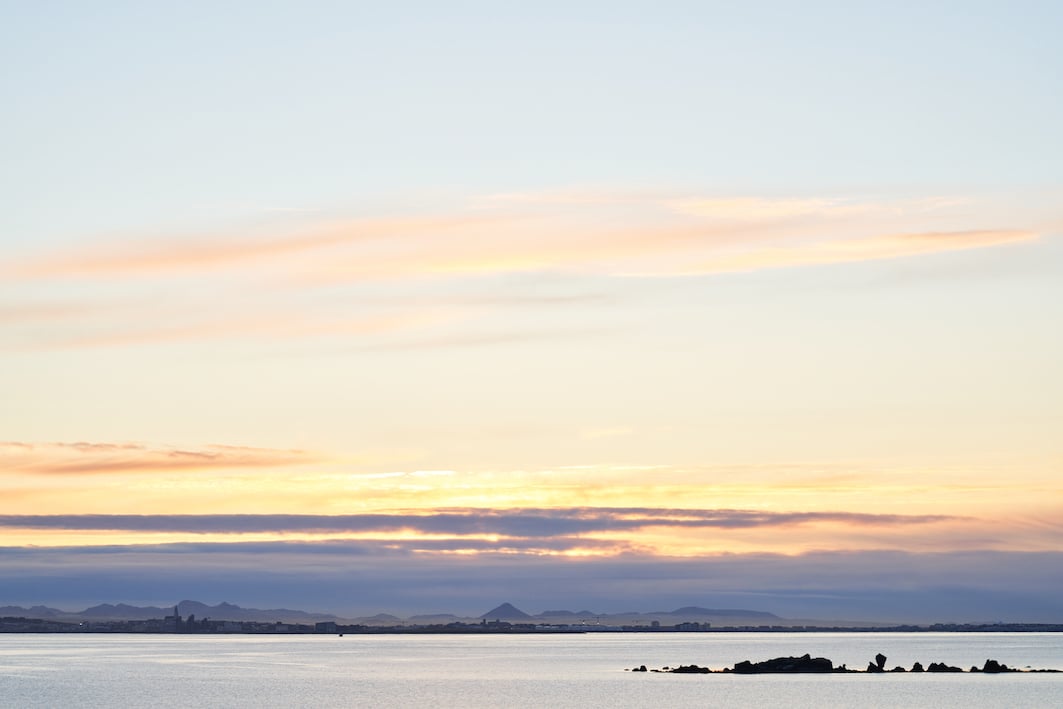 Looking over to Reykjavík, Hallgrímskirkja can be spotted on the left, the mountain Keilir on Reykjanes in the middle of the picture. In front of the mountain, the contours of Landakot Hospital and Landakot Church can be seen.
Photographs & text: Páll Stefánsson
Reykjavík 14/12/2022 : A7R III, A7C : FE 2.8/100mm GM, FE 1.4/24mm GM