Árbær Open Air Museum
Sunday 29 July 2018 13:00-16:00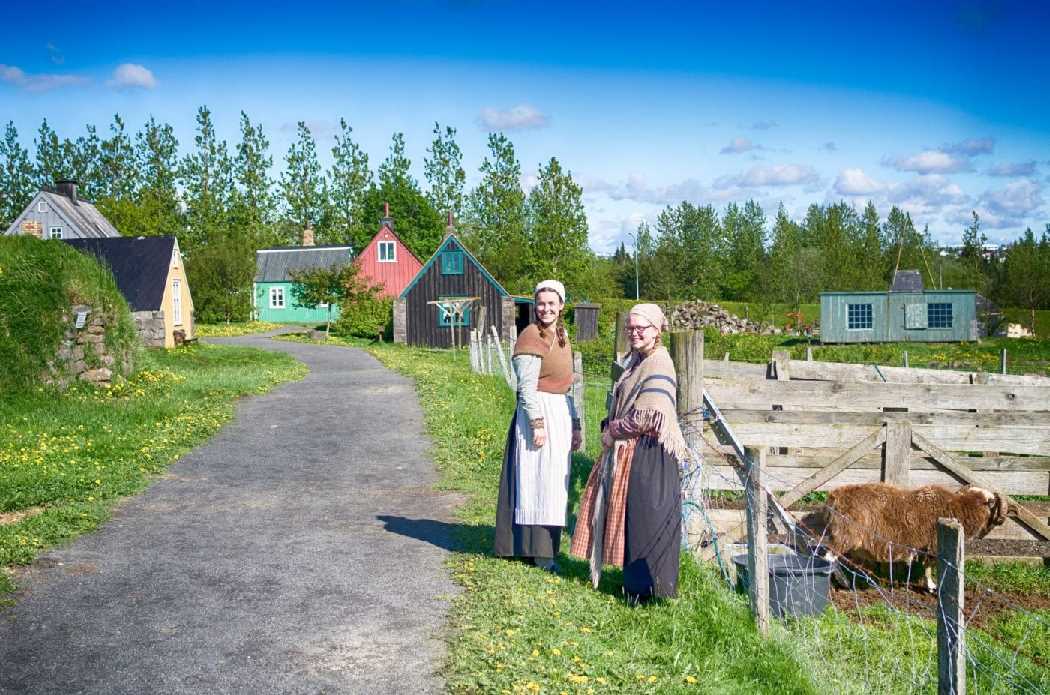 Life in the village
Sunday July 29th guests are invited to a journey back in time as they watch the people in the village in their period costumes doing traditional chores in and outside of the houses. Be sure to have a look in the printer's house and in the house Hábær where the mistress will be cooking some tasty Icelandic 'lummur' pancakes for passing guests. Ever wish you could see into the future? In a house called Nýlenda sits a fortune-teller who can tell what good fortunes lie ahead. And up in the loft at the original Árbær farm yarn is spun in the traditional way.
The event program is from 13:00-17:00 but the museum is open from 10:00-17:00.
Free admission for children, elderly and disabled people.
Árbær Open Air Museum is part of Reykjavík City Museum: One museum in five unique places.