Take Time to Discover Vestmannaeyjar
One of Iceland's Best-Kept Secrets
Seen from the mainland, the jagged peaks of Vestmannaeyjar (also known as the Westman Islands) rise dramatically out of the sea with a 'come hither' look that is hard to evade. The largest and only inhabited island in this archipelago of 15 islands is Heimaey, only a hop, skip and a jump (8 kilometres) from Iceland's south coast and easily accessible by ferry or by air.
The mountainous archipelago, full of mystery and intrigue, is replete with tales of puffins, 17th century pirates and a still warm volcano that changed the course of the island's history in 1973. In spite of Vestmannaeyjar's tiny size, you will find everything you need for your stay, including fabulous restaurants, cosy hotels, B&Bs, adventure tours, museums and thousands of seabirds and puffins to keep you company.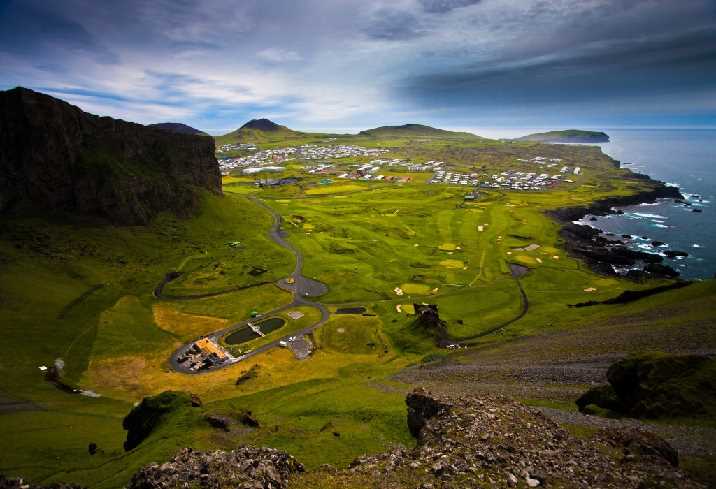 Getting the Bird's Eye View
The quickest and most exciting way to get to Vestmannaeyjar is with Eagle Air, a small family-run airline offering scheduled flights to and from the island seven days a week. Departing twice daily from Reykjavik, the 25-minute flight gives you an unforgettable bird's eye view of the island and the archipelago, as well as fantastic views over the entire south coast of Iceland. Eagle Air also offers chartered flights and can arrange day tours and air tours to the island as well as to other parts of Iceland.  
Book a flight
at www.eagleair.is or call +354 462 4200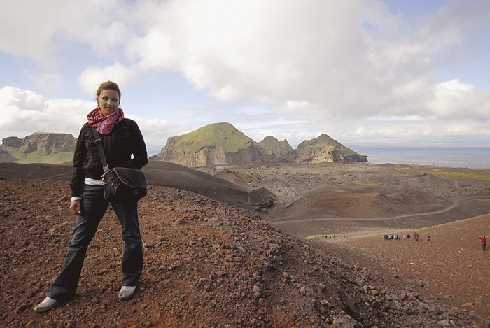 Truly Memorable Dining
For an evening of fine dining in a relaxed atmosphere, Einsi Kaldi, situated within Hotel Vestmannaeyjar, is fast becoming one of Iceland's top restaurants. Run by the ambitious chef Einar Björn Árnason, who takes full advantage of the restaurant's proximity to local fishing grounds, the menu includes many fresh seafood dishes including a gorgeous lobster feast as well as other exotic island specialties such as smoked puffin, gannet and a popular seafood starter, aptly named 'The Ocean and the Shore'. A variety of cocktails, fine wines and champagne are available to accompany your meal, making dining at Einsi Kaldi a truly memorable experience.
For more information visit www.einsikaldi.is or call +354 481 1415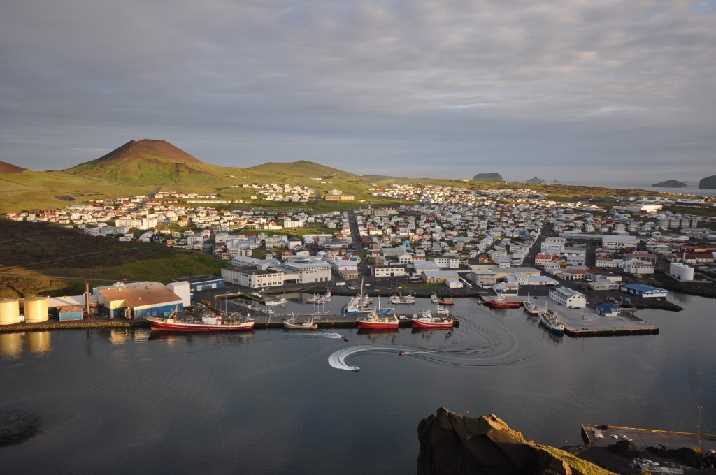 Discover the Westman Islands with Eyja Tours
For a personal and private approach to sightseeing, Eyja Tours offer organised and privately guided tours around the Westman Islands. This friendly, family-run business strives to deliver noteworthy and personalised tours, including a brand new ribsafari tour to Elliðaey – the third largest island in the archipelago. The popular 'Puffin and Volcano Tour' includes a cliff swinging demonstration, for which Westman Islanders are world renowned, a visit to a large puffin colony and a drive right into the centre of the 1973 eruption.
For more details visit www.eyjatours.is or call +354 852 6939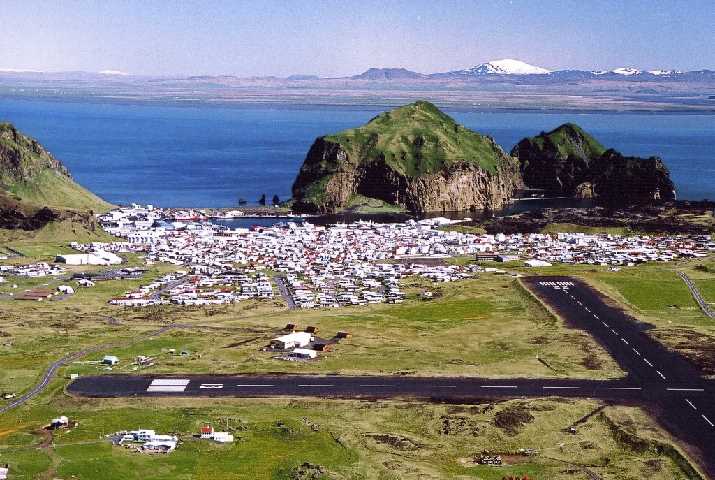 Cozy and Convenient Hotel Eyjar
The recently renovated Hotel Eyjar is located within walking distance to the picturesque harbour of Vestmannaeyjar. There are comfortable standard rooms as well as spacious self-catering studio apartments for those who prefer to do their own cooking – perfect for families with small children. Prices include a full Icelandic breakfast that is very popular with guests. Hotel Eyjar's downtown premises, situated above the Eymundsson bookshop and coffee house, are a great place to base out of during your stay in Vestmannaeyjar.
Book your stay at www.hoteleyjar.is or call +354 481 3636
Native Westman Islanders can be said to be among the most friendly of the Icelandic population and during your visit you will undoubtedly strike up a conversation with townsfolk who are happy to share
with you their wealth of information about life on the island.
You haven't really seen Iceland until you have visited Vestmannaeyjar!
Photos complimentary of the Westman Islands Marketing
Office, www.visitwestmanislands.com