Útivíst – The Outdoor Touring Association of Iceland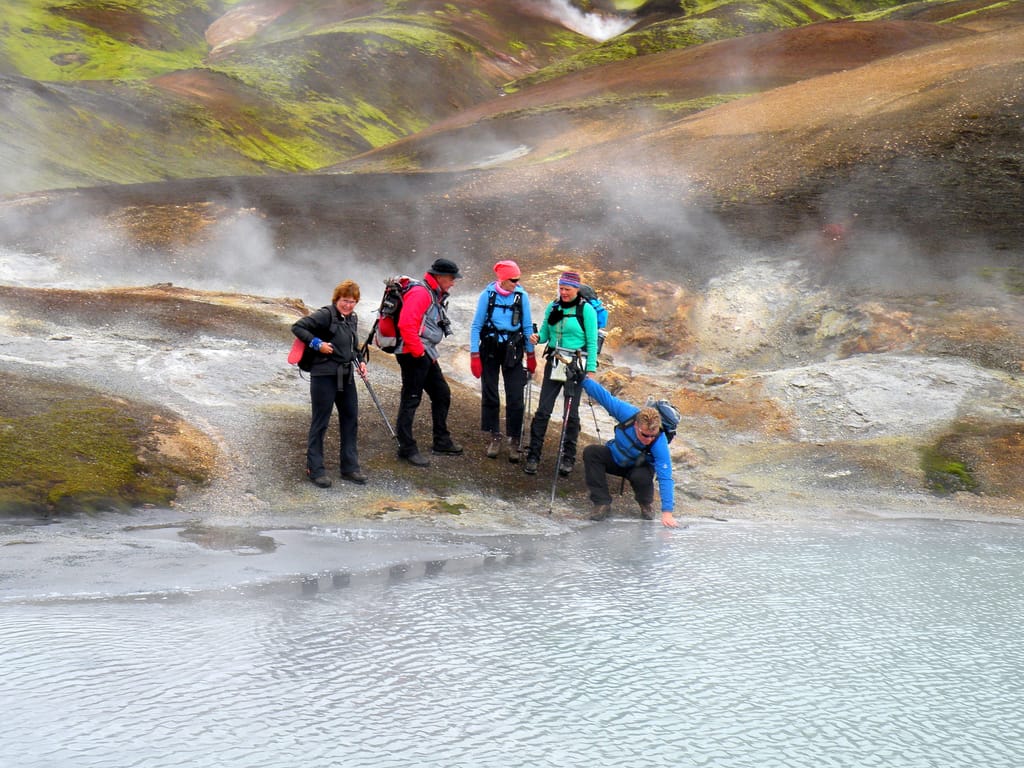 There's something for everyone!
The Útivíst Touring Association began life in 1975 as a hiking club at a time when interest in the outdoors was just beginning to gather momentum in Iceland. Membership in the club rose from a few hundred in its first decade to around 1,400 at present and is still growing, drawing members from all over the world. But you don't have to become a member to join in on the many varied hiking tours, bicycle tours and even the new self-drive jeep tours that Útivíst now offers around Iceland.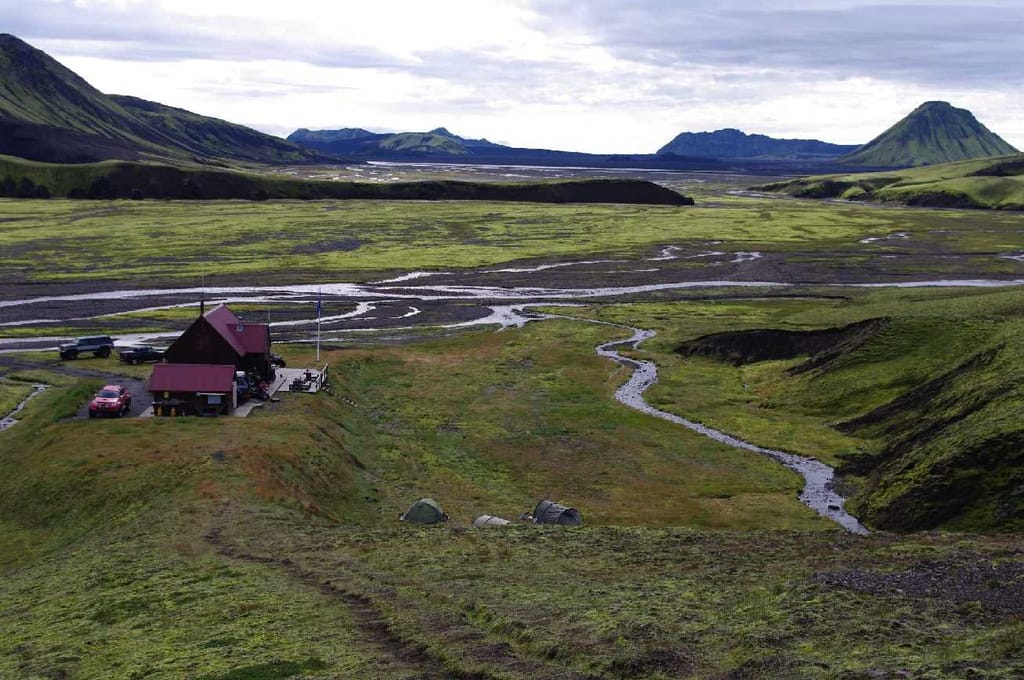 Breaking New Ground
While the heady days of South Iceland´s recent volcanic activity may be behind us, the memory of those tumultuous weeks is as much etched in our minds as it is in the landscape itself. The area around Eyafjallajökull and Fimmvörduháls is called Thórsmörk, (Thor's Woods) and is one of the most beautiful areas of South Iceland. Located just 50 km. from the town of Hvolsvöllur, the area is popular with Icelanders and tourists alike but is reachable only by specially-equipped 4×4's or by tour buses with experienced drivers.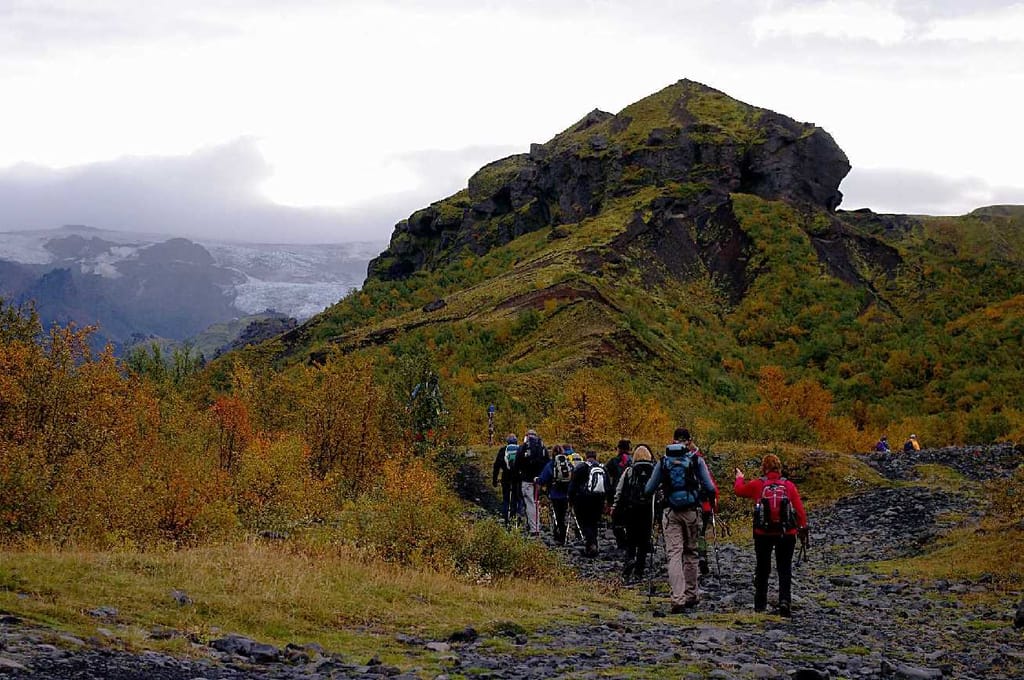 A 24 km. hike from Skógar to Thórsmörk
Útivíst offers guided excursions to Thórsmörk every weekend in summer, from late June to late August. One of the more popular weekend tours takes place every year around Jónsmessa or St. John's Eve, (June 24th). The 3-day midsummer trek over the 1,100 m. high Fimmvörduháls hiking trail starts out at Skógar, taking you past the Fimmvörduháls eruption site where you will witness first-hand fresh lava, new craters, sulphur deposits and the earth still warm. The tour culminates at Básar in Thórsmörk with music and singing around a bonfire after an enjoyable summer evening meal. This hike is not for beginners! Being in shape and possessing some hiking experience is required.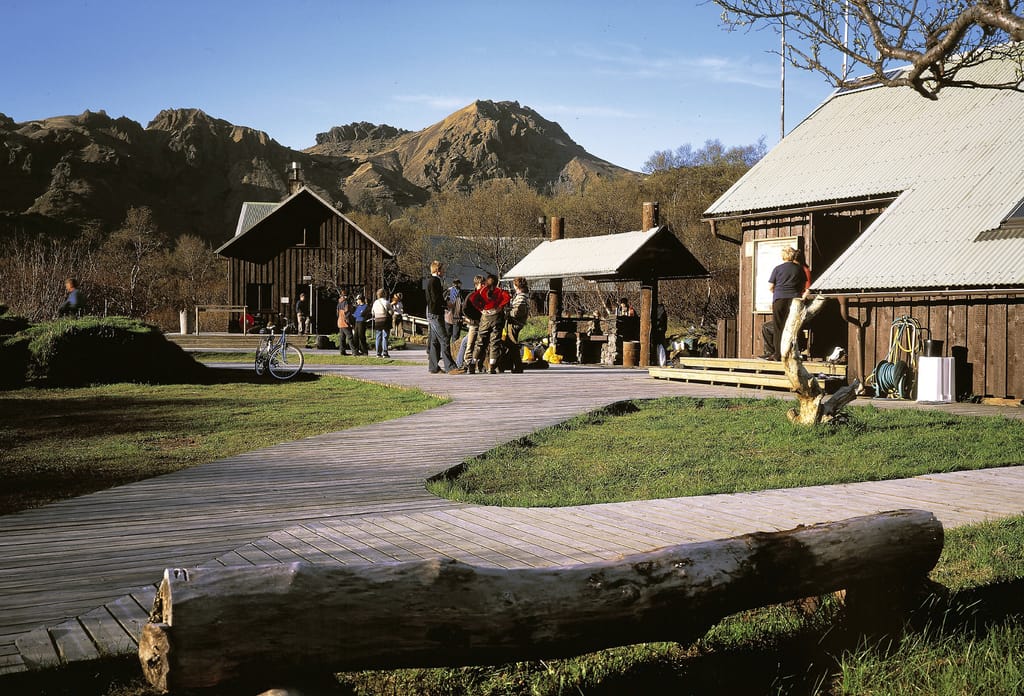 The heart of Útivíst beats at Básar
Some of the most enchanting scenery in Thórsmörk is found at Básar, and it is here that Útivíst volunteers built their first hut. Over the years improvements have been made and now there is a well-equipped lodge for up to 80 guests, several more huts and a popular camp ground. From Básar, Útivíst also organises a 6-7 hour round-trip hike up to the Fimmvörduháls crater where you can get a good look at how this most recent volcano has forever changed and re-shaped the landscape.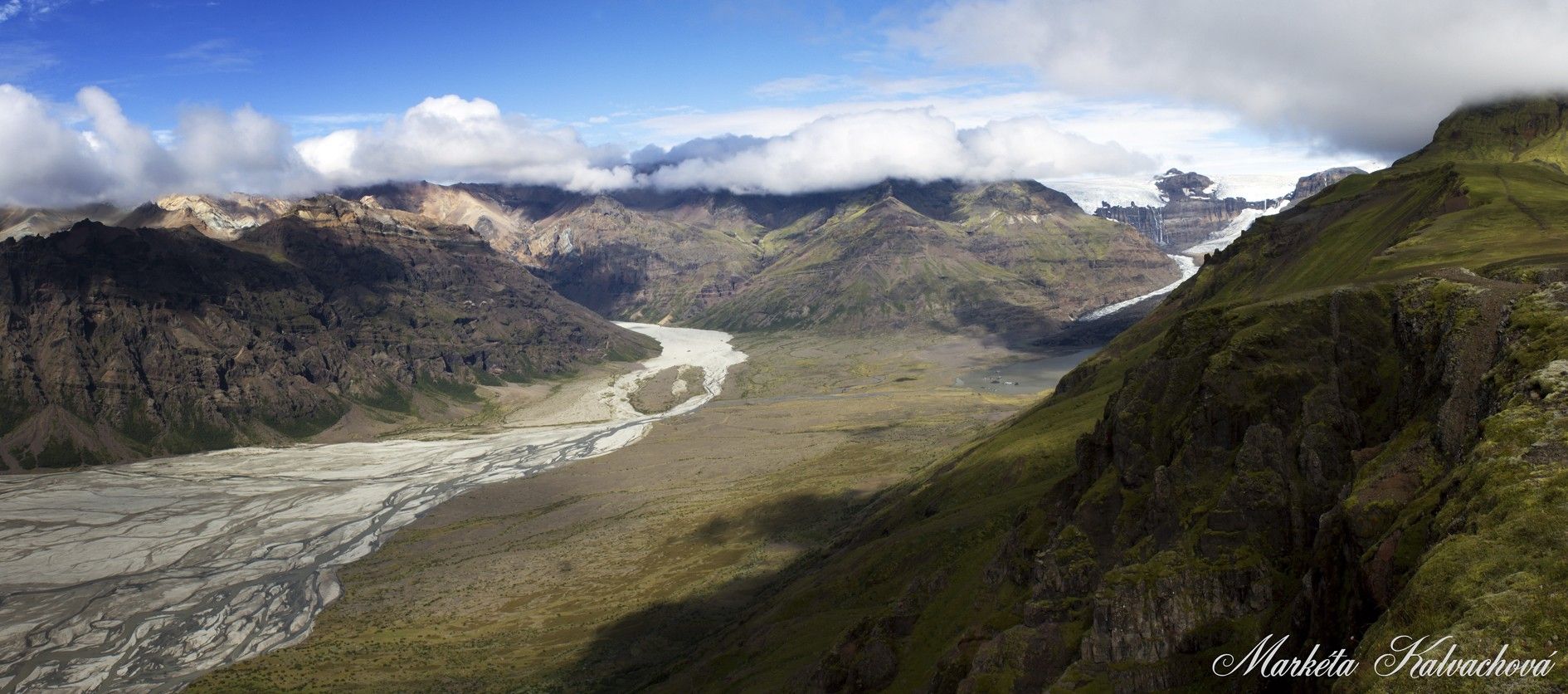 Útivíst welcomes volunteers to assist in the marking of trails, building mountain huts and in nature conservation. For more information please go to their website: https://www.utivist.is
Útivist
Laugavegi 178 105 Reykjavík
Phone: 562 1000
[email protected]   www.utivist.is