Whale Watching Reykjanes
Making the Most of Your Holiday in Iceland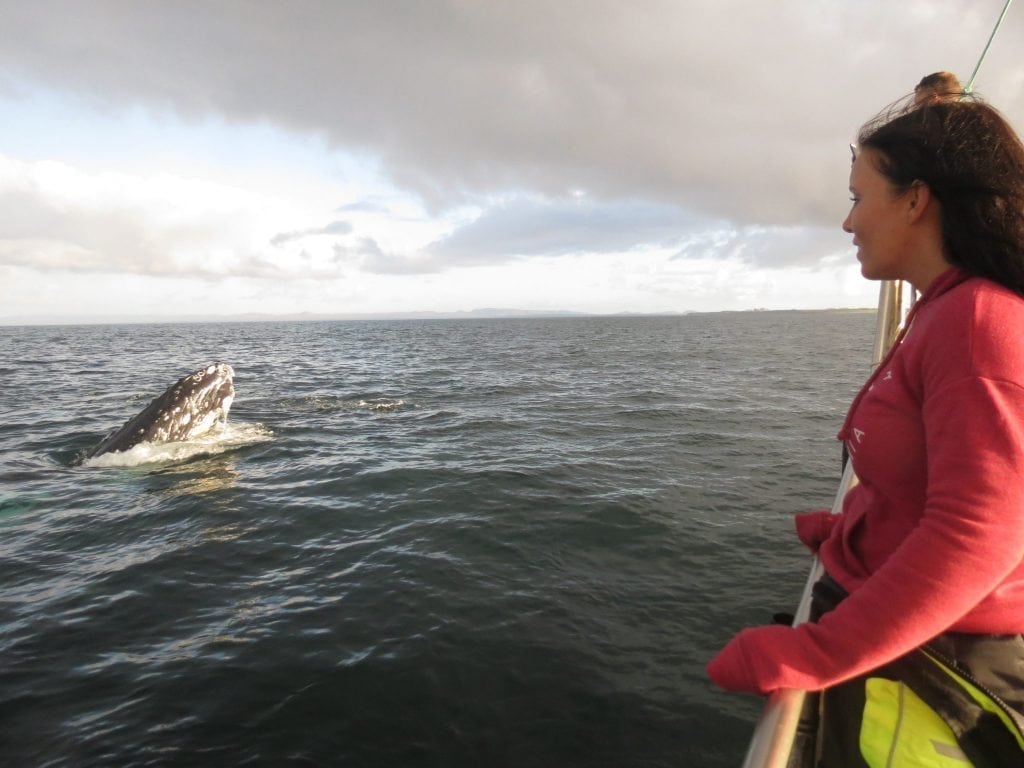 From its scenic home base right on the marina in the town of Keflavik, Whale Watching Reykjanes offers exciting whale watching trips in the waters surrounding Reykjanes Peninsula. Located just seven minutes from Keflavik International Airport, the company offers a pickup and drop-off service to and from the airport and should you happen to be on a stopover, Whale Watching Reykjanes' short 2 to 4 hour tours allow you to make the most of your time in Iceland.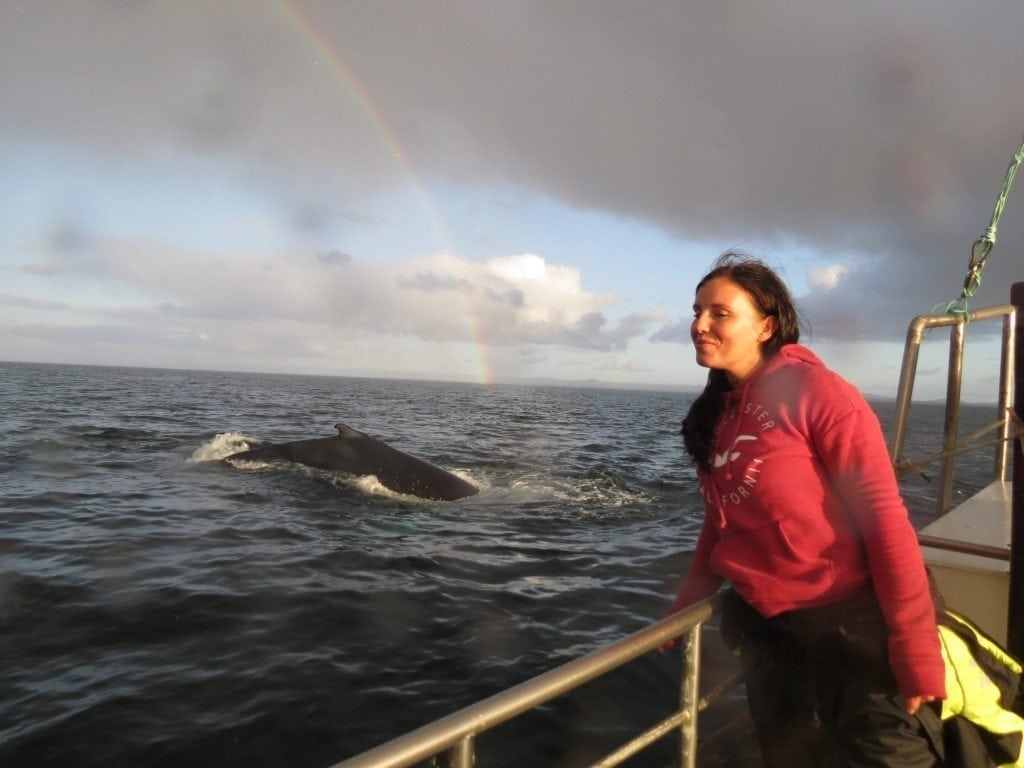 Summertime is prime-time for whale watching…and more
The waters surrounding the peninsula are prime summer feeding grounds for the many whale species that come to Iceland every year. White Beaked dolphins, Minke whales, Humpbacks, and occasionally Orcas can be seen. Fin and Sei whales are often seen feeding and playing at the water's surface and adorable puffins sometimes come within metres of the vessel, to the delight of all onboard. Bird lovers will enjoy the noisy chatter of the many seabirds nesting in the lava cliffs along the coastline including guillemots, arctic skua, gannets, and others.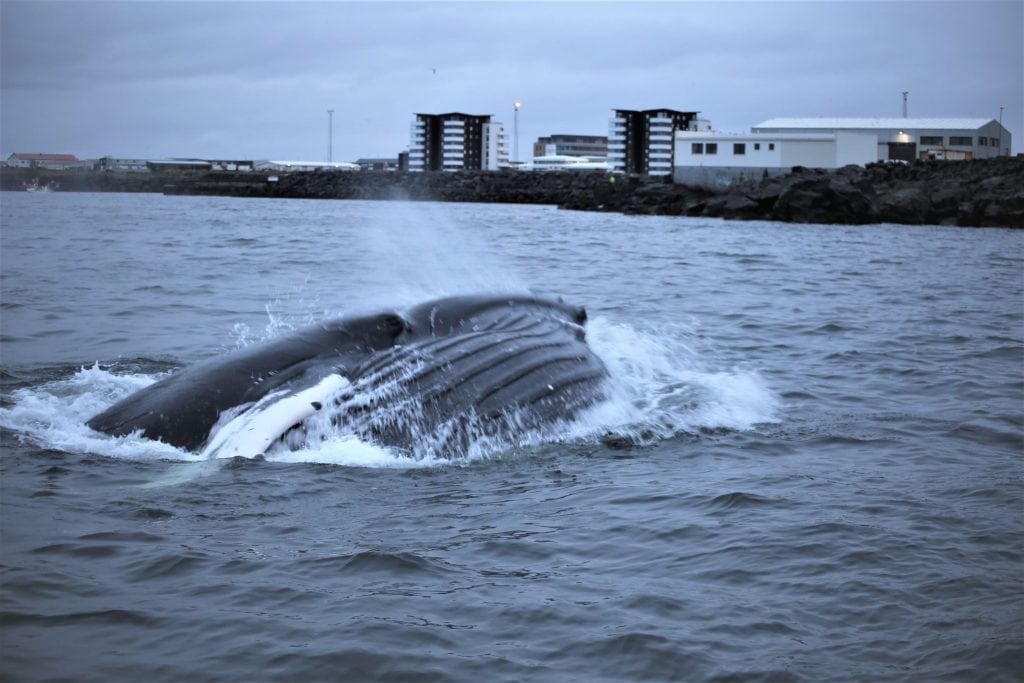 The hunt in on─ for the Northern Lights
September to mid-April is Northern Lights is hunting season and Whale Watching Reykjanes gears up for this exciting event every year by using all the technologically advanced tools available to track these awe-inspiring lights. Knowledgeable driver/guides lead the way, filling you in on the science behind this natural phenomenon, and helping you adjust your cameras for optimum shots. If you do not have a professional camera at hand, your guide will be happy to take a photo of you and the Northern Lights should they appear which you can then upload for your own personal use.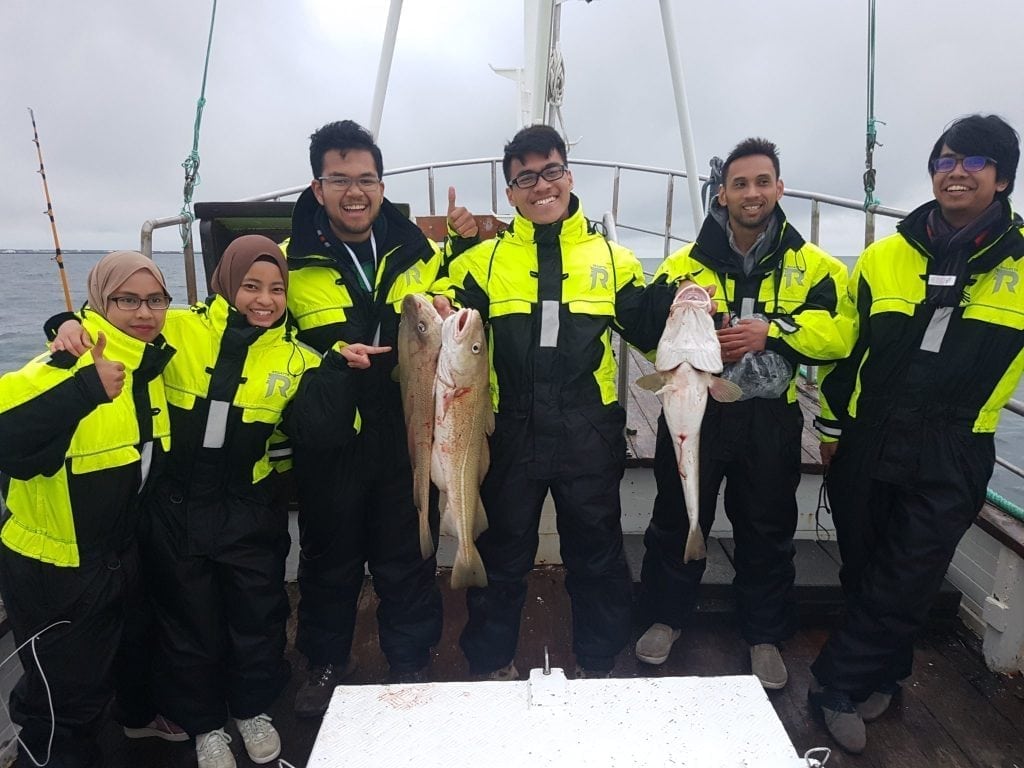 Sea Angling Tours
Whale Watching Reykjanes offers an exceptional short-duration fishing trip where you can try your hand at fishing for your supper! With all the equipment supplied, you will sail out to some of the best fishing spots in the area and an expert guide will be with you all the way with tips and techniques to help you land your catch- catfish, cod, haddock, mackerel and pollack are the most commonly caught species and a local restaurant will be happy to clean and cook your fish upon returning to shore, should you so desire.
Whether you have just arrived, are preparing to leave or are on a stopover, a tour with Whale Watching Reykjanes is the perfect way begin or end your holiday in Iceland.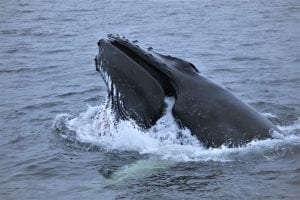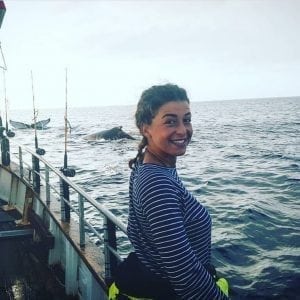 Whale Watching Reykjanes
Grófin
260 Reykjanesbæ
+354-779-8272
-EMV