A hidden gem in Viðidalur
Horse-riding and breeding in Stóra-Ásgeirsá
If a horse-breeder is situated between a mountain called Hrossakambur (horse hill crest) and a valley named Hrossadalur (horse valley), you can expect something special. Magnús Ásgeir Elíasson in Stóra-Ásgeirsá is deeply into horses. Most of the family business' 60 Icelandic horses have received first prize breeding honours. The new breeder generation now comes with fresh energy – and sparkling new ideas. The farm is situated in the beautiful Viðidalur, just outside Hvammstangi, a short drive from the Ring road No.1, and close to the extensive fluvial valley of the Víðidalsá river with its rich green pastures and impressive mountain backdrop.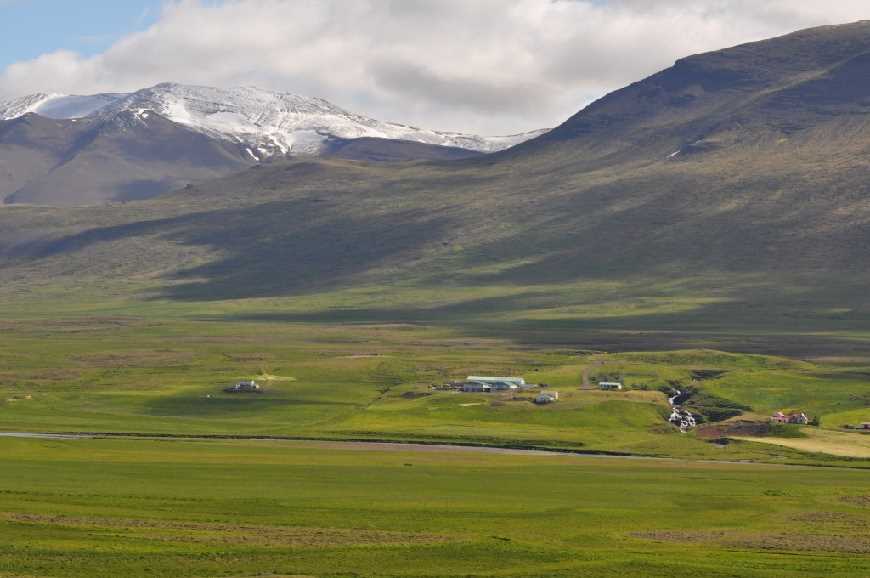 The grey stallion Flocks of fine horses are grazing on the farmland. Many of them are the offspring of Eldfari frá Stóra-Ásgeirsá, a grey stallion owned by Magnús' father Elías. Eldfari is impressive, with high breeding scores and an excellent Skagafjörður pedigree. He displays an elegant high-quality tölt (or running walk). Around 10 foals are born each year, and visitors are welcome to have a closer look at them – and of course, at Eldfari, while he's doing his job as a sire on the breeding meadow.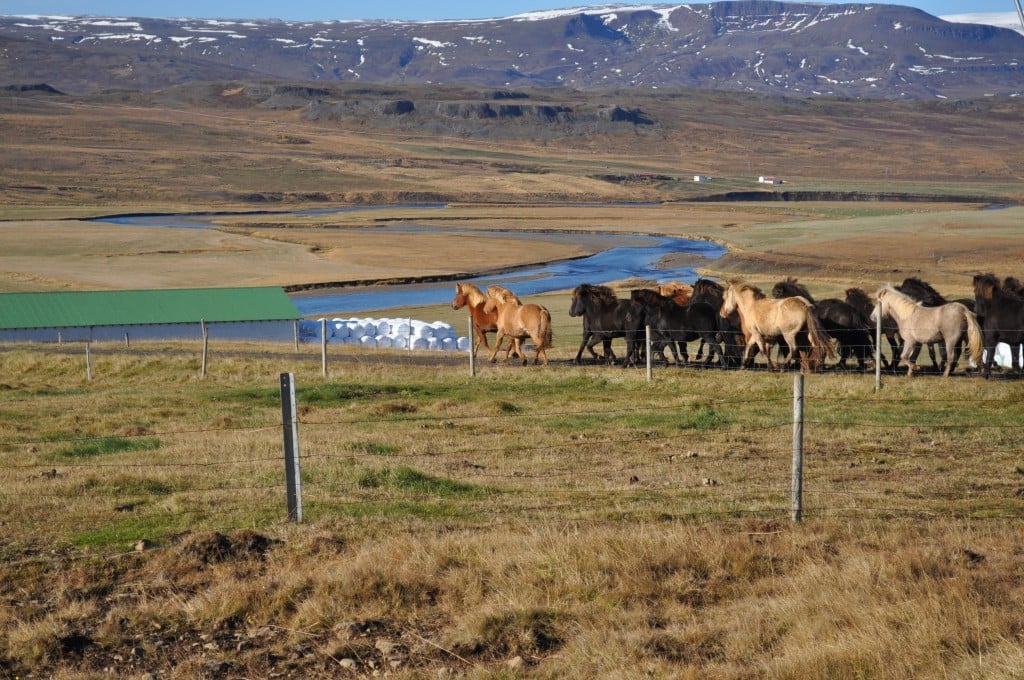 Bred for a smooth ride Icelandic horses are known, not only for their friendly character, but for their additional tölt gait, that guarantees a smooth and comfortable riding experience over long distances. The focus in Magnús' breeding lies on an easy-going and flowing tölt and on good riding qualities – for sport horses as well as for family horses. Horse-enthusiasts who appreciate the horse types of northern Iceland will find the horse of their dreams either among Magnús' own stock or with his assistance, as he knows exactly where to find the right horse.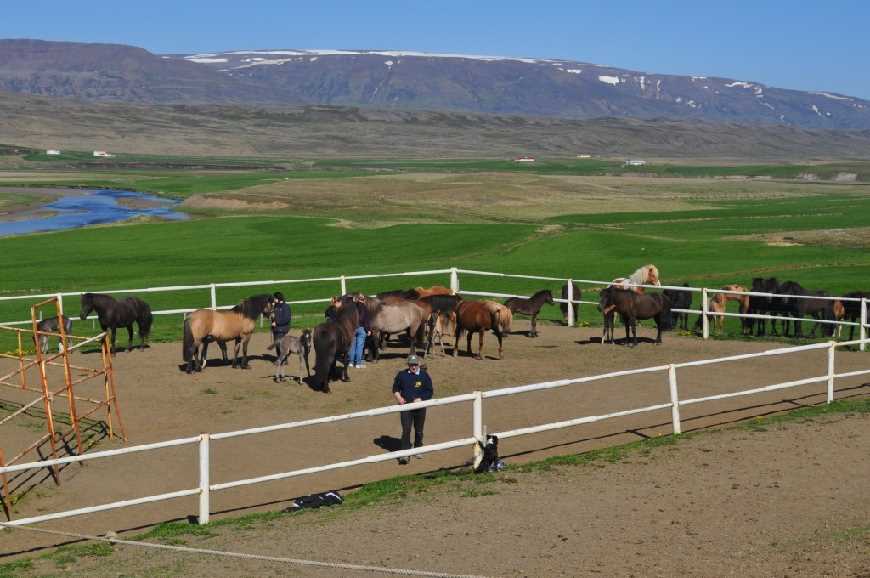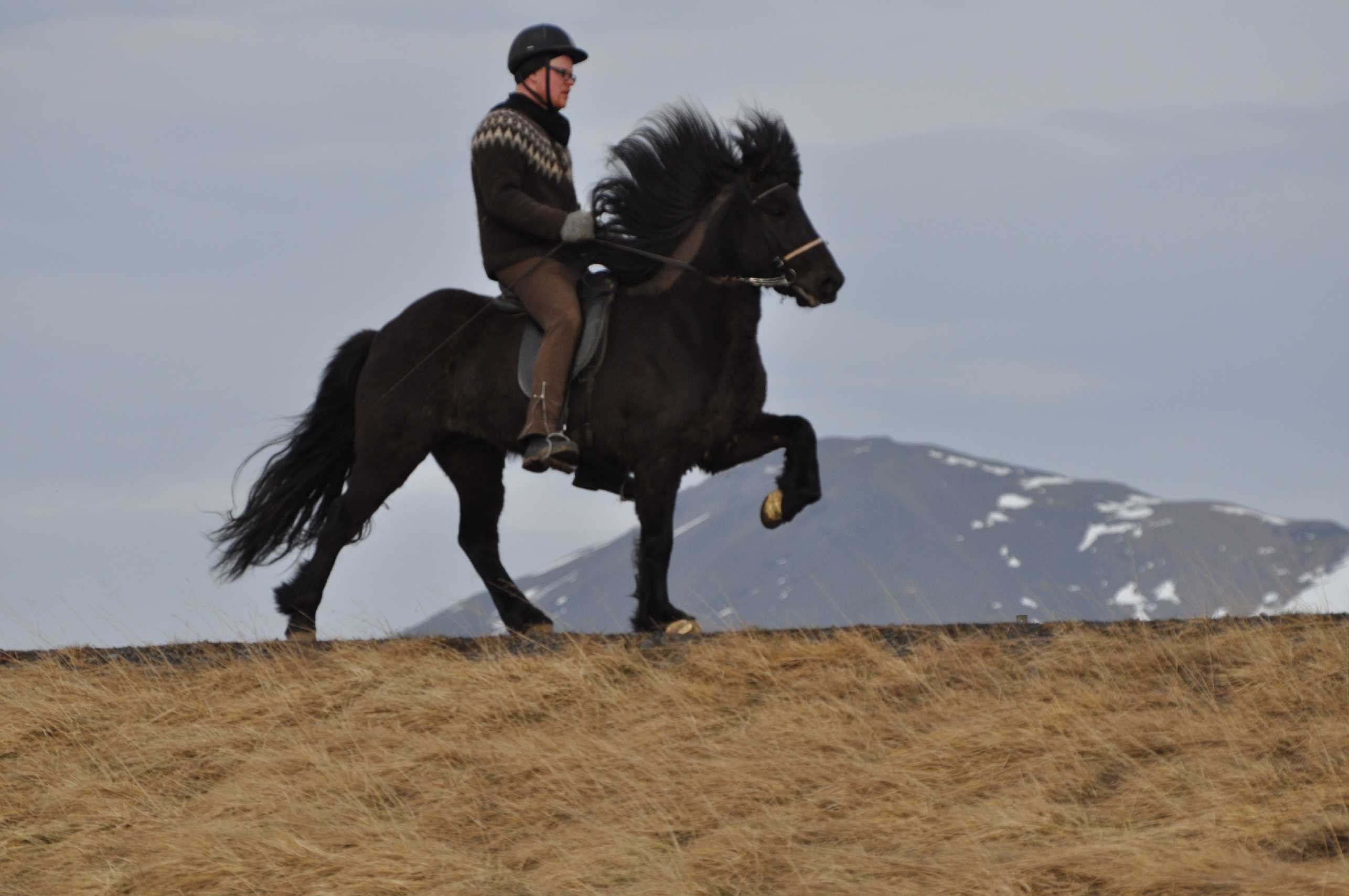 Horseback tours
But primarily, Magnús likes to have a good time. You should really share this desire – and join him on horseback in his brand new horse rental company, on trips around the lovely Viðidalur. Here he will help you experience not only the amazing tölt of his horses, but also the beautiful landscape in every direction you look. Do you have some dream about riding? Let Magnús know. His horses are friendly and willing, and he will offer a custom-made riding tour, following your wishes. Accommodation can be provided on farms in the neighbourhood. And in the evenings you will be amazed by the man grabbing his guitar and starting to sing Icelandic folk songs or country music. That's Iceland: hidden talents in remote valleys, and Magnús is no exception. Explore Iceland the way you want to see it – take your own ways in Stóra-Ásgeirsá.Stóru- Àsgeirsá, Hvammstangi
Breeding- Training- Selling- Horse rental
Phone.+3548664954 [email protected]
www.topicelandichorses.com