Food, Beer, and Good Times
Enjoy The Beer Garden during your stay in Reykjavik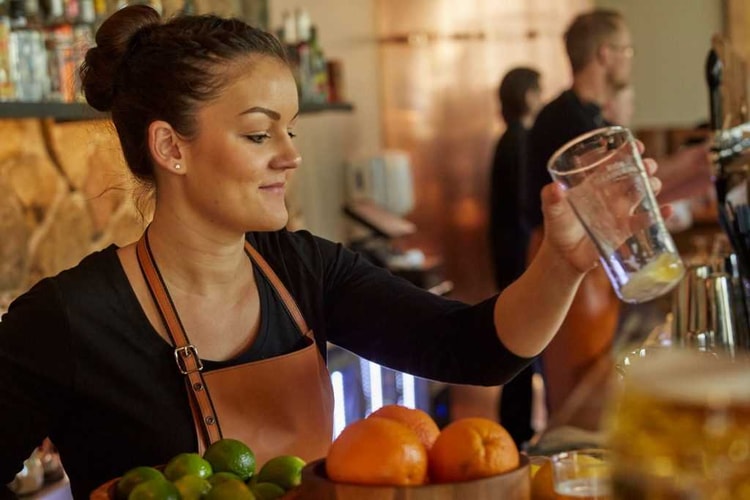 Bjórgarðurinn (The Beer Garden) is a welcome addition to Reykjavik. Opened in 2015 in Fosshotel Reykjavik, it has become a popular spot to dine on delicious food, grab a refreshing beer and spend time with friends or family. It's a great meeting place for beer lovers and foodies alike.
The Beer Garden offers a variety of good beer on tap as well as bottled beer from breweries all over the world. Staff members are specialists when it comes to pairing the right food with the right beer and they firmly believe that beer enhances every meal.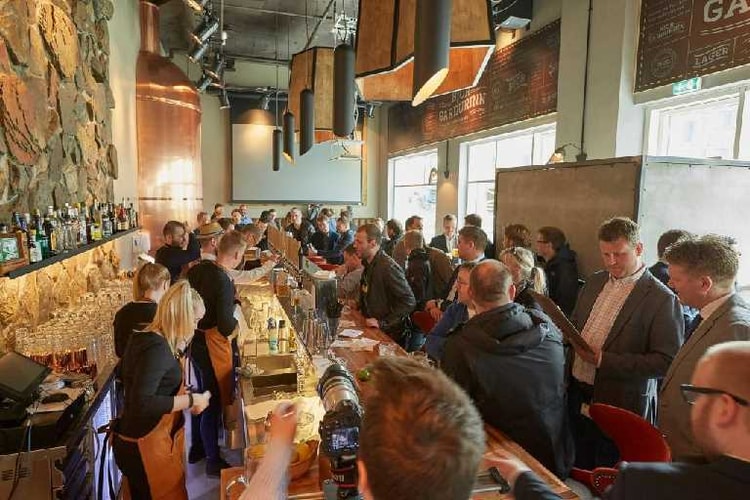 Best Beers
The beer menu is so impressive that it may take some time to order. Guests can choose from English style beers, ales, wheat beers, nitro draughts, Belgian beers, lagers, Trappist beers, stouts, porters, and fruit beers. For the adventurous, there are 'wild beers', with have earthy characteristics that produce a sour beer. Wild beers go perfectly with spicy and pickled foods, for instance.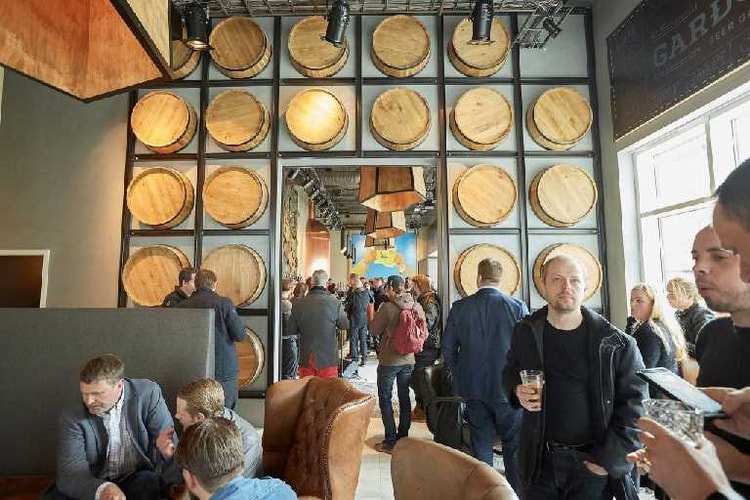 Cool Cocktails
The Beer Garden offers an eclectic range of cocktails, some of which include beer as an ingredient. Again, it will be difficult to make a choice! The Weissen Sour mixes bourbon, lemon, sugar, marmalade, bitters and white ale, while the Dark and Stormy Shandy consists of butter-washed rum, ginger, lime, saison/IPA/pilsner, topped with dark rum. Classic cocktails are available like Old Fashioned, Manhattan, and Sidecar and, for those not interested in alcoholic beverages, there are Mocktails like a classic Shirley Temple and a Tutti Frutti, which is a mix of fruit juices, fresh berries and lime.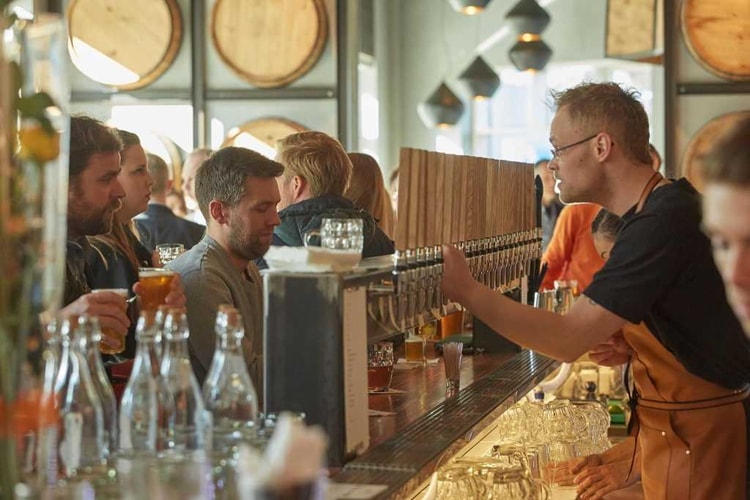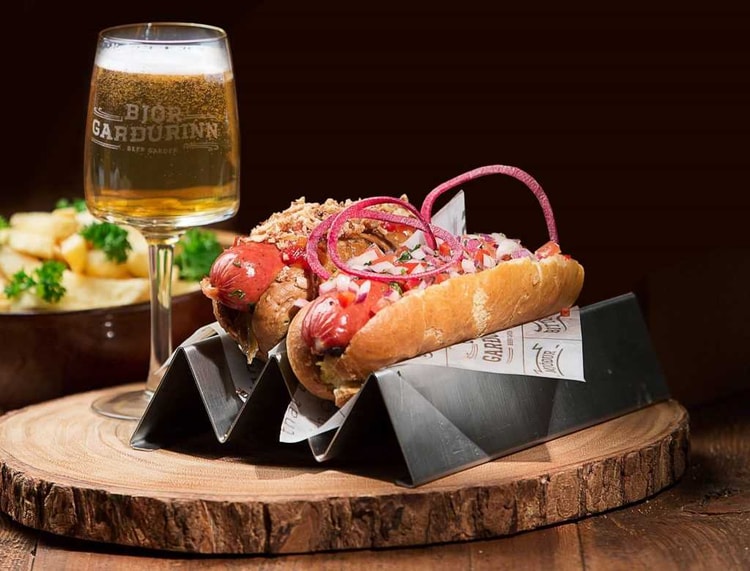 Scrumptious Food
The food on the Beer Garden menu has been carefully selected to pair with the rotating selection of beer. The sausage bar is a favourite with handmade Grillowa cheese sausages straight from Iceland's finest sausage maker, served in brioche bread. The sausages come with inventive toppings on choice sausages like peppers and dill, chili tomato and cheese, carrots and Jerusalem artichokes as well as dates, duck and bacon. Slow cooked beef ribs are popular along with fish 'n chips and a grilled cheese sandwich on a sourdough bun with smoked Gouda and Icelandic mozzarella cheese. The Beer Garden also offers small bites that perfectly accompany beer such as sweet potato fries, pickled cucumbers, marinated Kalamata olives, and potato salad.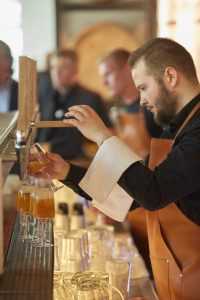 For a memorable meal and delicious drinks, stop by the Beer Garden during your stay in Reykjavik. There is always great beer, tasty food and good times to be had.
Bjórgarðurinn
Þórunnartún, 105 Reykjavík
+354 531 9030
[email protected]
https://bjorgardurinn.is/
JG