Get in Touch With Nature on the Icelandic Horse
Since early settlement horseback riding has been an integral part of Iceland's culture and is now one of the most popular activities in the country. While most consider horseback riding an enjoyable pastime activity, the people of Skagafjörður Bay consider it a way of life. It is the only county in Iceland where horses outnumber people and has some of the most experienced horse breeders and riders in the country. You are therefore guaranteed to have the ultimate Icelandic horseback riding experience with riding company Hestasport in Skagafjörður Bay. In addition to providing a wide selection of riding tours suited to your preferences and experience, Hestasport offers family friendly and comfortable accommodation overlooking the vast plains and distant mountains of the charming Skagafjörður valley.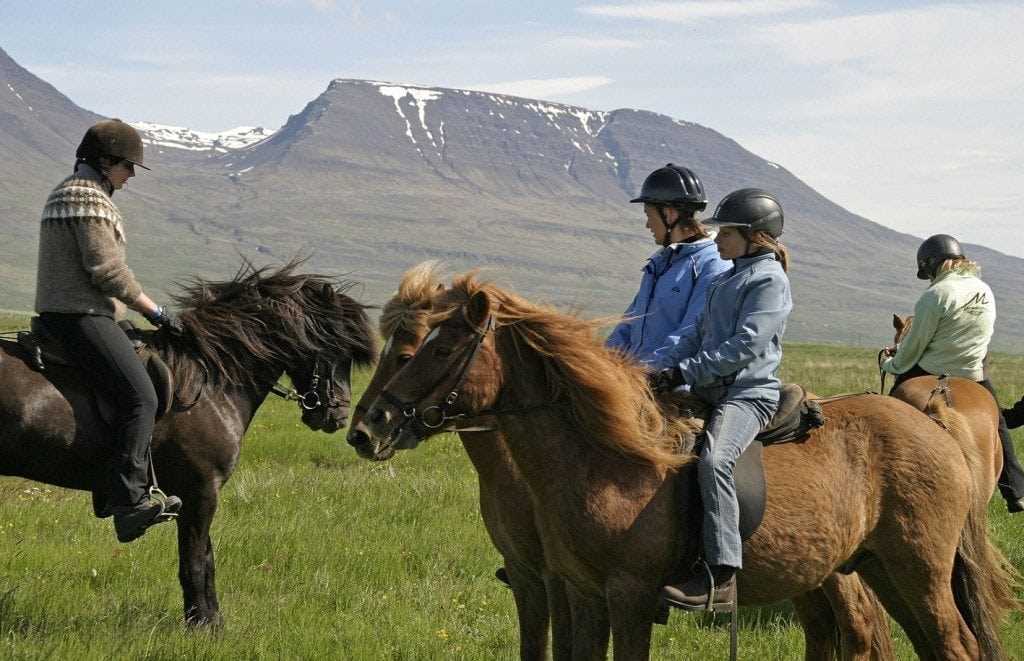 The riding tours last from a few hours up to several days in length, depending on your preference. If you have never tried horseback riding before Hestasport will arrange beginner's lessons which can either serve as a preparation for a longer tour or just an enjoyable afternoon getting to know the Icelandic horse. Hestasport has over 30 years of experience in the field so your first encounter with the Icelandic horse is sure to be a pleasant one.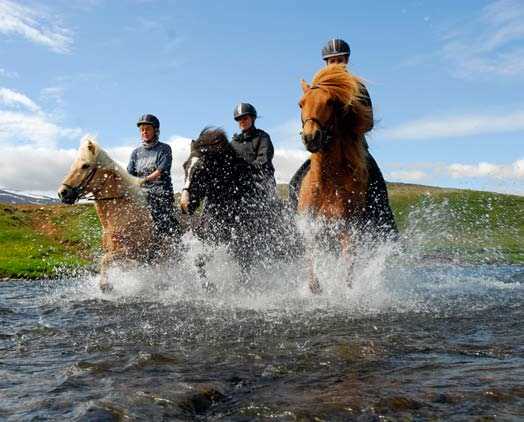 The longer tours can last for up to nine days and are truly an unforgettable experience – surely there is no other means of getting to know Iceland's people, nature and history than to traverse the Icelandic highlands by horse with the locals. During the tour you'll get to know your horse like the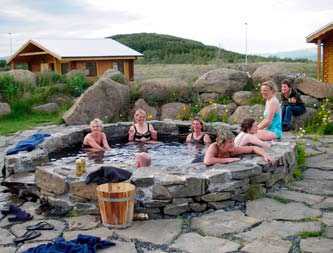 back of your hand and there is something about sitting on top of such a powerful creature which seems to bring you closer to the primal forces of nature, as it were.
The people of Skagafjörður are known for their friendly and welcoming demeanour and also for their rich singing tradition. So don't be surprised if they break out in song when you camp for the night. During the tour you'll ride, eat, drink and rest with your fellow travellers in mountain cabins, making memories which will last a lifetime.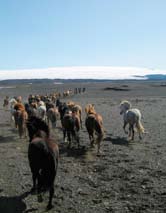 Even though the Icelandic horse is known for its docile nature and comfortable walks, a day of horseback riding can be quite straining and what better way to wind down than to relax in Hestasport's natural hot tub from where you can enjoy Skagafjörður Bay's splendid landscapes in the midnight sun? Hestasport has some very affordable and family friendly cottages just off the main road from Varmahlíð.
Other activities available in Skagafjörður are white water rafting, hiking, sea angling, museums and historical sites and many more. So if you are taking a trip around Iceland be sure to stop at Skagafjörður for an unforgettable experience.
For more information and booking go to www.riding.is