A Tibetan adventure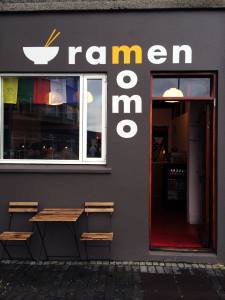 Ramen Momo brings the cuisine of the distant mountains to Reykjavik
Ramen Momo is an Asian restaurant in downtown Reykjavik, offering Ramen and Udon noodles, Momo dumplings and Steamed bun sandwiches.
The two owners of the restaurant are both from Tibet. "Ramen is a Japanese noodle soup and Momos are typical Tibetan dumplings", says Tsering Gyalone, of the owners. "In Tibet, we had noodles for breakfast, lunch and dinner and dumplings for special occasions."
The service is quick and the soups are cooked from scratch by the owners, using only fresh ingredients.
In this tiny, yet cosy, restaurant, you can enjoy the harbour scenery outside while eating, just watch the people walking by – or take the delicious food with you, as Ramen Momo also offers takeaways. Eight people can be seated inside and during the summer, when the weather is fine, you can also sit outside the restaurant.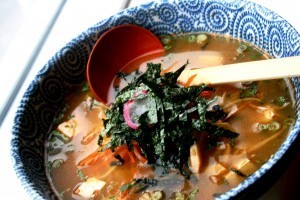 The small venue has a relaxed, Tibetan atmosphere, and apart from offering food, Ramen Momo has handmade incense sticks, prayer flags and organic Tibetan tea for sale.
[table caption="Contact Information – Ramen Momo" class="row-fluid"

border="5″

width="100%" colwidth="50% | 50% " colalign=" center | center"]
Tryggvagata 16 ◦ 101 Reykjavik,[email protected]


www.facebook.com/pages/Ramen-Momo

,tel: +354 571 0646
[/table]