The Town of Grindavík
The new eruption site in Grindavík
Grindavík, a family-oriented village, is one of the nation's strongest fishing industry towns, home to well established processing plants and a large fleet of fishing ships.
Situated in a dramatic landscape of lava fields right next to the Atlantic Ocean, Grindavík boasts breathtaking natural beauty with priceless gems of nature, such as Eldvörp, Selatangar, Gunnuhver, Brimketill, the fierce lava, the Reykjanes Light House, and much more. The Fagradalsfjall Volcano and the trails where you can hike up to the eruption site are located very close to Grindavík.
With the Blue Lagoon, the nation's most popular tourist destination, on its doorstep, Grindavík has enjoyed a tremendous growth in tourism. Grindavík welcomes and accommodates tourist offering various services including a great camping area with state of the art facilities that opened in Grindavík in the summer of 2009.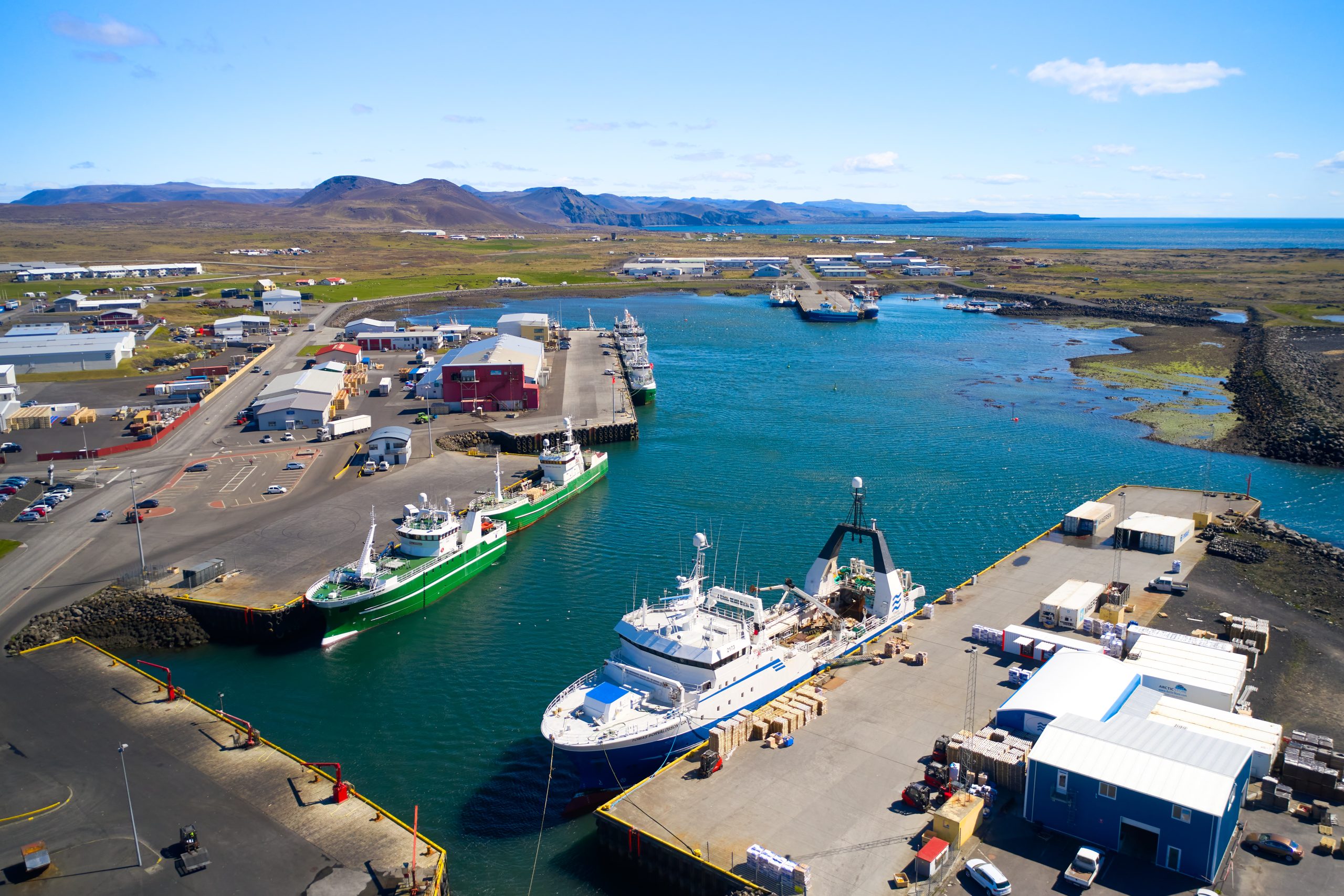 The Blue Lagoon's Home Town
Despite its small town feel, Grindavík boasts a relatively large population of just over 3000 inhabitants, many of whom can be found working in the fishing industry in one capacity or another. The large fishing harbour is second only to Reykjavík. Here visitors can witness the fish being landed on the docks and sample fresh fish dishes served up by the many fine restaurants that take full advantage of their proximity to the ocean.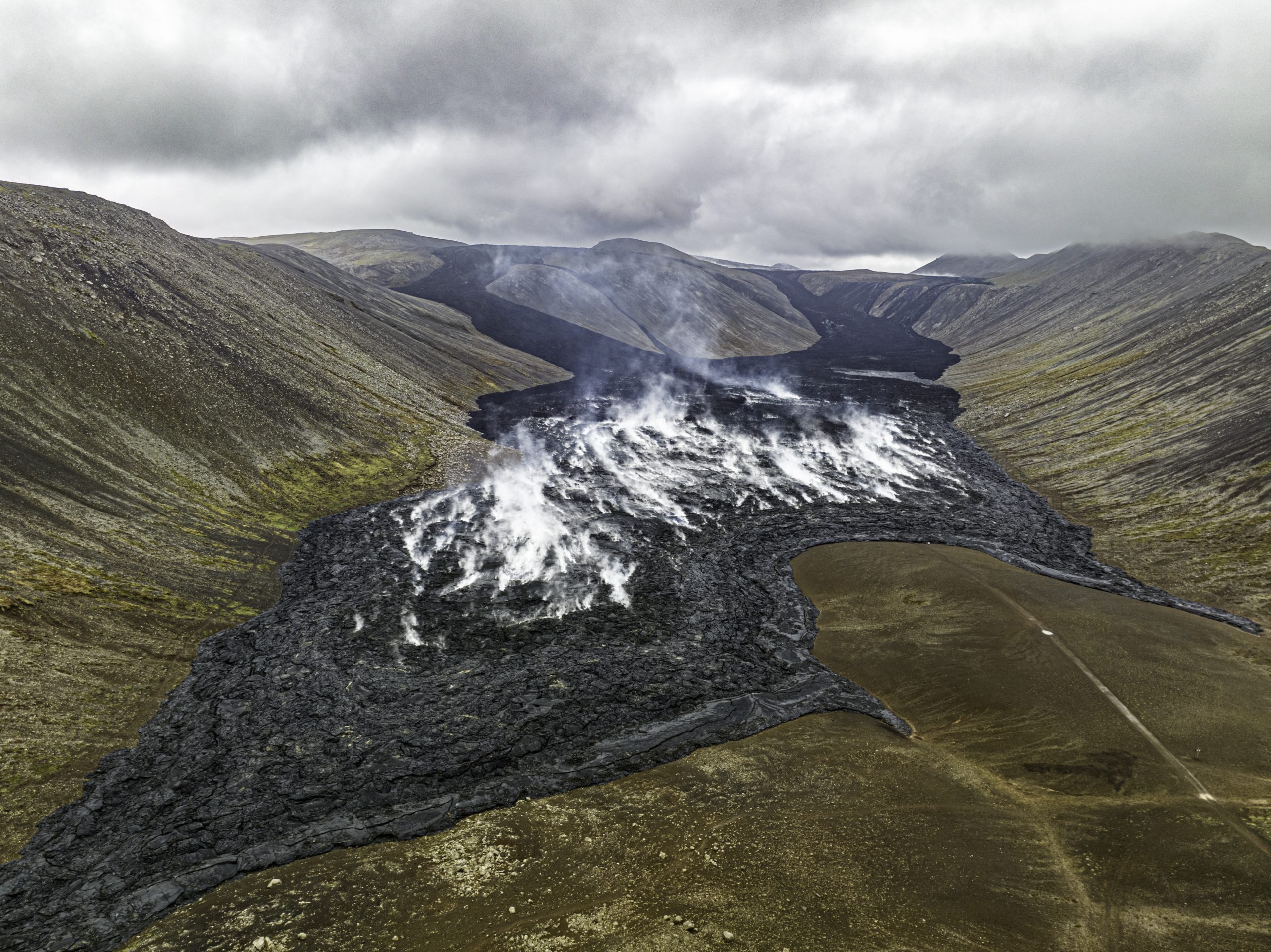 Reykjanes UNESCO Global Geopark
Those who come to the Reykjanes Peninsula can witness the geothermal and volcanic activity that the area is known for. Designated a UNESCO Global Geopark in 2015, the peninsula is home to many important geological formations, many of which can be found nowhere else in the world. With 55 geosites to visit, those with an interest in the geosciences will have a wealth of opportunities to explore ancient lava fields, bubbling mud pools, steam vents, craters, volcanic fissures, not to mention the amazing variety of sea birds that populate the nearby cliffs.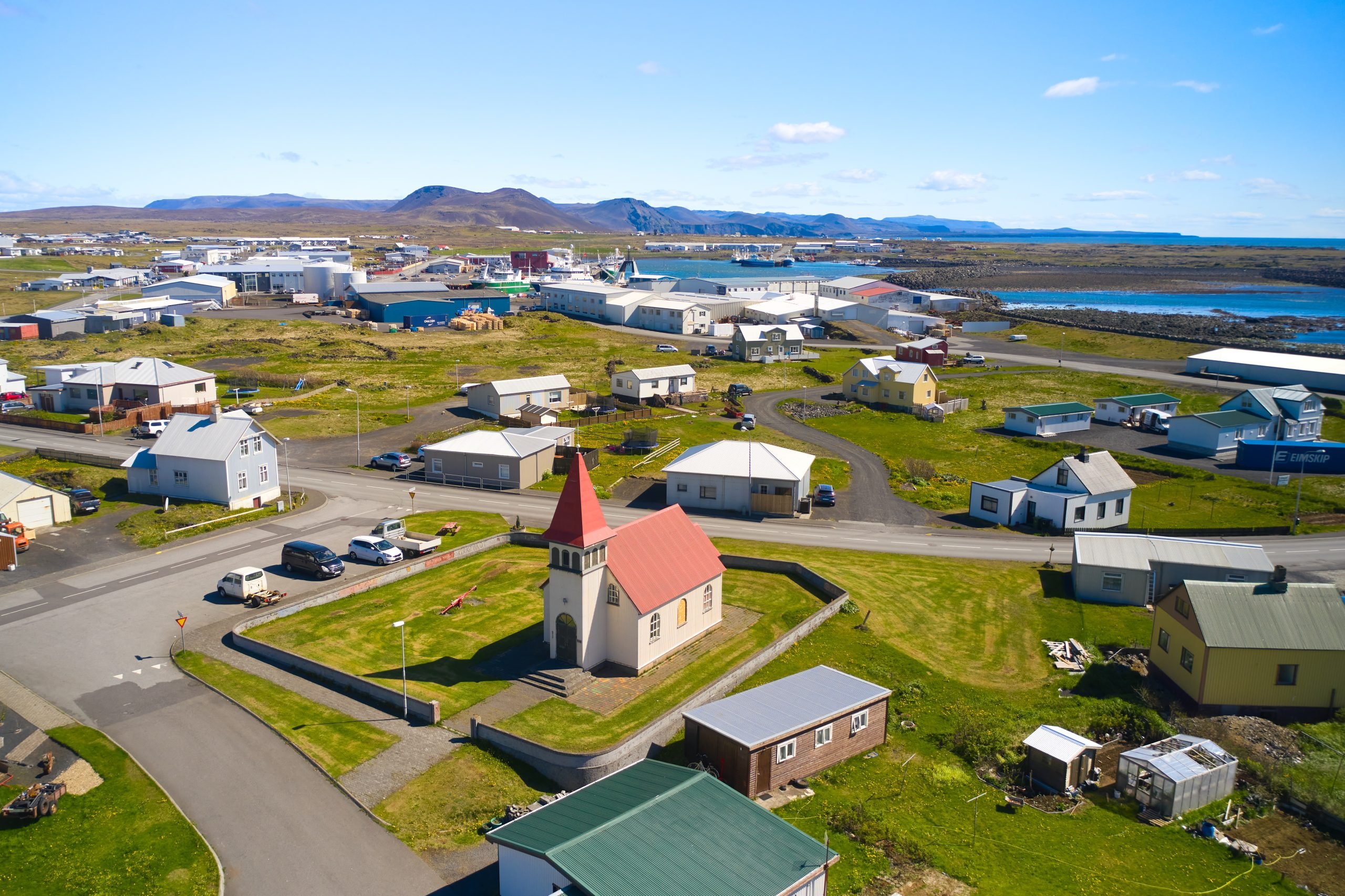 Home base Grindavík
The area surrounding Grindavík offers endless oportunities for adventure, from dramatic hiking trails to bird-watching from the cliffs along the shore of Reykjanestá. Visitors can also tour a volcano, hike through caves, fish for trout, rent an ATV, go horsebackriding, or just enjoy the countless sightseeing venues. From its 18-hole ocean side golf course and a selection of great restaurants, Grindavík offers every imaginable service that a tourist might need. Grindavík – a vibrant village that inhabitants fondly call home, welcomes you.