Whether backpacking, traveling in cars, motor-caravans, towing caravans or tent trailers or riding motorbikes or bikes, traveling around Iceland and camping out is a very popular pastime for both tourists and Icelanders alike. It's a great way to make new friends and find out about some of the many hidden gems that make the country so special.
There are about 200 registered campsites around the country that are generally open from the beginning of June to the end of August or mid-September. Booking ahead is advisable, as they can be very popular.
In the Highlands, in order to minimize damage to the countryside, there are restrictions on where mobile campers can pitch or park a motor caravan and they need permission but you can pitch a tent.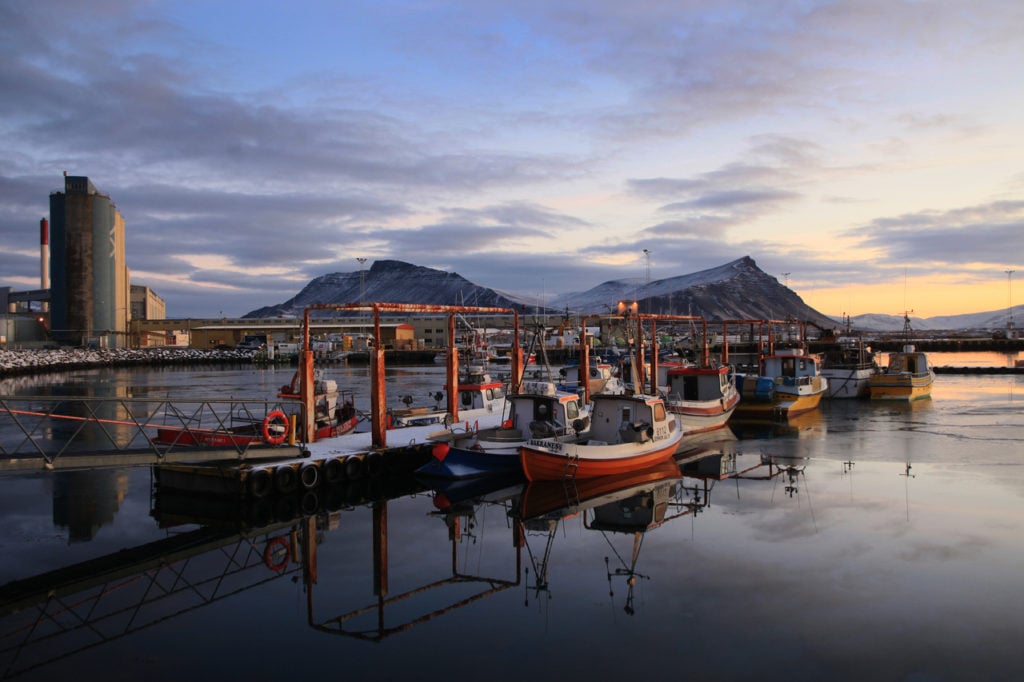 Facilities
Campsites vary greatly in the facilities they offer and some that may perhaps be open all year, may not offer the full range of services in the winter than they do in summer. Usually, you will find signs with camping rules set out at more established sites.

Facilities vary from the most basic, consisting of just a field to the best that has everything you need, including cooking and washing facilities, showers, hot and cold water, electricity, etc. Be sure to check ahead of time, so as not to be caught unprepared.

<

This interactive map contains the location and information on all campsites in Iceland, both seasonal and all-year around. It also includes locations and information on many of the greatest attractions in all parts of Iceland, divided into different layers for ease of use. (Click on it to use all features)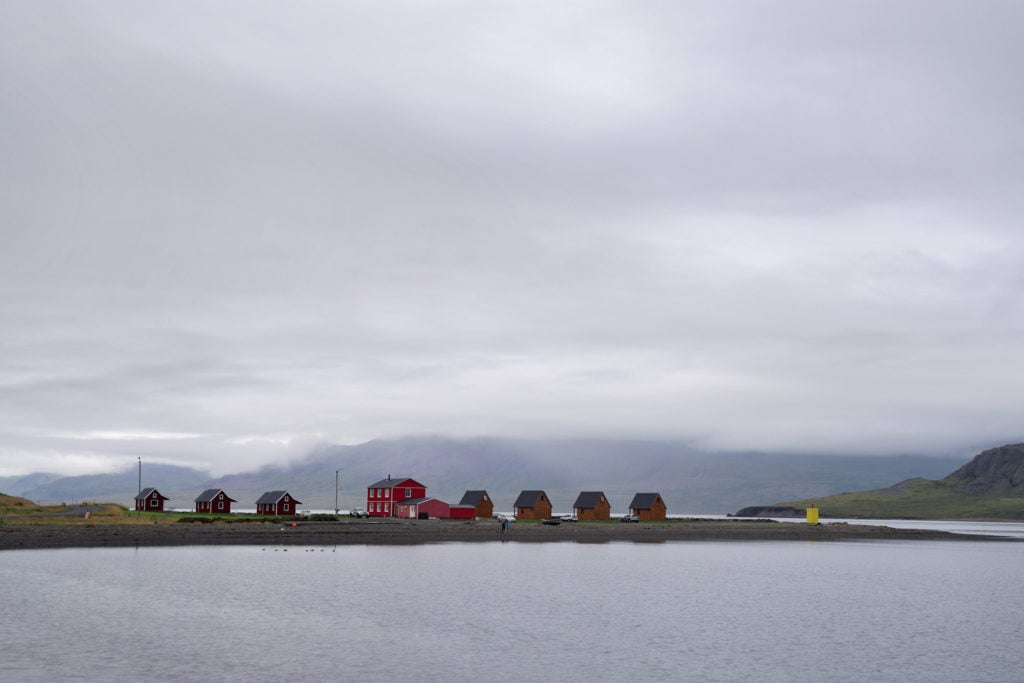 If you are too far from a site when you need to stop for the night, you need to ask for permission to camp. Camping legally is important and there are strict rules to protect the fragile environment. No camping is allowed on farmland without permission.
The local people are very helpful, so always ask in the village, petrol station, shop or supermarket or the farmers. It would be wise to check the Environment Agency's website for details of where you can camp. The valuable Travellers Code is found here!
Icelandic Camping Card
The Camping Card provides access to about 40 campsites around Iceland. It's available for purchase online, Post offices, 10-11 supermarkets, Tourist Information offices or the campsites themselves.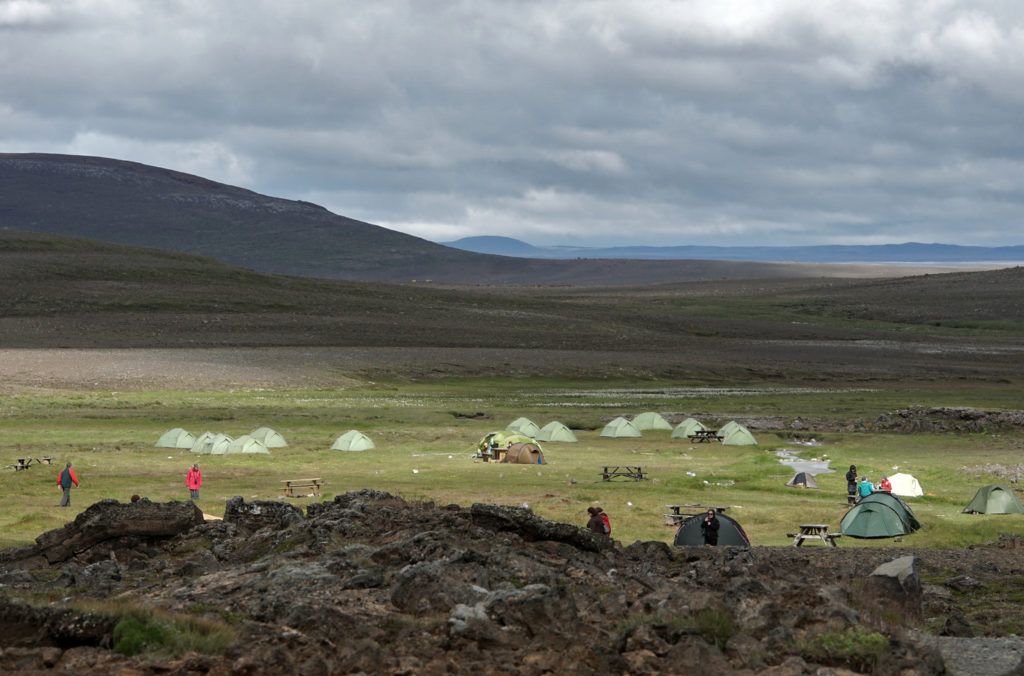 Weather
The Icelandic climate is classified as subarctic but the Gulf Stream moderates this, leading to a more temperate climate. However, the weather can change in a matter of minutes from sunny and warm to stormy with strong winds and heavy rain and everything in between! Waterproof clothing and packs are a must. Being prepared for these changes will help ensure your health and safety.
In summer, be prepared for the beautiful soft light when the sun barely dips below the horizon through the night.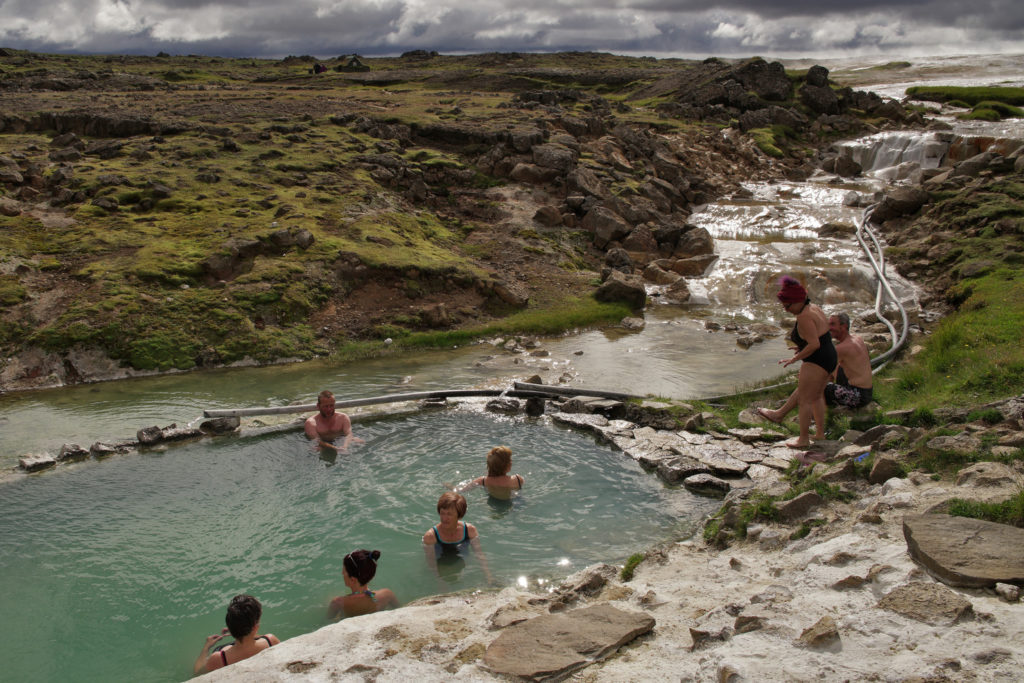 In autumn and winter, be ready for short daylight hours, storms, snow and ice, Although many days will be fine, being prepared and notifying the authorities of your plans is crucial. Some roads are closed in the autumn until late spring and others can be closed for a time, depending on the weather.
Not many campsites are open year-round, so check first before planning your itinerary. Camping in the snow under the Northern Lights is an experience not to be missed, however!
Bear in mind, also, that Iceland is known for its earthquakes and volcanic eruptions.
Keep track of all the weather online and alerts. Automated forecasts are available on phones: +354 902 0600. Charges apply.
Driving and Riding
Those who come by ferry with a car, motorhome, caravan, motorbike or bike should be aware of Iceland's road conditions. Off-road driving is strictly prohibited and you can be fined or imprisoned for doing so. It's serious! Check the SafeTravel & Road.is websites or call +354 1777.
Dogs and other pets
Iceland has very strict rules regarding bringing animals into the country. The EU Pet Passport is not sufficient to bring a pet with you. Essentially, you can't. Don't even try! Read all about it here for all details.
More about camping see here