Húnaþing vestra: Iceland's Friendliest Neighbours and Phenomenal Natural Beauty
The quiet and peaceful community of Húnaþing vestra in the Northwest is truly a hidden pearl when it comes to destinations for tourists seeking excitement, culture, majestic natural phenomena and a chance to get up close and personal to Iceland's friendliest neighbours – the seals.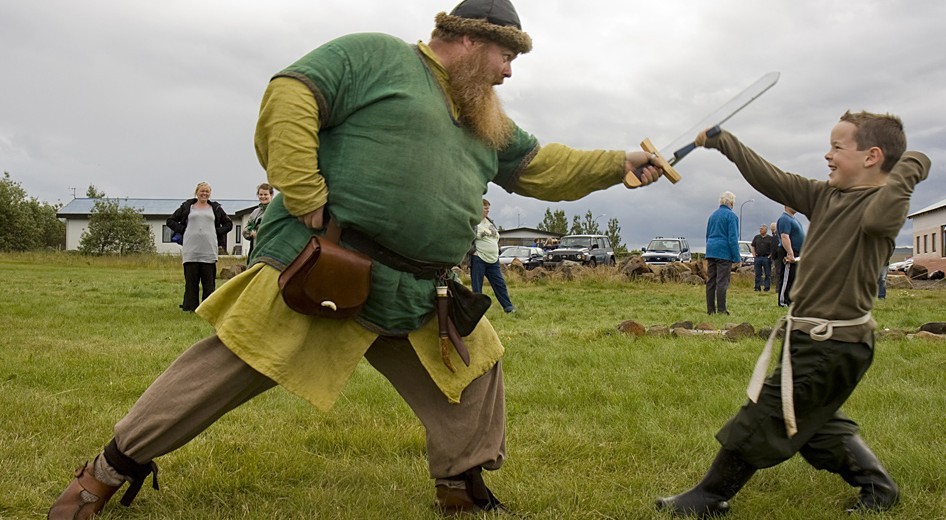 In Húnaþing vestra, you'll find splendid rock formations such as the 15 metre-high cliff, Hvítsterkur, which protrudes proudly out of the sea near in the Vatnsnes area. Over centuries, the pummelling waves of the sea have carved holes through its foundations and sculpted it in its unique shape which has led some to believe the rock is actually a petrified monster. Another notable phenomena is the ever-impressive volcanic plug, Borgarvirki, a natural basalt fortress which was utilized to great success in ancient battles, according to the Icelandic Sagas. Be sure not to miss the beautiful Kolugljúfur canyon where the ancient troll lady, Kola, is said to have resided and finally been laid to rest.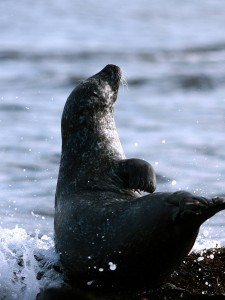 Friendly Neighbours
The curious and friendly-looking seals that frequent the shores of Iceland are undoubtedly one of the most rewarding nature-watching expeditions you'll come across during your stay. The Icelandic Seal Center in Hvammstangi is dedicated entirely to these friendly neighbours and offers you the chance to visit the best seal-watching sites in Iceland. Seals have played an integral part in the history of Iceland since its settlement and the Seal Center has collected a wide array of items and source materials throughout history connected to seals, seal products and seal-related farming. Ever since the late 800's, seals have provided Icelanders with sustenance, warmth and light. Seal-skin was used to make protective clothing; their fat was used as an illuminant and their meat was considered a delicacy.
The Seal Center will can give you information on how to reach the Vantsnes Peninsula, where a large number of harbour seals can be found in a relatively small area, making it an optimal area for seal-watching. The Seal Center, the local inhabitants and The Icelandic Tourist Board have joined together in making the seal colonies in Vatnsnes safe and accessible for guests, giving you the ultimate seal-watching experience.
Friendly Folk
The people of Húnaþing vestra make their livelihood primarily from agriculture and fishery and are known for their hospitable nature. Be sure to check out various galleries in the area or the Farmers' Market in the tiny town of Laugarbakki, where the locals gather regularly to present their home-made products – which can be exciting food products that you're unlikely to find anywhere else and creative craft designs.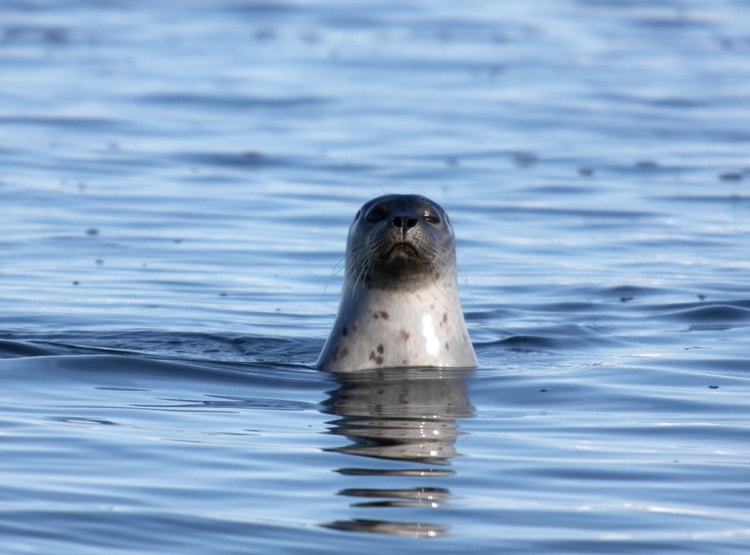 Activities in Húnaþing vestra are abundant – you can go horse-back riding with experienced riders and docile horses through unforgettable landscapes, go swimming in the traditional Icelandic swimming pools, try your luck in fishing in the local rivers, dine out in the quality restaurants found in the area or simply enjoy strolling through a genuine Icelandic agriculture and fishing community.
For more information, visit www.visithunathing.is or www.sealcenter.is
For further information about booking and accommodation you can send an e-mail to [email protected]etur.is