We'll meet in the Pool
Laugardalslaug–the most popular swimming pool in Reykjavik
Swimming in one of Reykjavik's seven geothermal swimming pools and the unique Ylströnd geothermal beach is most rewarding. The pools, which are open all year, attract nearly 2 million visitors and for a good reason! Imagine soaking in the warm water originating from a geothermal drill hole within the city limits.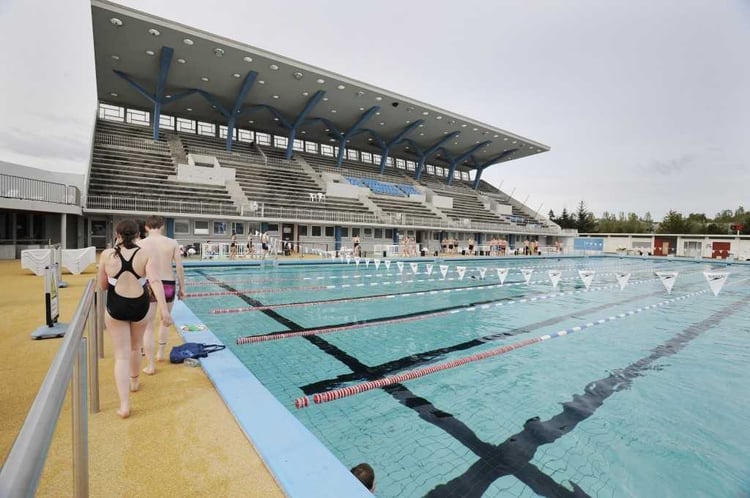 Cool like a pool
Reykjavik's swimming pools are definitely cool – as in hip. The water in the main pool is about 29°Celsius / 83° Fahrenheit which is quite comfortable. In warmer countries people jump into the pool to cool off—here in Iceland, it is exactly the opposite. You want to jump in to keep warm! The children's pool is even warmer than the main pool and if it is not warm enough then you have 7 hot tubs to choose from ranging in temperature from 37 to 43°C. The largest hot tub in Laugardalslaug swimming pool has space for 50 people.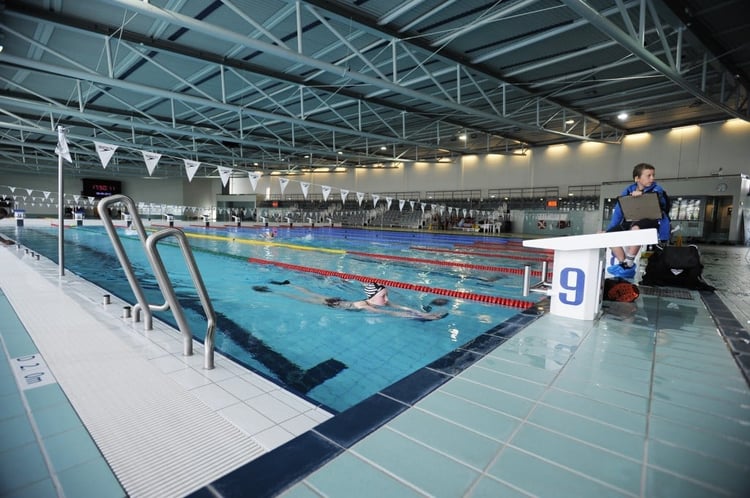 Reykjavik's most popular pool
Laugardalslaug Olympic size swimming pool is the largest and most popular pool in Iceland. Originally built in 1968 and since renovated periodically, it was visited by 750,000 people in 2011. The main pool has several 50 m lanes for casual swimming, exercise and competition, an indoor pool for training and competition, a children's pool with slightly warmer water than the main pool, 3 children's water slides, a wipe-out-style challenge, 7 hot tubs of various temperatures and a steam bath. In addition, it is possible to order a massage prior to your visit.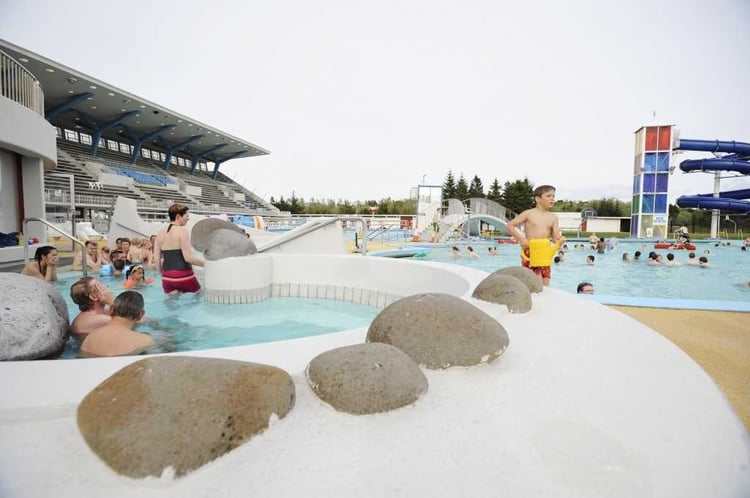 New at the pool in 2012
A saltwater hot tub just opened in Laugardalslaug. It is the first one of its kind in Iceland. The saltwater comes from a drill hole near the sea on the northern side of the Reykjavik peninsula, about one kilometre from the pool. The saltwater is cold when it comes from the ground but it is heated to 40°C. Children love the new Wipe-out style "Iceberg challenge" which consists of a mesh of ropes overhead and iceberg-like floats in the water. The challenge is to walk on the icebergs over a distance of 7 m without falling into the water. Finally, the tallest waterslide at Laugardalslaug swimming pool has been revamped and now has LED-lights in the ceiling for a part of the ride.

Great place to meet the locals
Swimming pools and hot tubs are an important meeting place for local people of all ages. Many of the most frequent visitors come to the pool first and foremost to socialise rather to exercise. They typically come to the pool on a certain day of the week and time of day when they know their friends are there, too. Because nearly everyone in Iceland enjoys going to the pool you might bump into Iceland's most famous singer, the mayor of Reykjavik, pop stars, TV-personalities, actors, members of parliament, university lecturers and students.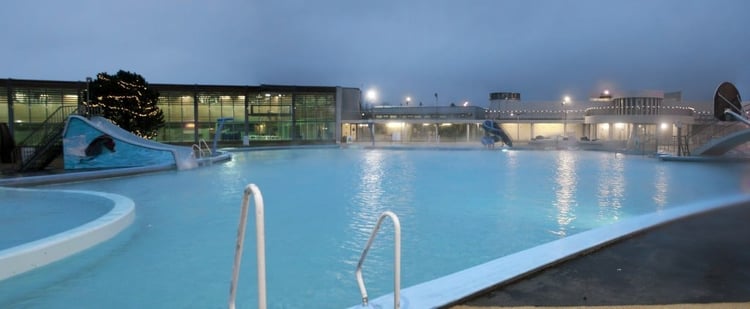 Pool etiquette
It is most important to shower naked and wash thoroughly before entering the pool for hygiene reasons. Visitors who don't conform may have some of the staff, or even guests ask them to do so. Most people leave their towel behind in a special area near the showers while they go into the pool. Bath ropes and sandals are hardly ever seen around pools but people with long hair are expected to wear a shower cap. Be considerate to other swimmers. Try not to swim in a lane with faster swimmers so they won't have to overtake you. When it looks like you're going to swim into a person you're supposed to veer to the right.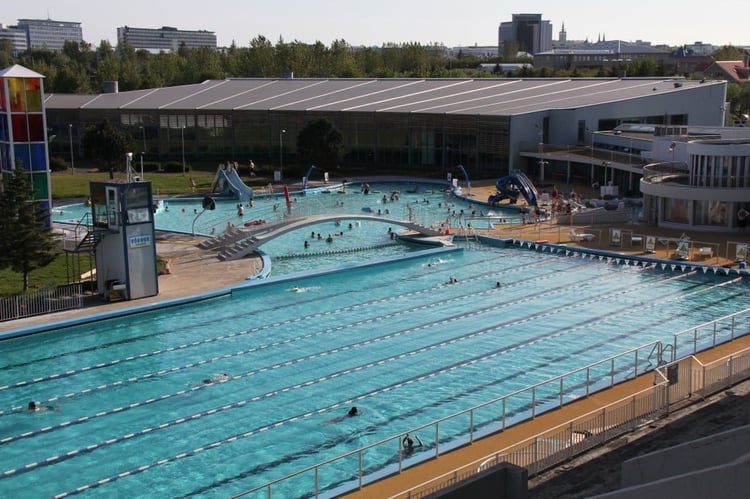 Great water quality
The water in Reykjavik's swimming pools is of the highest quality. It comes from drill holes in three different areas, in and near Reykjavik. The quality of the water is inspected four times a day by the pool staff and four times a year by independent health and safety inspectors. The clean natural geothermal water and regular inspection ensures the highest water quality possible. Laugardalslaug opens at 06:30 in the morning and closes at 22:00 at night on week days in summer. Saturdays and Sundays it is open from 8 in the morning. The price in 2012 is 500 kr. for adults and 120 kr. for children under the age of 18. Disabled and senior citizens go free.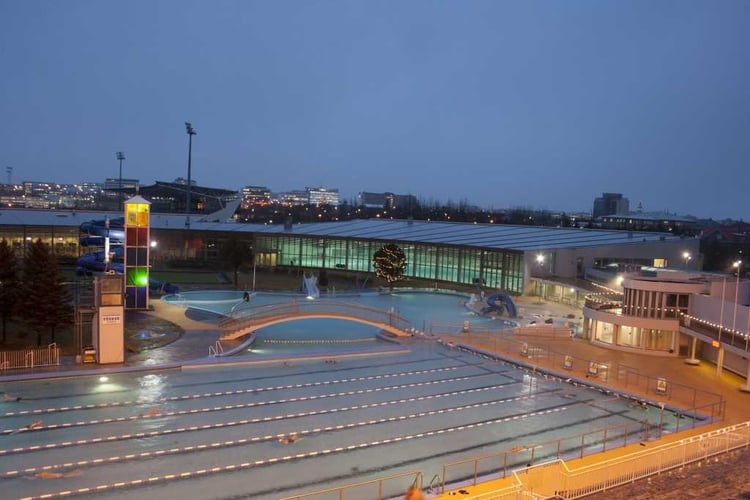 Laugardalslaug
Sundlaugarvegur
104 Reykjavík

Tel. +354 411 5100
www.swimminginiceland.com